India and Russia are a long-time friends and have a long history of deals of weapons and warheads like INS Vikramaditya, Su-30 MK jet etc. The latest in the list is an Air Defense Missile System, also known as S-400 Triumf. It was developed by Russia in 1990s and was taken into service in 2007. It is an upgraded version of S-300 surface-to-Air defense system. Russia has inducted some of its regiment in order to defend the nation form air born threats.
India is not the lone nation that has shown its interest in this missile system. China and Turkey were also seen approaching Russia for this missile system. India went far and Indian government has cleared its deal with Russia.
Now, let's have a look over this missile system and its equipment.
Features and Pros
It is capable of detecting almost all kinds of air threats like aircrafts, missiles and UAVs (Unnamed Arial Vehicles).
It can be deployed in a time span of 5 minutes.
Its radar is multi-functional with autonomous detection and targeting system.
It can launch four new types of missiles in addition to its predecessor i.e. S-300
It has a long range of 400 Kms, which is 100 kms more than S-300.
Missile System
As mentioned above, it is capable of launching 4 more types of missiles with a powerful population system. 40N6 missile of this system can track its target at a distance of 400 kms and can strike against jammers. It can also launch medium range surface-to-air missiles like 9M96E and 9M96E2, which can hit a fast moving targets with highly precise aiming.
Command Control and Vehicle
The missile system is equipped with 55K6E command and control system with LCDs surveillance tasks of missile batteries. It is made to track the threats, prioritize them, monitoring and coordinating the batteries. The vehicle used by it is Tractor Truck or Transporter-Erector-Launcher vehicle. Each vehicle can carry 4 missile tubes, which can launch any of the missiles.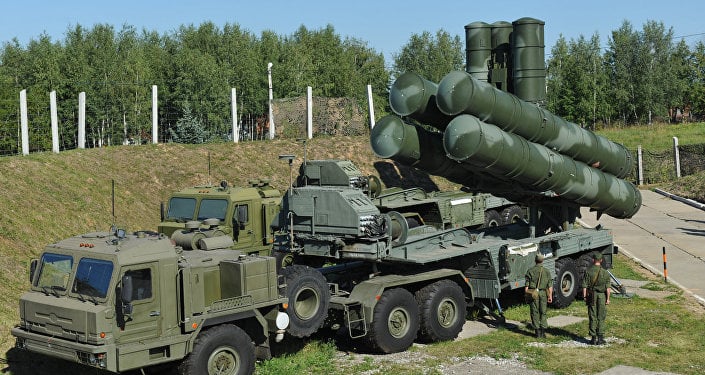 Radar System
The radar system is more powerful as compared to the other missiles system of Russia. The radar used for target tracking and fire controlling is 92N6E. While 91N6E can perform multitask like detecting cruise, ballistic and guided missiles UAVs and aircraft in a range of 600 kms and can detect 300 targets at a moment.
Current Status of Deal with India
Facing the current status of acquisition of S-400 missile system, India and Russia are very close to finalize the deal. In December last year, Indian Defense Acquisition Council (IDAC) has approved the purchase of 5 regiments of it from Russia. Local media has revealed the cost of the deal to be about $6 billion. As per the media reports, Russia is waiting for India's reply for the supply of this missile system. Previously, a similar big deal was concluded between both the nations in 2001, which led to the induction of Su-30 MK jets in Indian Air Force.
Conclusion – India and Russia are close enough in the field of defense and weapon exchanges. Both the nation have conducted joint exercise, named Indra and have a long history of military engagements. The deal of S-400 will result into strengthening of ties between the nations and will also boost India's defense to neutralize incoming threats. Moreover, some other deals of supply of weapons from other nations are also a good signal for India.
Read more