Just when Air Marshal S B Deo took over as the Vice Chief of Air Staff, Lt Gen Sarath Chand was appointed as the Vice Chief of Army Staff. Presently, Lt Gen Sarath Chand is the General Officer Commanding-in-Chief (GOC-in C) of the Jaipur-based South Western Command of the Indian Army.
About Lt Gen Sarath Chand: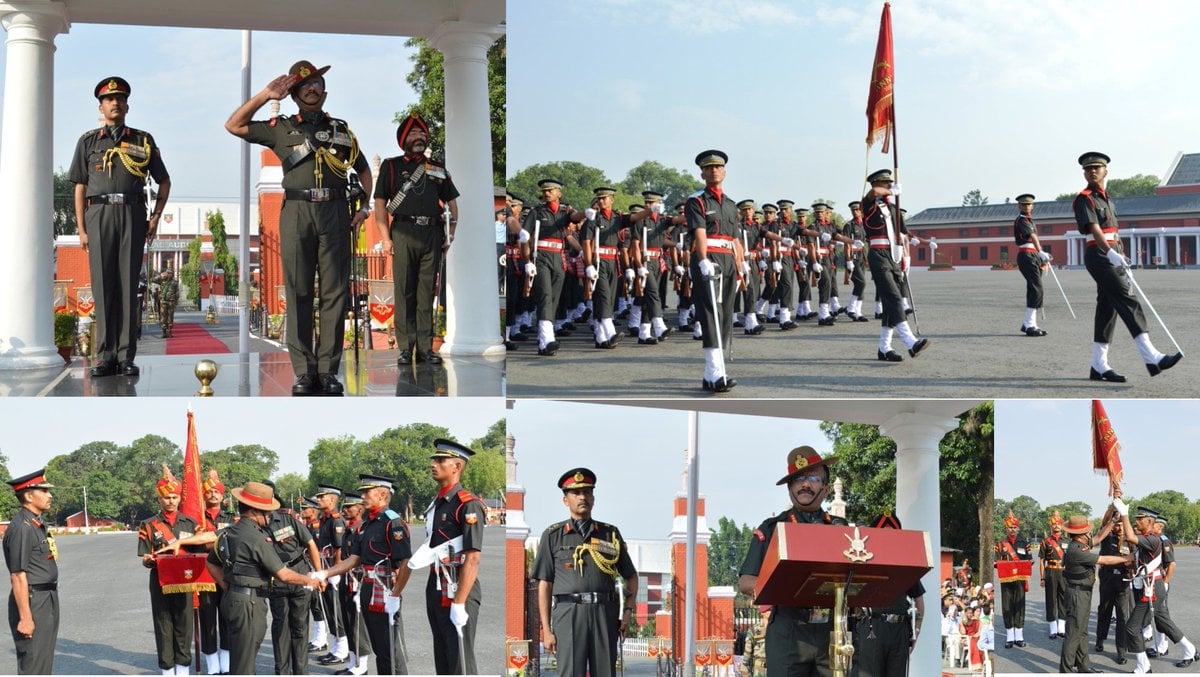 Lt Gen Sarath Chand hails from Kurumbaloor in Kottarakkara, Kerala.
He was commissioned into the Garhwal Rifles in June 1979. Prior to his appointment, he was commanding the Jaipur-based South Western Command.
He is an alumnus of Sainik School, Kazhakootam (Trivandrum), National Defence Academy, Khadakvasla, Pune and Indian Military Academy, Dehradun.
Lt Gen Sarath Chand is also a graduate of the Defence Services Staff College, the Higher Command Course and the National Defence College, New Delhi.
Factually, he is the second Malayali after Lt Gen Philip Campose to hold the post of Vice Chief of Army Staff.
In a military career spanning almost 37 years, the officer has participated in many active combat leadership roles at every stage of command in the Army
He was a company commander along the Line of Control in Kargil, was part of the action against the LTTE in Sri Lanka, was battalion commander during Operation Rhino targeted at infiltrators in Assam and Operation Falcon along the Chinese border in Arunachal Pradesh.
He served as a brigade commander in the desert area along the border with Pakistan before leading a division in Kashmir as Major-General. As Lt general, he led the 4th Corp in Assam and Arunachal Pradesh.
His other assignments include that of an instructor in the Commando Wing of the Infantry School, brigade major in a mountain brigade, a colonel-general staff at an infantry division along the Chinese border, a brigade-general staff at a mountain division and staff officer at a United States mission in Somalia.
He is a proud recipient of Uttam Yudh Seva Medal for distinguished operational service while commanding a corps in the North East. He received the Ati Vishisht Seva Medal and Vishisht Seva Medal for distinguished services while commanding a Counter Insurgency Force in Kashmir and for service at army HQ respectively. He has been awarded the Chief of the Army Staff Commendation Card on three occasions and General Officer Commanding-in-Chief Commendation Card twice.
He is married to Bindu Sarath Chand. The couple has two sons, Major Abhilash who is in the Army and Lieutenant (Indian Navy) Abhijit.
As a Vice Chief, he will head the General Staff Branch at the Army HQ and will support the Army Chief in the discharge of his duties. His functions include ensuring the operational effectiveness of the army by directly overseeing the functioning of the directorates for military operations, intelligence and logistics.