Air Marshal S B Deo took over as Vice Chief of Air Staff in place of Air Marshal B S Dhanoa who is now the chief. This opens a gateway for his smooth transition to being the next Chief of Air Staff after ACM B S Dhanoa.
Not many of you knew him yet, but do you remember the father-son duo who flew a Su-30 together got featured on SSBCrack earlier? Yes, it is that Air Marshal S B Deo!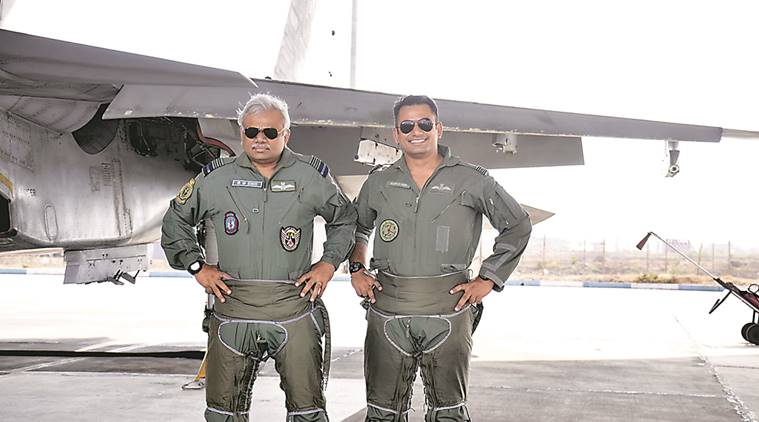 About Air Marshal S B Deo:
Air Marshal S B Deo was commissioned as a fighter pilot in the IAF on June 15, 1979.
He is an alumnus of the National Defence Academy and the Defence Services Staff College, Wellington.
He is an FCL (Fighter Combat Leader) and a 'Cat A' Qualified Flying Instructor with over 3,800 hours of operational and training flying.
Air Marshal S B Deo has been AOC of a major fighter base and commanded a Mig-21 Bison Squadron and a Signal Unit besides being the Chief Operating Officer of a forward base.
As Station Commander of the Signal Unit, he was actively involved in the induction of modern assets and sensors in the IAF.

Air Marshal S B Deo is a Native of Nagpur

Prior to taking over as VCAS, he was the Air Officer Commanding-in-Chief (AOC-in-C) of Western Air Command, AOC-in-C of Eastern Air Command, DG Air (Ops), AOC COBRA Group, AD Commander & Air I at HQ CAC and has held various staff appointments and worked in Ops/Plans Directorates at Air HQ (VB).
He was also Directing Staff at Tactics and Air Combat Defence Establishment (TACDE).
In recognition of his meritorious service and exceptional professionalism, he was awarded Param Vishisht Seva Medal, Ati Vishisht Seva Medal, Vayu Sena Medal, Vishisht Seva Medal and ADC by the President of India.
He is married to Mrs Anjana Deo, they have a son who is a fighter pilot in the IAF. Air Marshal Deo is an avid reader and interested in creative writing and technology.
Also, read: