"The future belongs to those who believe in the beauty of their dreams"- Eleanor Roosevelt.
Even I was sitting and going through all the success stories a couple of days before like you people are doing right now. Even I was frustrated over my previous failures and was disappointed that I am still not able to make it. Even I was worried about making my dream true and even I was having the same pain of multiple rejections. Even I was searching for the answer "do you have it in you?"..……..but wait …does worrying , regretting, crying over what happened really solves the problem?? NO!! …….determination to succeed, to give your all out no matter what, perseverance and a never give up attitude does.
Hello all defence aspirants. I am K.Deepak and I recently got recommended for Indian army from 18 SSB Allahabad for (SSC tech entry 48) after many attempts. I started this journey of mine from last 2 years , i.e. from feb 2015 and have given many attempts. I am from Bangalore but I belong to Chittoor district in Andhra Pradesh. To start with, firstly my sincere apologies for taking your time for a lil long as this article will be lengthy, but even if one defence aspirant is benefitted by my article, I will be more than happy to help them out.
FRESHERS, THIS IS YOUR GOLDEN OPPORTUNITY , PLEASE UTILISE IT PROPERLY. AISA MOKAA PHIR NAHIN MILEGA…..that is because even if you are 80% good, you are welcomed and remaining 20% is excused…but if you are a repeater then they expect 100% from you. Although my article is especially for my fellow repeaters… because even I am a repeater and I have undergone the same heartbreaks, same rejections and I completely understand that feel the moment you get screened out / conference out. So , my brothers do read further as to what I as a repeater corrected in myself which helped me and would recommend you also to do it.
Friends, remember one thing….NEVER GIVE UP….have faith in yourself, trust in your abilities . IF WE HAVE THE COURAGE TO DREAM FOR IT,WE HAVE THE ABILITY TO ACHIEVE IT TOO. Whenever you feel like quitting, just remember the charm of uniform and pride of representing our nation. Remind yourself the pride in serving for mother India. Automatically, you will get Goosebumps and a strong sense of motivation to again strike back.
Yes we feel rejected when we are screened/conference out, yes we are hurt when we just miss it by an inch, yes we undergo a heartbreak for not achieving what we wanted…but friends, PAIN IS TEMPORARY, GLORY IS FOREVER. What do we do when we get knocked down?? …we have two choices… either to give up and regret later, or to bounce back and hit, but hit harder. I chose the second one……nothing is difficult if you are determined enough to achieve it through your corrective action. I strongly believe in the following statement:
IF THERE IS ANY PERSON IN THIS WORLD WHO COULD HELP YOU GET RECOMMENDED, THEN THAT PERSON IS YOU, YOURSELF!!
PREPERATION : First of all, coaching is not compulsory, its more of a drawback if you completely depend on it , blindly follow it or entirely stick to what has been taught. Don't let your natural self fade away. Learn and retain what is best suitable for you. Friends, you are the only person who knows you the best. You are the only person who is completely aware about your moods, reactions under stress and various aspects of your personality. Lock yourself in a room, give a deep thought about who you are, and what is the opinion of other people about you? Then you will have a clarity. My suggestion would be, NEVER IMPLEMENT SOME OR THE OTHER CANDIDATES SUGGESTIONS INTO YOUR PERFORMANCE, BECAUSE WHAT WORKED FOR HIS/HER PERSONALITY MAY NOT WORK FOR YOU. Each of us are unique in our own way, respect that and try to mould yourself. Follow your own instincts. You are much better than what you think. You can do much better than you could imagine. Be proud of yourself for being you, have high self esteem. Especially repeaters, do not look back and regret why I wasn't able to make it last time, instead learn from that experience, give a thought where you might have gone wrong and then appear again with better preparation.
WE ARE DEFENCE ASPIRANTS BRO, WE NEVER GIVE UP. IF WE ARE KNOCKED DOWN , WE RAISE AGAIN.KEEP ON TRYING,WHO KNOWS, MAY BE THIS IS IT!! THIS MIGHT BE THE CHANCE YOU WERE DREAMING FOR !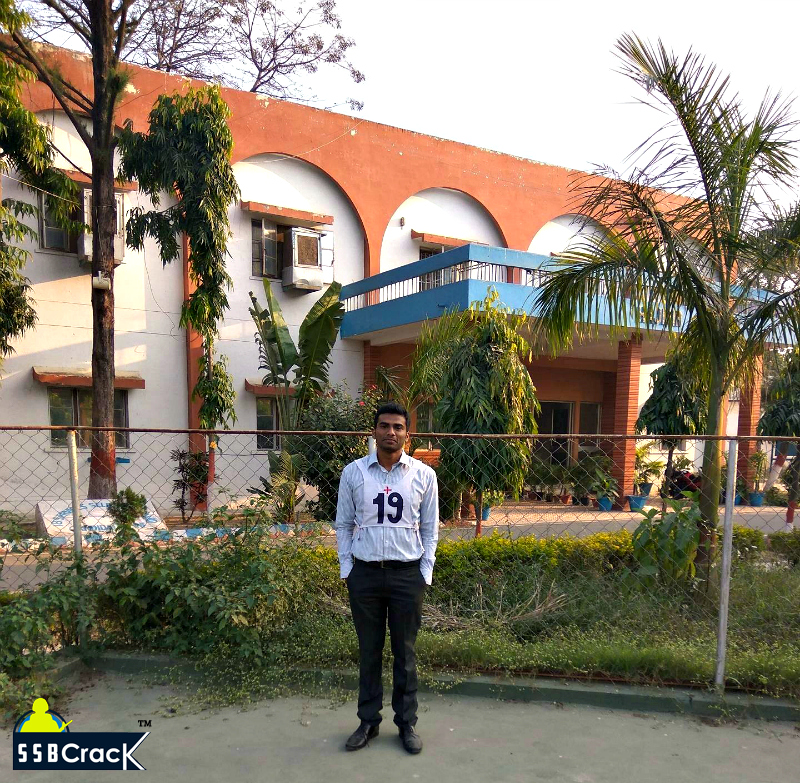 MY EXPERIENCE :
PRE-SSB :
The moment I got a mail that I have to report on 15th December at Allahabad board, I became very nervous for obvious reasons of Allahabad being the toughest board among all (and you know why it is famous for and what is it actually called) I was literally scared because of the rumours I heard about the Allahabad board.(Though later I realised that this is the most awesome and loveliest board).
I was not at all mentally ready to go this time because of the pain of previous failures. But still my parents and my uncle believed in me and insisted on going. My father and uncle were boosting my morale to go and attend the interview as we should not leave any opportunities. Hence they advised me not to worry about the results and just give it a try. My friends were also very positive and insisted me on going and giving it a try. I agreed and decided to go.(see….some instinct decisions will change your life forever)
Here I begin my journey on 13th December with a small hope of light in the darkness .I had decided nothing this time. No approach at all and I was unprepared too , which doubled my nervousness. On 14th December I landed on Allahabad and trust me, the wind blowing was so cold that it was literally piercing all over my body. I wasn't able to take that cold ..at all…. after staying in a hotel for the night, I reported on 15th December near Selection centre east main gate. Later we were asked to get in and have breakfast followed by document verification .After all the formalities, we were asked to assemble for our STAGE 1 (or) Screening test. The board is so beautiful with greenery all over , nature lovers will like it for sure. This board is spread across a very vast area and is properly organised. The best thing is the temple there, so much of peace, calmness , positivity and good feeling when you enter it. I loved it.
DURING SSB :
Stage 1
Screening test went of really well as I did my PPDT good and OIR was also excellent. We were first briefed about the PPDT as we had it as the first test. Within one hour they divided the group and started the gd round. I was little worried since there were around 20 candidates per group . I narrated my story well within the given time followed by all 19. As soon as the narration got over, there was chaos all over and hence gto divide our group into 2 and this time we were able to discuss few points , and later the other group discussed for sometime . our group discussed well and I was able to control it by stating my points and convincing them. The other group had again a little fish market and ultimately our group was mixed again and again a fish market, but this time a big one. Soon we were asked to leave the discussion room and assemble for OIR test. OIR test was easy, you just have to be quick and little clever , you will complete most of it. But still if you feel that you should prepare for it ,then practice it and go. Later results were declared and 24 of us were in. I was happy and informed my parents and uncle regarding it. They wished me all the best for upcoming tests. Later we were made to fill all the documents and PIQ (THE MOSTTTTTTTTTTTT IMPORTANT THING OF SSB) . Friends please be very honest while filling PIQ. Because your personal interview is based on the PIQ only and you cannot afford to make any mistakes in it. Please do not brag unnecessary things which may backfire on you.
Stage 2
On 16th December , we were asked to report at 7:00 am near an auditorium for our psychological tests. We were there by 6:30am and were talking to each other. We cracked a lots of jokes and were laughing like hell and particularly one fellow was making us laugh real hard, upto an extent that we were all literally holding our stomach . Now before going to the psychology. Listen to music or talk to your friends have some positive and lively environment around you which will help you in your mental peace. Do remember that your state of mind at that point of time will effect on your psychology. So be calm, be happy and be enthusiastic.
I was literally shivering due to the cold. My fingers were frozen because of the extreme cold. I was continuously rubbing my hands to keep myself warm.
Now the real battle begins….
Psych tests started within a couple of minutes on the arrival of the psychologist. Listen to their instructions carefully. I completed TAT in the given time. While writing I was in constant fight with my fingers, haha.. I was shouting at them to write faster but naah, they were too stubborn ..they wouldn't move quickly… , due to the cold , I wasn't able to write fast , my fingers were moving slowly. But somehow I completed all my stories in time. Do not overthink, have little creativity in your stories. WAT I completed 59, I wasn't able to write any sentence for the word "movement". SRT I did 37, actually I believe the time given to us was very less. But those are enough for them to judge a personality as they are highly trained and experienced. Quantity never matters in psychology, quality matters. SD I was able to complete it within the given time .Enjoy your psych tests and that's how you are going to perform better. Enjoy writing your stories and please be natural .
We had a break and then were instructed to report for the interview. My interview was on the next day. THANKGOD!!
On 17th December, we had GTO 1. Our gd topics were
1)what is the reason for the raising trend of numerous coaching academies being opened in India (or) why is it that china is developing faster than India, what are the reasons?
2)why is Indian youth not showing interest to join the armed forces?
Our discussion was very healthy. We gave chance to each other and I felt that so far this was one of the best groups I have come across with. I stated my points well and group also welcomed my statements.(Mingle up with your groupmates well and make them understand that a healthy discussion and cooperation will always be beneficial for everyone.)
GPE was really good. Though I wasn't able to complete my written plan within the given time but I completed it during the discussion. I was suggesting my ideas but all the other members had a common idea, so I also left my plan and joined with them for a common group plan and finally we made it in very less time itself. Other person nominated himself for the plans narration and we said ok. So we were done with GPE and were given a break.
Later, we had PGT, HGT where our GTO was putting us under pressure by purposely pretending that he is not paying attention towards what we were doing. He is a colonel. During PGT< the funny thing was that we were automatically talking in hindi with each other which we only realised after we finished the task. We were able to do all the tasks within given time. I was giving my ideas for the group and help them in executing it. Other members were also giving good ideas which led us further and we completed the task.
Then we had GOR or the snake race, which we enjoyed it a lot. Our war cry was, of gorkha rifles.. i. e. HOKEHOINA ..HO.. HO.. HO , I was like "bhai…..thoda chota war-cry choose karlete"
Our group came first and all of us had put in efforts, I was helping my groupmates to go further and climb , also I was leading the group with a snake I was the starting chest number in my group.
Later we had individual obstacles, I completed 12 of them out of which 1 is an error as I touched the ground before reaching to the other side. I injured my knee joint badly the pain of which lasted for a week and I wasn't able to walk properly for 2 days. I think the blood got clotted and in that cold , it would obviously take some time to get back to normal.
I was asked to report for my interview immediately after my gto got over. I was in my gto dress only.
I was so tensed at the beginning and in addition to that, I had badly hurt my knee due to which I wasn't able to walk properly , but while entering the room, I didn't even show that pain through my expressions and pretended to be fine. My interviewing officer was a deputy president. He asked me lots of personal questions , counter questions, technical questions , questions related to defence, questions related to G.K and general awareness. He was continuously trying to penetrate into me to know everything about me in and out. He was focussing on lots of personal questions , but I was answering all as I myself was enjoying my interview. At some point, he was laughing when I answered few questions in a funny way.(I am good at this actually). I loved my interview, though I wasn't able to answer few technical questions, it went ok. My interview was for 50 minutes. After I came out of the cabin, I had mixed feelings but I was glad that I had performed better than my previous attempts.
Next day GTO 2, for lecturette my topic was higher education in India. I spoke for about 2 min and later gave my opinion regarding it in last few couple of seconds. Though I was struck in between , I came up with new ideas and statements to compensate the lost time and delivered my speech quickly.
Command task was good. I got a little hard one compared to others , I don't know why. I completed it till half way, in the middle I was struck, gto gave me a slight hint and then an idea stroked my mind and hence I was able to execute the idea and reach the finish line.
Final group task was fun, we completed it within 5 minutes. I gave my ideas which helped the group to execute and reach half way, the through our gto sirs hint we were able to finish it off in time.
Later that night we were all cracking jokes and enjoying, as it was our last day, We all were dreaming about tomorrows results, I already had informed my parents not to expect anything as I wasn't really sure about my performance , but my father told not to worry and take it as a learning experience. I was feeling bad that I could have performed much better, I was unsatisfied with my performance. I wasn't able to sleep properly that night. I was thinking were am I going wrong, what should I change in myself to get myself recommended. I took a resolution that I will again come back and strike hard and keep on attempting till I get selected.
19th December- The conference: we were instructed how to enter the room and were to sit while the conference is going on. After a couple of minutes dy. President gave a motivational speech and cleared our queries. Later he said "one of the candidate had asked very interesting question as to how people are able to clear in their nth attempt though they weren't able to clear it in previous attempts and answered the query. (actually that candidate was me 😀 , he had asked me "any questions from your side deepak? In interview and I had asked him this question. He told me that I will give you the answer during conference address as it is for the benefit for all the candidates.).
He said that the candidates who are dedicated enough to find their mistakes and correct it , the candidates who are dedicated enough to introspect themselves and come again are the ones who get selected in their nth attempt. He wished us good luck for the results and left the room.
Conference started from reverse order, and when my turn came, I was waiting for around 4 minutes. As soon as I entered the conference hall…whoaaa all the officers were sitting in a u shape with their uniforms. Though I had seen such environments many time but again everytime I see it . I just live that moment. I got Goosebumps. I wished the dy. President and he asked me to take my seat. Later he asked me questions , deepak what is the difference in you for this ssb, what are the new improvements you observed in yourself compared to the previous ones? , who is your closest friend in your group? Apart from you, who do you think is the best in your group and should be selected? any suggestions deepak? How was the food? How was your stay? Thank you and you may leave now.
It went for around 3-4 minutes. I answered everything with a feeling that "deepak yahaan tak pohoncha hain tu, ab to pakka do or die situation hain."
POST SSB:
After the conference process got over, we were asked to assemble for our results. My heart was jumping out of my shirt. Then again everyone started cracking jokes we were laughing. Suddenly a captain in his uniform came to announce the results.
These were his words " gentlemen I will announce the result now, and when I call out your chest number , please get up and tell your name loudly"
So the results are….chest number 6 (he got up and told his name in loud voice)………chest number 11 ……………(it was me, and I didn't even realise, my friends shook me by moving my shoulders …deepak , chest number 11 hain, utjaa……) then I got up …..yes sir….K DEEPAK….and chest num 19…that's all gentlemen…….all the best.
OH MY GODD !! I wasn't able to believe it ……. The moment Our chest numbers were called and we got up, everyone was clapping and I was speechless…..what a feeling it was….everyone congratulated us……after everyone left, we were given new chest numbers with + sign on it.
Till now, I had seen tears of joy and happiness just in movies, now I was experiencing it. There were tears in my eyes, all the efforts and hard work I had put in, all those sleepless nights which I had spent thinking of my dream, came in front of me. I was speechless. Finally, I did it. The feeling you undergo, when your dream merges with reality, is unexplainable.
I called my parents and informed them , they were really very happy. I could sense the happiness and pride in my parents voice. This was the moment I was waiting for since years, this was the moment I wanted so badly, this was the moment I dreamt of. The feeling when your parents are happy and you being the reason for it, is priceless. Later I called and informed my uncle and even he was very happy for me…… So, After I wiped of my tears and we 3 were going to put our luggage's back in candidates accommodation, an officer met us and congratulated us. He told us "if you have it in you, voh tumhe paatal se bhi utha kar lelenge… if you don't have it in you, they wont take you."
I got my answer I was looking for since years. Yes I have it in me for what it takes to lead men in war.
I would especially like to thank GOD for everything, my parents and uncle (they insisted me on going even when I wasn't ready) ,Thomas sir(who always motivate us to perform better), my lovely lovely friends who always loved me and supported me. Thank you very much dad , you had faith in me and believed me even when I wasn't sure about myself. You motivated me to never give up and keep chasing my dreams.
So friends never give up. Especially my fellow repeaters, Who knows may be this is the chance we were looking for. In the end, I would like to share my views. There are certain qualities in you which you know for sure that you are the best in it. So utilise it to the optimum level. Never let your morale down, never ever underestimate yourself. YOU CAN DO MUCH MORE THAN YOU THINK YOU CAN. DO NOT GIVE UP, COME BACK AGAIN WITH BETTER PREPERATION, WITH FRESH MIND, WITH A STRONG DETERMINATION, YOU WILL BE OUT WITH FLYING COLORS.MOST IMPORTANTLY, NEVER GET DISSAPOINTED OR LOWER YOUR MORALE IF ONE TEST GOES WRONG, DO WELL IN ALL THE TESTS BECAUSE YOU ARE EVALUATED BY YOUR OVERALL PERFORMANCE AND NOT BY YOUR PERFORMANCE OF ONE PARTICULAR TEST. BE HONEST, BE YOURSELF…I REPEAT, BE YOURSELF. Put your efforts for the upcoming attempts as if it is your last attempt.SO KEEP WORKING FOR YOUR GOAL. Thank you for taking your time out to read this article.
By GOD's grace I have cleared my medicals and am waiting for the merit list now.
Thanking you,
Deepak
(deepakreddy989@gmail.com)
Any doubts are welcomed, I would be more than happy to share my knowledge and help you out.
All the best.
Keep smiling.
To crack SSB and AFSB Interview get "Let's Crack SSB Interview" Book from Amazon. Trusted by thousands of defence aspirants
Also Download Helpful eBooks: