Since the PIB-Press Information Bureau posted the result of CDS 1 2017 and deleted it later on, there were lot of confusion raised among the candidates, candidates who were able to find their names in the list posted by PIB were happy but at the same time they were not sure if the similar result will be posted by UPSC. The confusion arises when PIB posted the result before UPSC which apparently happened for the first time. Also, this time CDS result is declared in record breaking time, earlier it used to take months but this time it was delivered to aspirants within a month. .
We posted the CDS result of PIB earlier and informed candidates about it, we asked candidates to wait for the UPSC to publish the result but few were saying that the CDS 1 2017 result posted by PIB is fake and UPSC will publish the final result and it will be completely different. Even few candidates confirmed that they had a talk with UPSC and UPSC said they are still checking the papers. But finally all rumours are kept aside and here is the comparison between PIB and UPSC result of CDS 1 2017.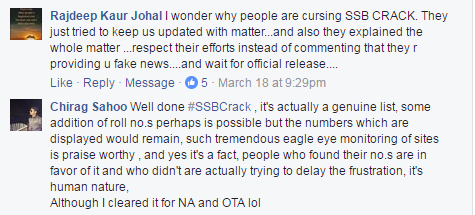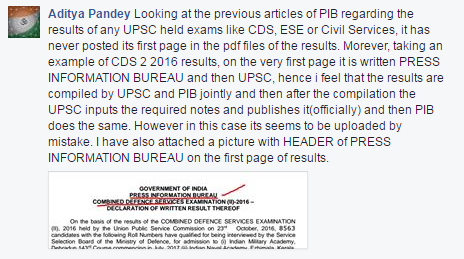 Observations:
Most of the roll numbers are same.
Very Few candidates who had roll numbers in PIB result is missing in UPSC result and vice versa. This is told to us by candidates only, if you are one of them kindly comment below. We tried finding some missing roll numbers but didn't get any. Result seems to be 99% similar.
UPSC and PIB results might have minute variation but overall it is the same.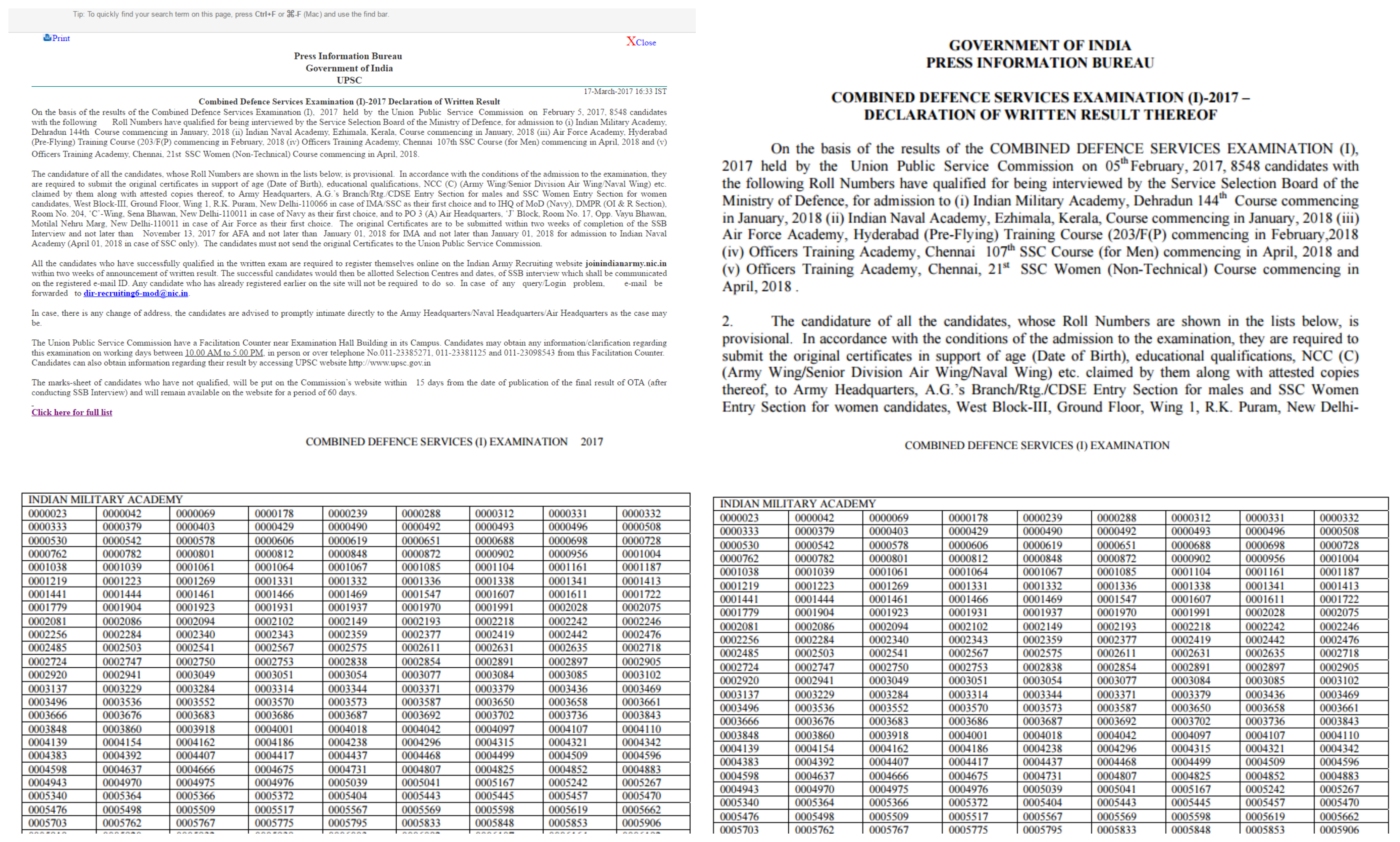 To crack SSB and AFSB Interview get "Let's Crack SSB Interview" Book from Amazon. Trusted by thousands of defence aspirants
Also Download Helpful eBooks: