Indian army is going to conduct a recruitment bharti rally in Rajkot from 26th April – 05 May 2018. Candidates who are interested to join the Indian army as a soldier can take part in this recruitment rally, you will find more details related to the Indian army Rajkot recruitment rally below. In this rally, candidates who are applying for GD will be considered for Special Forces PARA SF.
Notification: An Army Recruitment Rally for enrolment of eligible male candidates who are domicile of Jamnagar, Rajkot, Morbi, Surendranagar, Amreli, Bhavnagar, Devbhumi Dwarka, Junagadh, Kutch, Gir Somnath, Porbandar, Botad and Diu (UT) of Saurashtra & Kutch region of Gujarat State will be held at Saurashtra University Sports Complex,University Road, Rajkot from 26 Apr 2018 – 05 May 2018. The screening will be carried out for the following categories:-
(a) Soldier General duty (GD).
(b) Soldier Tradesman (10TH Pass) (Tdn).
(c) Soldier Tradesman (8th Pass) (Tdn)
(d) Soldier Clerk/Store Keeper (Clk/SKT).
(e) Soldier Technical (Technical Arms).
(f) Soldier Technical (Aviation and Ammunition Examiner).
(g) Soldier Technical (Nursing Assistant (Army Medical Corps)).
(h) Soldier Technical Dresser (Remount Veterinary Corps).
Selection for Para and Para (SF): Sol GD candidates who secure 100% marks in Physical Fitness Test (PFT) and more than 50% marks in written examination will be considered for selection. A separate screening board will select volunteer Sol GD candidates before dispatch.
Online Registration and Admit Cards. All eligible candidates desirous of participating in the rally should register online and apply on the website www.joinindianarmy.nic.in from 25 Feb 2018 to 10 Apr 2018. It is essential to mention Aadhar Card details in online application. Admit card can be downloaded by the candidates online after 12 Apr 2018.Admit card will be sent to candidates on their email ID only. Candidates having valid admit card only will be allowed to participate in the rally. Candidates are advised to come fully prepared to the Rally for appearing in running test, physical fitness tests and physical measurement tests.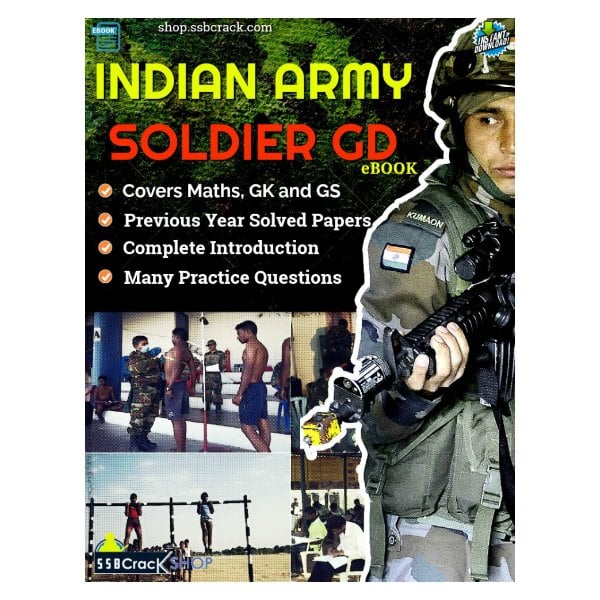 All candidates to report to Saurashtra University Sports Complex, University Road, Rajkot rally site on designated days by 0200 hours (AM).
QR for Various Categories for Recruitment in Army.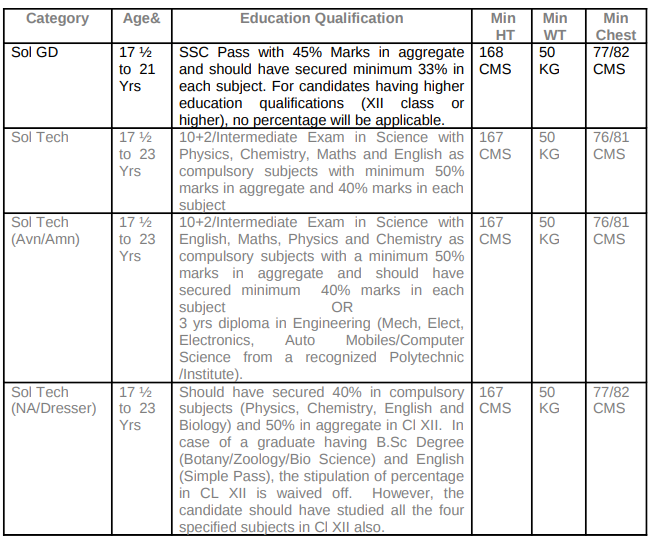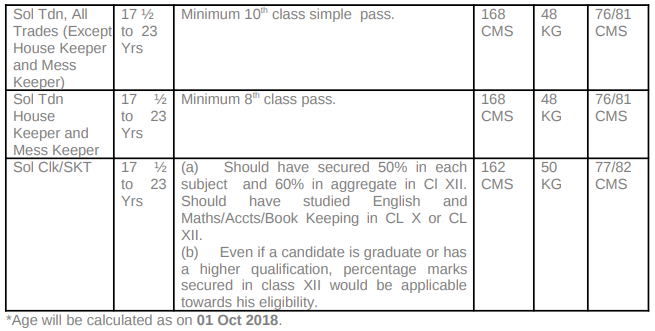 Physical Standards for Outsider Sanctions: Physical Standards for candidates granted outsider sanction will be as per their place of domicile.
Physical Fitness Test (PFT)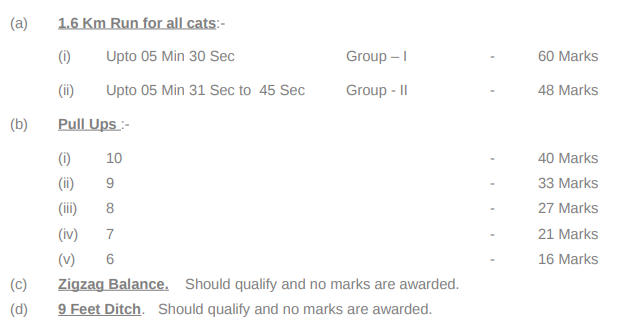 In case of further query see website at www.joinindianarmy.nic.in or contact respective District Employment Officers or Army Recruiting Office Jamnagar at Tele No-0288-2550734.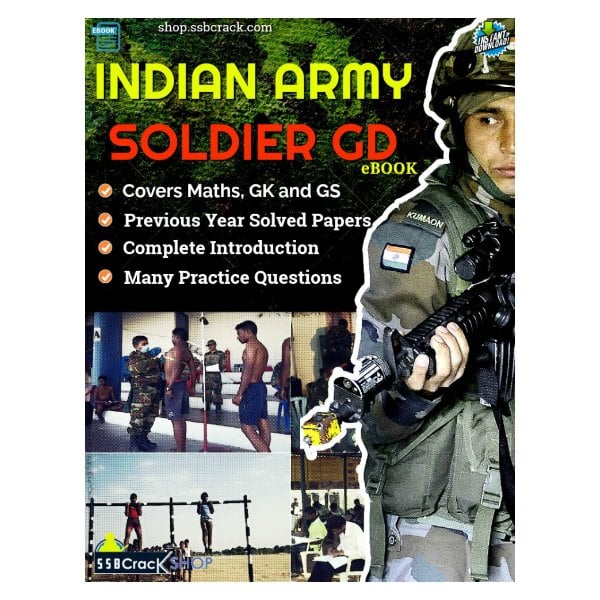 Read Indian Army Recruitment Rally PARA SF Rajkot 2018 PDF
[pdfviewer]https://www.ssbcrack.com/wp-content/uploads/2018/02/Indian-Army-Rally-Bharti-Rajkot-2018-SSBCrack.pdf[/pdfviewer]