Observe the comments made about you by your parents, friends, teachers or you may directly ask them. Note these points on a paper and try to make a sample of description.
Self description test is the last test in Psychologist test series at Service Selection Boards. It may be the last test but as important as the first one, this test cons the finding of Psychologist about a particular candidate which he makes by the previous tests like TAT, WAT and SRT.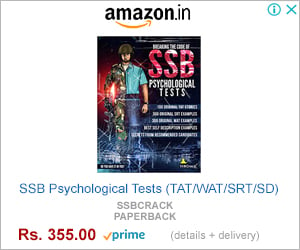 This test gives an idea to the Psychologist regarding how deep the candidate has knowledge about him, whether he knows his Qualities and Shortcomings or not.
Samples of Self Description Test (SDT)
Sample 1-
Parents: My parents believe that I am a bright child with good skills and that I am capable of doing well in my academics as they feel that I am an active child. They also believe I can independently handle a difficult task and see that it is completed. They also feel that I am a friendly child.
Teachers: My teachers think that I am a smart student and equally honest and sincere. They also think that I can efficiently organise events and handle and participate in team activities, they shoulder me with responsibilities whenever they feel I can handle it alone. They also advise me to have a balance between my studies and outdoor activities.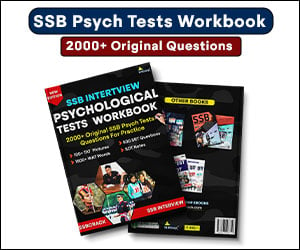 Friends: My friends like my helpful and honest behaviour. They think that I am friendly and can help them anytime and thus, discuss with me all their joys and sorrows. They believe in me and feel that I am trustworthy. They like me for my commitment in any given task. They feel that I am a simple and cool person for which they like to spend more time with me.
Self: I think I am a nice person though have negligible weaknesses, have a good amount of likeable good qualities too. I am sincere and responsible. I am not a very intelligent student but sure I am dynamic as I am capable of managing and handling serious and difficult situations easily and finish all tasks well. I like to stay simple and uncomplicated and live joyously enjoying every moment of my life.
Aims in life/Qualities I would like to improve: I would like to be a successful person through hard work and good efforts. I am learning to be more focused towards my goals so that I achieve them. I am also working on my vocabulary so as to enhance it more.
SSB Interview Preparation Material [ 100% Recommended]
Sample 2-
Parents: My parents think that I am a responsible child, they always give important work to me. They consider my opinion before taking any important step. They always motivate me to do well. Though they are not satisfied with my academics, they think that I can put in sustained efforts to achieve my goals. Sometimes we do have a difference of opinion but we discuss it out and find a common solution.
Teachers: My teachers think that I excel in practicals but has to work on my theory. They motivate me to do better in studies. They have given me responsibilities like school house captain, arranging plays, coordinate events etc. In college, I was nominated as the head of the cultural society which holds function in college. My teachers are very understanding and help me when needed.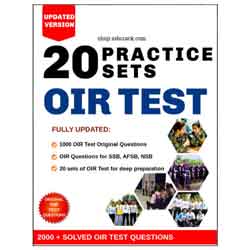 Friends: My Friends think that I am very lively. They always take my advice on important issues. We always discuss our future plans. They motivate me that I can achieve whatever I want. They always give me some responsibility in their important family functions. Sometimes there are differences but we talk and come out with positive results.
Self: I think that I have not done justice to my potential in academics. I help my parents in carrying out their daily work. I am a good friend and try to help them In whatever way I can. I willingly take responsibilities given to me and perform effectively and do the best. I always try and help my brother and sister whenever they need me.
Aims in life/Qualities I would like to improve: I am putting all my efforts in my academics to do well. I am a bit short tempered but working on it. I am also working on all my flaws and developing them in the best possible way I can.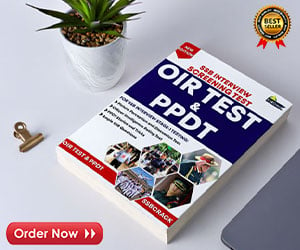 Sample 3-
Parents: My parents always consider me as a dutiful and obedient child. I should admit that I am the favourite of my father. They have always trusted me and have faith that I will do well in every field as I excelled in academics. My mother always comes to me for help in routine activities. But sometimes my parents criticize me when I try to declare my wishes against theirs.
Teachers: I have always been a good and well-behaved student and teachers have always appreciated me for the same. They encourage me to do everything in the best manner. Apart from academics, I am good in co-curricular activities games and sports. The only times my teachers would disagree with me was when I would bunk classes for going to camps, sports meet or even canteen
Friends: My friends have always been caring, admiring and helpful towards me and have encouraged me in many situations. They always come to me in terms of help as I go to them. But when I tell them that we should abide by the rules, for example in the hostel, they would disagree with me mostly, but I have always been able to persuade them to be disciplined.
Self: I am basically a kind hearted person and quite sympathetic and sensitive. I never lose an opportunity to help my friends or anyone else. I face all situations bravely and boldly. I am optimistic and ready for any adventurous task. I performed well as a student through my academics and excelled in NCC and sports.
Aims in life/Qualities I would like to improve: I would like to be more strong physically in future. I do not lack in confidence but I would like to make it as strong as a rock. I would also like to develop my reading capacity.
Download important ebooks
Sample 4-
Parents: My parents think that I am a good son/daughter who is very obedient. They see me as a bright child who will bring name and fame to the family. They see my helping nature towards my siblings and appreciate my concern for them. They feel that I am very thoughtful towards family and help them in hours of need. My parents complain that I am extravagant but they know that I always go for quality products.
Friends: My friends think that I am a funny, loving and straightforward person. They appreciate my helping nature in studies as well as personal problems. They feel happy around me. However, some of them say that I am too talkative but they know that it's just because I like to have fun with and they also love it.
Teachers: My teachers say that I am an above average student with good communication skills. They express their happiness when I shoulder any responsibility and appreciate my participation in class and college works. They say that I am one of the best students in the class but I am naughty sometimes.
Self: I think that I am a responsible and honest boy/girl who wants to do things successfully. I am punctual towards my work and do it before time. I believe that mutual cooperation is a way to success and like to help people whenever they seek my help. I am an average student and like to read books and play chess.
Aim in life and Qualities you would like to improve: I would like to be an officer in Indian Army as my father was in the army and he inspired me to select army as a career. I would like to improve my physical and mental abilities for which I do yoga and meditation. I am working hard to improve my general knowledge for which I regularly keep myself in touch with the news.
Sample 5-Parents: My parents think I am a responsible boy/girl as I have been supporting them by getting a job in a good firm and they also praise me a lot for giving them a good name in the society. They have a belief that I will achieve my aim to become an officer in armed forces, and they provide me with full support to achieve it. Employers: My employers believe that I am a regular, punctual employee who is well organised and a good planner. They think that I am very interactive and transparent and respectful in dealings. They also say that I complete all my tasks on time and efficiently and set a good example for others to emulate in the office. Colleagues/Subordinates: My colleagues think that I am a practical person who puts forward his/her opinions honestly. They say that I am cooperative and with mutual understanding complete team works successfully. They sometimes ask me to indulge in unauthorized/illegal /immoral activities which I decline and later on also convince them not to do so.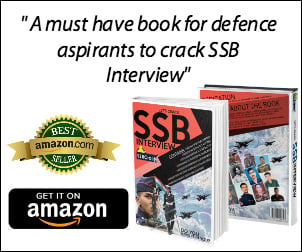 Self: I am an optimistic, candid, responsible and social person. I am confident with my thinking analysis that I can convince people with my points. I am self-reliant, well behaved and above all, a person of strong character. I take initiative whenever the situation arises and come off with flying colours.Aim in life and Qualities you would like to improve: I would like to develop all my existing qualities to the maximum level of perfection, as such I would like to go for positive experiences in my life because experience is the best teacher of a human being.
SSB Interview Preparation Material [ 100% Recommended]