Officers' Training Academy Chennai passing out parade 10 March 2018 held at St Thomas Mount, Chennai. This passing out parade was very special in the history of OTA Chennai as for the first time two lady cadets won top honors which includes the coveted Sword of Honor and academy silver medal. Academy Cadet Adjutant Preeti Choudhary received the Sword of Honour from the reviewing Officer Lieutenant General Dewan Rabindranath Soni, PVSM, VSM, ADC, General Officer Commanding-in-Chief Southern Command, on the other hand, Senior Under Officer Vreeti earned the Silver Medal. These two young lady officers are the motivation for defence aspirants and future warriors of the country, both the ladies hail from Haryana which has produced brave officers for the armed forces.
A total of 255 Officer Cadets to include 196 Gentlemen Cadets, 37 Lady Cadets were commissioned as Officers of the Indian Army following the completion of vigorous training at the Academy. Further, 02 Gentleman Cadets and 03 Lady Cadets from Bhutan, 09 Gentleman Cadets from Afghanistan and 08 Gentleman Cadets form Tajikistan also were commissioned into their respective Armies.
The Sword of Honour is awarded to the First Cadet in overall order of merit. An Officer Cadet has to perform exceedingly well in Physical tests, Academic Training, Weapon Training, Leadership Qualities, Field Engineering and Drill and also win competitions like Cross Country run, Boxing, Debate etc.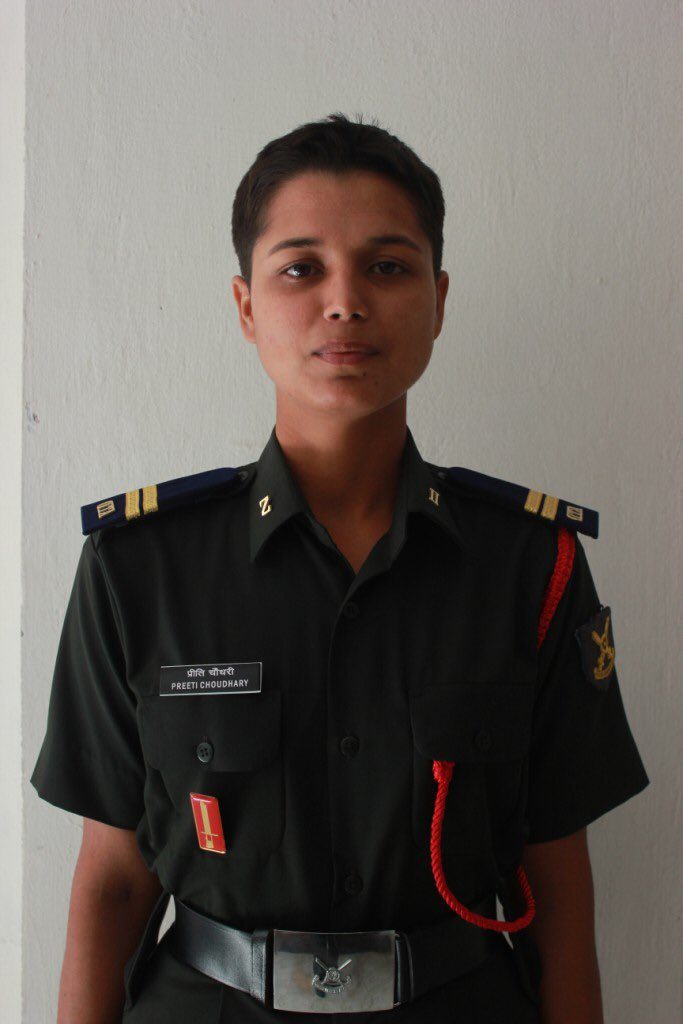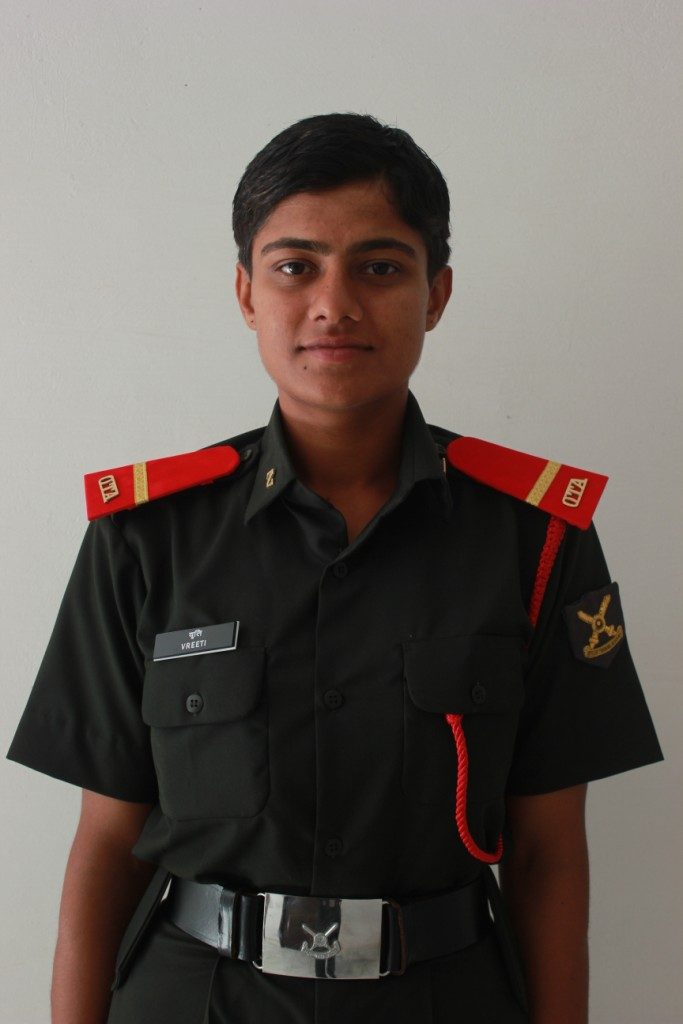 SUO Vreeti's father is Banking Professional and mother a Lecturer. Her sister is an Assistant Manager in Delhi Metro and her younger brother is Computer Engineer. A B.Tech in Mechanical Engineering, Vreeti quit a highly paid job in Japan as a Design Engineer before joining OTA as a Lady Cadet.
During the Parade, the Reviewing Officer presented various awards. The most coveted "Sword of Honour" was presented to ACA Preeti Choudhary and the "Gold Medal" was presented to AUO Vivek Suraj. The Silver Medal for standing second in Overall Order of Merit was awarded to SUO Vreeti and the Bronze Medal for standing Third in Overall Order of Merit was awarded to BUO Aman Pratap Shahi. The COAS Banner for Champion Company was awarded to Basantar Company.
SSB Interview Preparation Material [ 100% Recommended]