The Defence Acquisition Council (DAC), chaired by the Raksha Mantri Smt Nirmala Sitharaman, met today and accorded approval to Capital Acquisition Proposals of the Services valued at over Rs 3,687 crore.
In a boost to indigenisation and in realisation of India's growing technological prowess, the DAC approved procurement of following:
NAG Missile System (NAMIS)
At the cost of Rs 524 crore, the system includes a third generation Anti-Tank Guided Missile, the NAG and Missile Carrier Vehicle (NAMICA).
ATGM NAG
The NAG missile is a third generation anti-tank guided missile, which has top attack capabilities that can effectively engage and destroy all known enemy tanks during day and night. This will give a quantum boost to the Army's capability against enemy armour.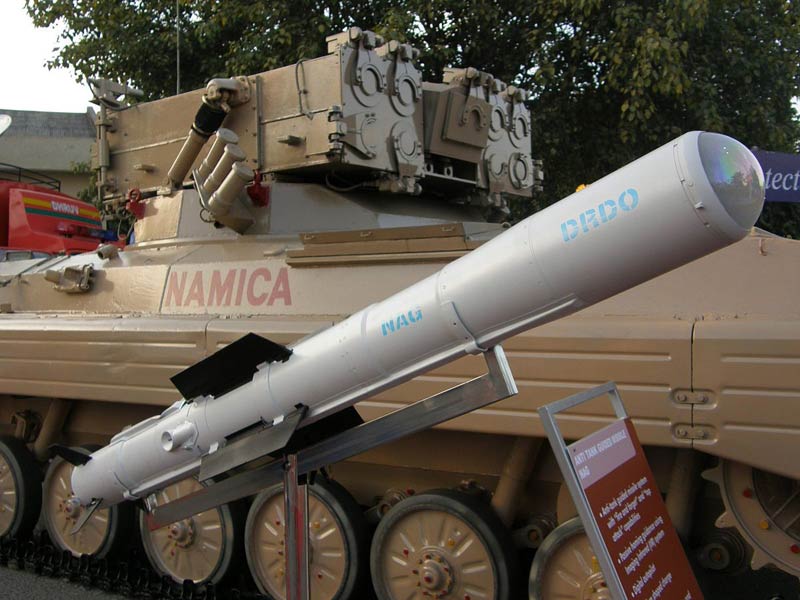 127 mm Calibre Guns
The DAC also approved procurement of thirteen 127 mm calibre guns for the Navy. These guns will be fitted on-board new construction ships for undertaking surface engagements including Naval Gunfire Support Operations. The guns will enable Naval ships to provide fire support and engagement of targets on the land. These guns have engagement range of 24 kilometres, which could be extended further by using Extended Range Gun Munitions (ERGM). These guns, a long outstanding requirement of the Navy would be procured from BAE Systems of the United States of America under the categorisation of Buy (Global) at an approximate cost of over Rs 3,000 crore.
About Defence Acquisition Council
Consequent upon the Group of Ministers recommendations on 'Reforming the National Security System', Ministry of Defence vide its order dated 11 Oct 2001 had set up broad structures and systems to deal with acquisitions on the Capital Account. An overarching structure, the Defence Acquisition Council (DAC) under the Defence Minister was constituted for overall guidance of the defence procurement planning process. The composition of the DAC is as follows:-
| | | |
| --- | --- | --- |
| (a) | Defence Minister | Chairman |
| (b) | Minister of State for Defence | Member |
| (c) | Chief of Army Staff | Member |
| (d) | Chief of Naval Staff | Member |
| (e) | Chief of Air Staff | Member |
| (f) | Defence Secretary | Member |
| (g) | Secretary Defence Research & Development | Member |
| (h) | Secretary Defence Production | Member |
| (i) | Chief of Integrated Staff Committees HQ IDS | Member |
| (j) | Director General (Acquisition) | Member |
| (k) | Dy. Chief of Integrated Defence Staff | Member Secretary |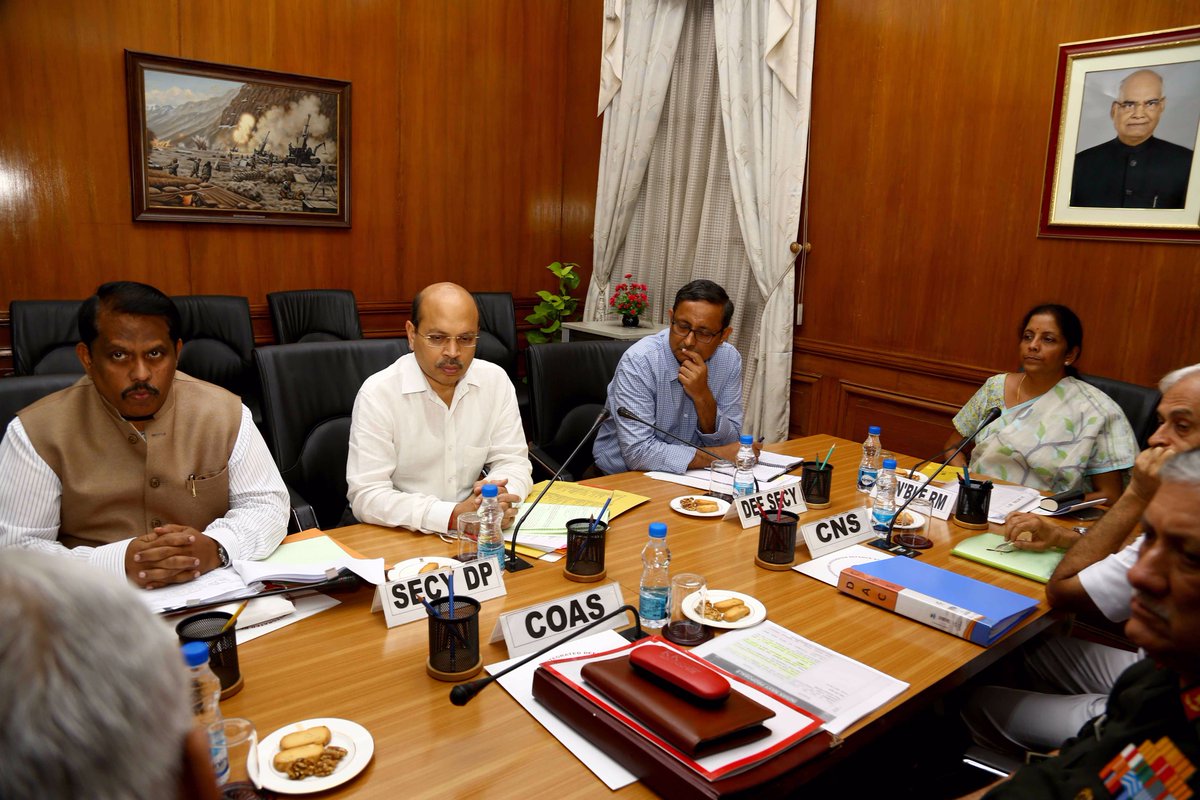 Objective
The objective of the Defence Acquisition Council is to ensure expeditious procurement of the approved requirements of the Armed Forces in terms of capabilities sought and time frame prescribed by optimally utilizing the allocated budgetary resources.
Functions of DAC
The functions of the DAC include
in principle approval of 15 Years Long Terms Integrated Perspective Plan for Defence Forces
accord of Acceptance of Necessity to acquisition proposals;
categorization of the acquisition proposals relating to 'Buy', 'Buy & Make' and 'Make';
issues relating to Single vendor clearance;
decision regarding 'offset' provisions in respect of acquisition proposals above Rs. 300 crores;
decisions regarding Transfer of Technology under 'Buy & Make' category of acquisition proposals; and
Field Trial evaluation.
Conclusion
The DAC is the committee which oversees various approvals and procurements for the defence forces. Recently, it has cleared proposal to procure the NAG Anti Tank Guided Missile, NAMICA for the Army and 127 mm Calibre Guns for the Navy.