As the Territorial Army notification has come after a long wait, also for the first time, female aspirants will be taking part in the Territorial army recruitment. There is a slight change in the way you can apply for the Territorial Army online and in this article, we are going to cover the step by step procedure of Territorial army for the interested aspirants. Before proceeding, one must know that the Territorial Army is not like a regular army and the eligibility criteria are different. The age limit is between 18-42 years but you must be gainfully employed or have a good sustained business. So, aspirants who have just completed graduation or applying for regular entries are not eligible for this. If you are working somewhere in a good position, then you may apply for the same. All such detailed will be checked in TA preliminary interview once you clear the TA written exam.
Territorial Army Syllabus:

The standard of the papers in Elementary Mathematics will be a Matriculation level. The standard of papers in other subjects will approximately be such as maybe expected of a graduate of an Indian university.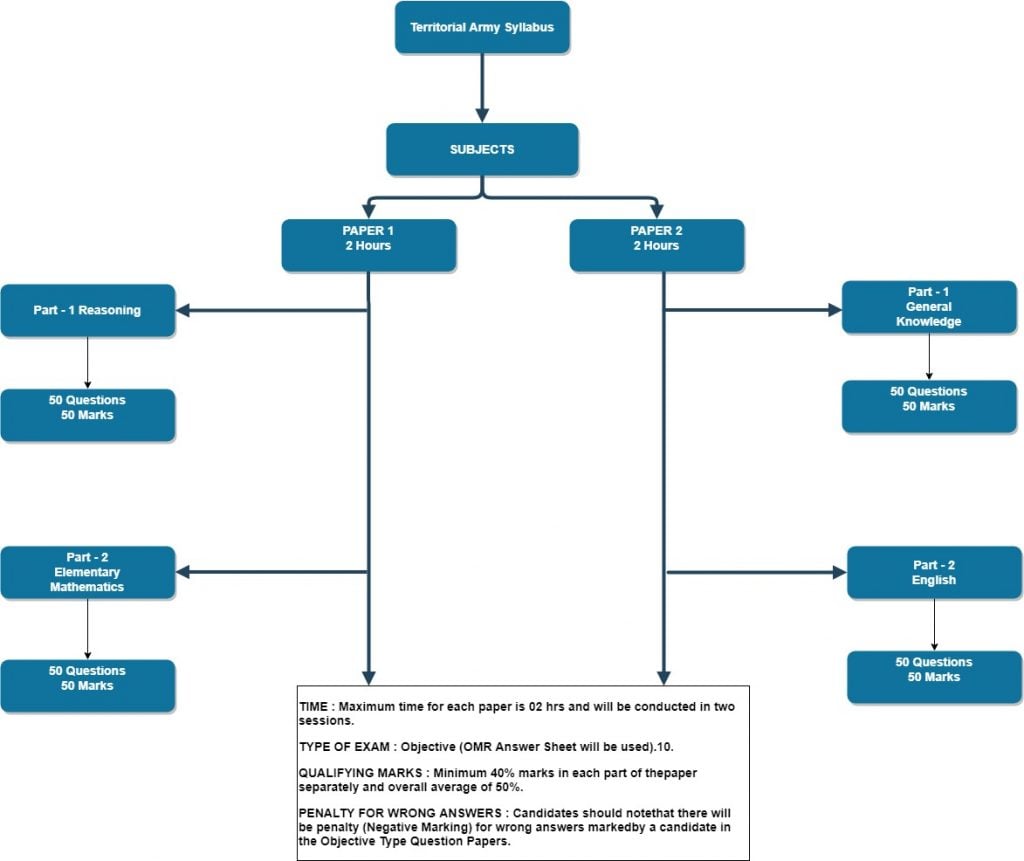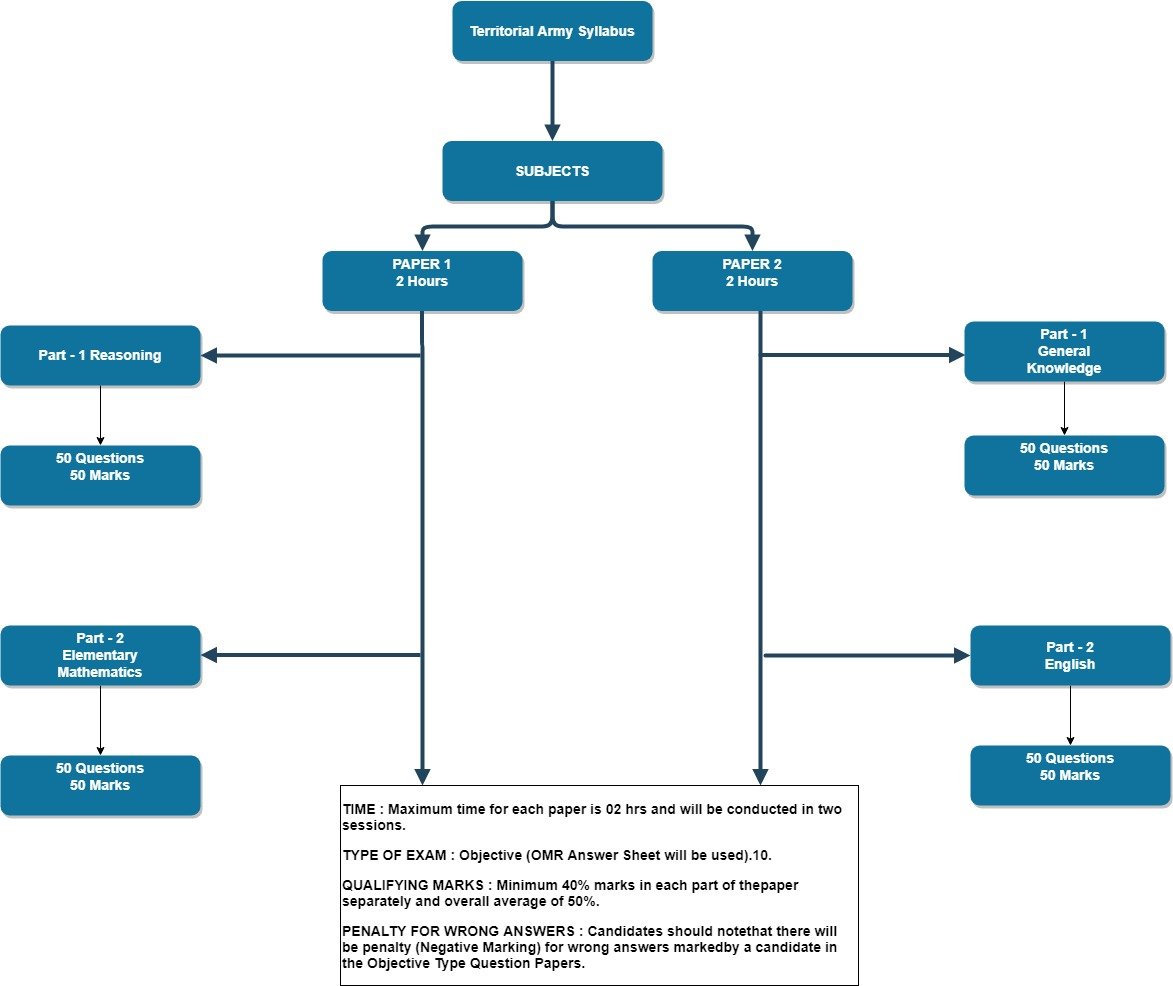 USE INTERNET EXPLORER. THE TA WEBSITE MIGHT NOT WORK ON CHROME AT THE MOMENT.
The Online application can be filled
The applicants must ensure that while filling their Application Form, they are providing their valid and active E-mail IDs as the concerned authorities may use electronic mode of communication while contacting them at different stages of examination process.
Candidates are strongly advised to apply online well in time without waiting for the last date for submission of online applications.
While filling in the Application Form, the candidate should carefully decide about his choice for the centre for the examination.
Candidates should note that no request for change of centre will be granted.
Candidates in their own interest are advised to keep a copy of print out of filled form submitted online.
Candidates are required to apply online by using the website
www.jointerritorialarmy.gov.in . Brief instructions for filling up the online Application Form (IAF(TA)-9 (Revised) Part1)have been given on the website.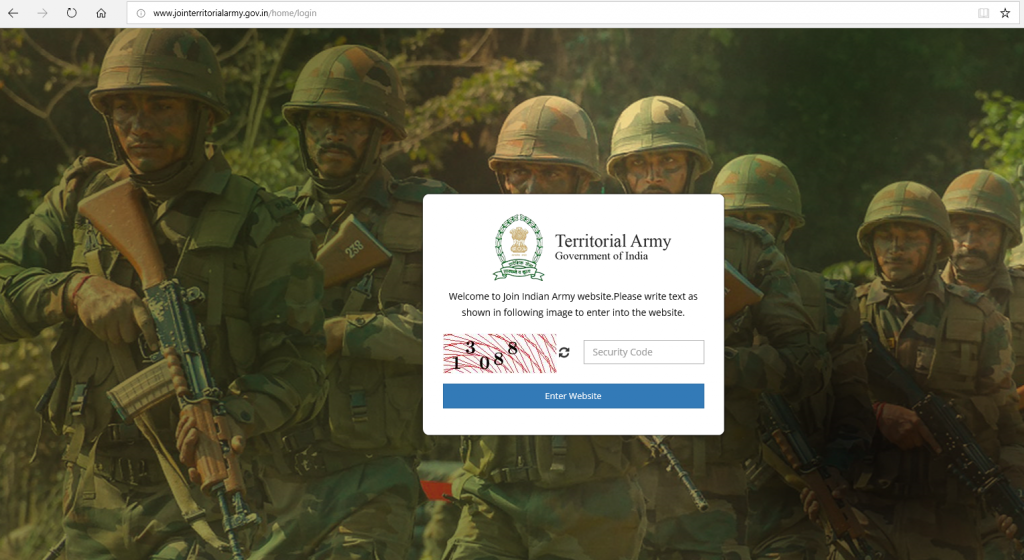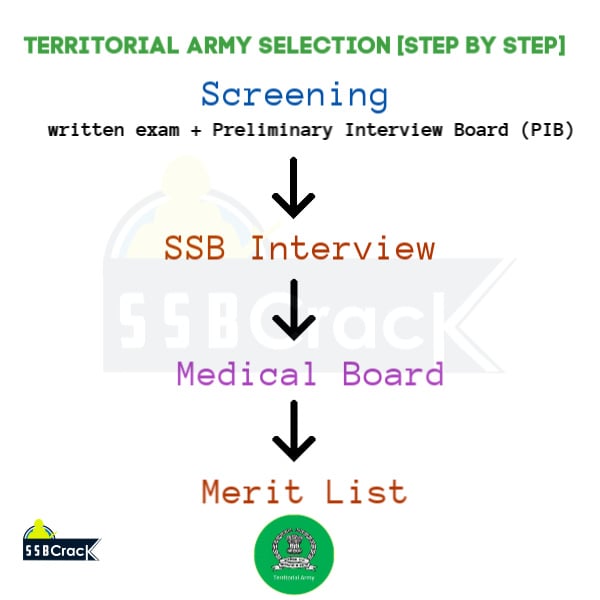 Candidates' are required to pay a fee of Rs 200/- (Rupees two hundred only). Candidates should note that payment of examination fee can be made only through the modes prescribed at website. Payment of fee through any other mode is neither valid nor acceptable. Applications submitted without the prescribed fee/mode shall be summarily rejected. Fee once paid shall not be refunded under any circumstances nor can the fee be held in reserve for any other examination or selection.
TERMS AND CONDITIONS OF SERVICE:
Territorial Army is part time concept with mandatory two months training in a year and does not provide full time career.
Serving in Territorial Army do not guarantee pension and the same is subject to embodied service as per organisational requirement.
Commission is granted in the rank of Lieutenant.
Pay and Allowances and privileges will be same as Regular Army Officers when embodied for training and military service.
Promotions upto Lt Col by time scale subject to fulfilling laid down criteria. Promotion to Colonel and Brigadier by selection.
Officers commissioned in Infantry TA may be called out for military service for longer duration depending on the requirement.
A candidate who qualifies in the written test of Preliminary Interview Board is required to bring the following documents in original along with self-attested copies at the time of Preliminary Interview Board:
Application Form IAF (TA)-9 (Revised) Part-2 to be downloaded from www.jointerritorialarmy.nic.in and fill it up in their own hand writing.
All educational qualification certificates (Matric onwards).
Latest physical fitness certificate from a registered MBBS Doctor.
Copy of Identity proof with photographs (Voter ID/PAN Card/Passport/Driving license etc).
Domicile/ Residential proof.
Certificate for proof of age (Matric/ Senior Secondary mark sheet and certificate for verification of date of birth).
Service certificate by candidates employed in Central Govt/ Union Territory/ State/Semi Govt/ Private Sector Authenticated by Head Office along with salary certificate and No Objection Certificate by the department as per format given below.
Self employed candidates are required to submit an Affidavit on Non-Judicial stamp paper of minimum value duly attested stating nature of employment and annual income along with photocopy of PAN card and self certified character certificate.
Candidates whose names vary in documents should submit copy of Gazette notification of India/ State showing the correct name or an affidavit duly supported by newspaper cuttings.
Latest income proof from the appropriate authority (i.e. Income Tax Revenue Department / Magistrate / Employer).
Copy of PAN Card.
Copy of Aadhar Card.
Copy of latest Income Tax Return (ITR) filed.
Employees of Railways are required to submit No Objection Certificate authenticated by Railway Board.
How TA will check you are gainfully employed or not? : During your PIB interview, you need to submit the latest Income latest income proof from the appropriate authority and Income Tax Return documents, that will explain your monthly salary/income.