Akshat Raj from the gentlemen cadet, who graduated from the Indian Military Academy (IMA) on Saturday, not only bagged the Sword of Honour but also secured the bronze medal for his exceptional performance.
Delighted over his achievement, Raj, told TOI, "I always wanted to join the Army and serve my nation." Raj, a native of Bihar, got admission into the esteemed Rashtriya Indian Military College (RIMC) after clearing Class V exams. "My RIMC years are the most memorable days of my life. Everyone used to study hard and prepare for the IMA entrance examinations at RIMC," said Raj.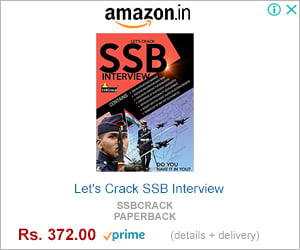 On being asked about the training schedule at the IMA, Raj said, "The IMA routine is rigorous and the cadets are kept busy indoor and outdoor drills which prepare us for every challenge."
Proud over his son's achievement, Kamal Srivastav got emotional at the ceremony. "I feel so proud that my son will join the Indian Army as an officer. This is overwhelming," said Srivastav.