Indian army has decided to close OTA Gaya and move the cadets to IMA Dehradun. Sources in the Army said it was getting evidently infeasible to run the OTA in Gaya due to lesser number of cadets every year.
After the infamous war in Kargil , an increased demand for Army jobs and requirement for more infrastructure for training personnel were contemplated. An army officer informed that however, it clearly did not happen. The number of people who could qualify as officers in the Army was unexpectedly much lesser in number.
Even OTA Chennai faced quite a challenge to fill up half of its available seats as, the officer remarked, Short Service Commission did not come across as an attractive option for people willing to join the Army. He then went on to say that IMA Dehradun had been training about 300 cadets less than its usual strength of 1,650 cadets.
However, the officer added, that the idea to shift the cadets from Gaya to IMA was to utilize the latter fully in terms of its capacity. Other factors were also contributing to the similar idea, one of them being Gaya's weather, which is excessively humid and unsuitable for military training practices.
However, a second Army officer, when asked about the acute shortage of officers in the force, was of the opinion that such a move could affect plans to maximize the number of in-house officers through promotions from the ranks.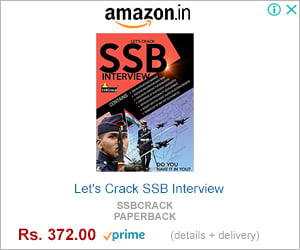 The source went to include further that the quality of officers who got commissioned into the Army from OTA, Gaya, were among the finest, though steps should be taken in the longer run to improve the strength of the cadets instead of going for any other alternatives.