Indian Air Force has postponed the Airmen Group X and Group Y online exam called STAR 1 2020 again. According the IAF the necessary arrangements to conduct the exam was not in place due to COVID-19 lock down and various other state protocols.
Official Statement: STAR 01/2020 e-Pariksha in Mar 2020 has been postponed due to outbreak of COVID-19 pandemic. All efforts were made to conduct STAR 01/20 online examination in the third week of Aug 2020. However, due to various State protocols and lockdown restrictions, online exam has been delayed further. Fresh dates will be intimated in due course. For updates CASB web portal (https://airmenselection.cdac.in) can be referred. Candidates are required to see the web portal regularly.
SSBCrackExams will keep an eye on various updates related to Airmen 2020 exam. Do not forget to check the IAF Airmen Group X and Group Y Online Course here.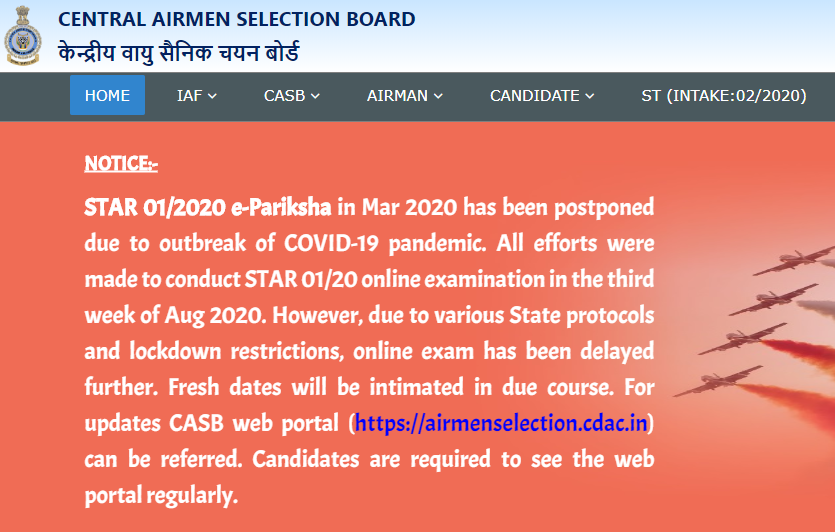 IAF AIRMEN OFFICIAL HELPDESK DETAILS:
Helpdesk: Write us at casbiaf@cdac.in Tele: 020 – 25503105 / 106
Days: Monday to Friday Timings: 9:30 AM to 1:00 PM & 2:00 PM to 5:00 PM