Hello SSBCRACK team, It's been a pleasure writing this mail to you, as while preparing for this exam it was somewhere at the back of my mind that when I get recommended I would write a mail. And here I am writing with a smile on my face. So, on first day we reported at 6:30 am Varanasi Cantt station and Air Force officials were already there to receive us. At around 10 we started with phase 1 process and they announced the results by 3. It was a bliss to hear my chest number from the officer and this is how I made it to phase 2.
On day 2 we had our psychology test. My story writing was good as I could easily write all the 12 stories within the stipulated time but I could do only 19 SRTs out of 60 and I was very worried about it. Overall the psychology test went well except for the SRT part.
Day 3 was the best as we had our group tasks and individual obstacles lined for the day. We started the day with our group discussion followed by the lecturette and my topic for the same was Higher education in India. It went well and I was pretty content with it. Then we had our group task and after that we were taken to ground for Individual obstacles (the best part). As I am a fitness enthusiast, I was eagerly waiting for this part of SSB. I could do 6 out of 8 tasks within 2 minutes but I tried to do other 2 activities i.e. rope climbing and high jump in the left 1 minute. After IO we had our final group task, we were all exhausted by that time. But somehow we managed to complete it comfortably. We call it a day and finished around 6 in the evening.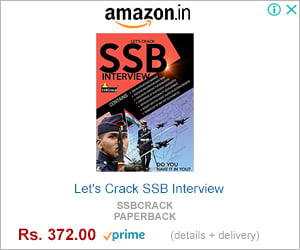 Day 4 was my interview and I must say this was the most fun and chill interview I have ever had. All thanks to the interviewer, he made me very comfortable and I didn't feel nervous even for a second during the whole 1 hr. My interview revolved around my bank job for most of the time. I am currently working with Bank of Baroda as a scale 1 officer, so I was asked a whole lot of questions about bank and economy. The questions were all basic. Then he asked about my education, college life and personal life. After 1 hr he smiled and wished me all the best, that was the wind up of my interview.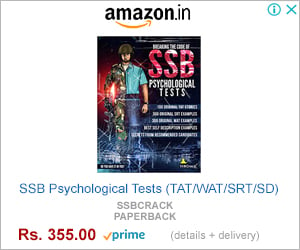 Day 5 was the conference day and as usual they called each and every candidate one by one. My meeting with them was only for a minute and they just asked me – You already have a job so why do you want to join IAF ? I simply answered it with smile. They wished me all the best and I left the conference room after that. My chest number was 40. SSB Center – 4 AFSB VARANASI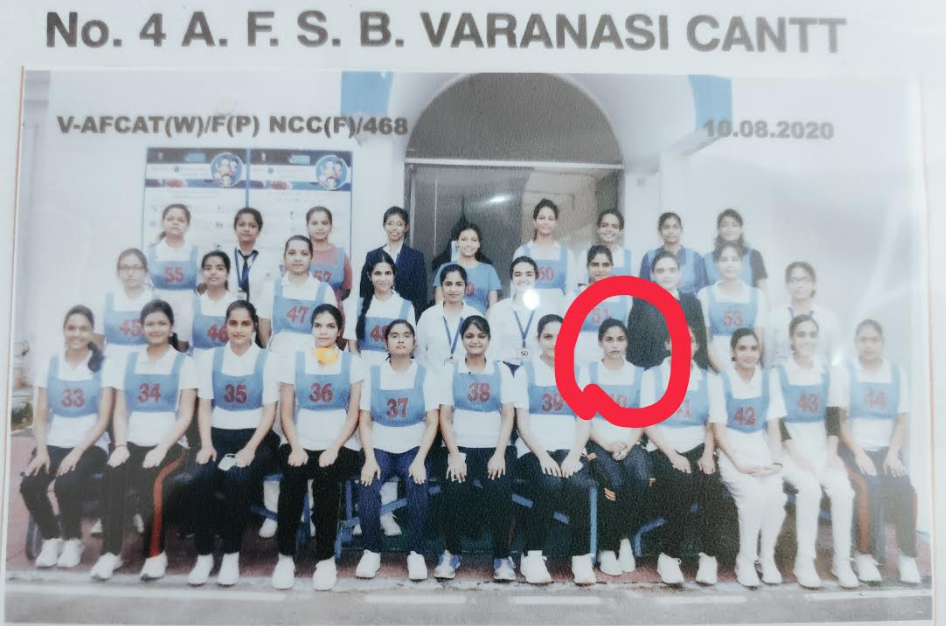 Now coming to the leaning process, SSBCRACK gave me very fruitful study material and I prepared thoroughly from their content. A big thanks to you guys for my side for helping out students like me. Just keep up with the good work we love you all whole heatedly for your efforts.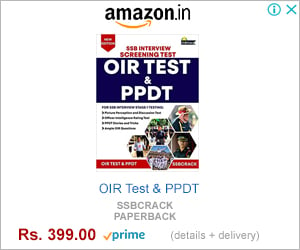 This SSB was one of the best experiences of my life as this was my first and last attempt. I was happy, excited, nervous and eager all at the same time. But I managed to control all these feelings and performed my best without caring about the results. I literally enjoyed each and every task I did there and most importantly I did all of it with a big smile on my face.