Cadets from non-military backgrounds continue to form the largest chunk at the National Defence Academy (NDA), Khadakwasla, shows an internal assessment. The data has been collected by the office of the Chief of Defence Staff. It has been seen in the last six batches that children of military officers collectively form just 5.47 percent of the strength among 1,862 cadets. Children from non-military backgrounds are making the cut, with 1,409 cadets having joined the NDA during the same period. This is 75.67 percent of the 1,862 cadets.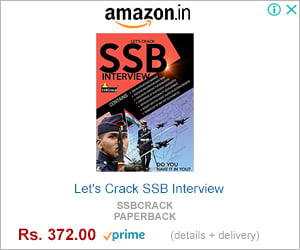 About 18.9 per cent of the cadets at the NDA were from families of Junior Commissioned Officers (JCO) or jawans.
Earlier, the number of children of officers used to be high at the NDA. It was considered a matter of pride for cadets to get commissioned into the same regiment as their fathers'. Over the past 15 years, the numbers have been coming down steadily despite better salaries and assured one rank, one pension on retirement, said a functionary.
High aspirations:
1,862 Total cadets in six batches
5.47% From officers' families
75.67% Non-military background
18.9% Children of JCO/jawans