Defence aspirants who are preparing for the Territorial Army Exam 2021 can download the Indian Army Official Territorial Army Exam previous year question papers with answer keys pdf files. The much-awaited territorial army notification is out now, male and female candidates can read the full Territorial Army Notification here. TA online application will be open from 20 July 2021 till 19 Aug 2021. The written exam will be conducted on 26 Sep 2021. As we know, women are also eligible for the territorial army now, the post-commissioning training for TA officers will be shifted to OTA Chennai, earlier the training was scheduled at IMA, Dehradun.
READ: Territorial Army Officer Recruitment Notification For Civilian Candidates 2021
TA Exam previous question papers are extremely helpful for the candidates as they give us a complete picture of the Territorial Army exam paper pattern and the type of questions one might face in the Territorial Army Exam. Territorial Army exam paper has four different sets like A, B, C, and D, but each set has similar questions in a random fashion. Candidates can also download the answers keys for few previous question papers. You can find the fully solved Territorial Army Exam previous years papers in SSBCrackExams Territorial Army Exam Online Course.
STANDARD AND SYLLABUS OF THE EXAMINATION:

Territorial Army Exam Preparation Books and Courses:
You can download Territorial Army exam question papers from the years 2012 2013, 2014, 2015 2016 2017 2018 2019 2020, and 2021. If you are preparing for TA Exam 2021 – 2022, you must download these previous papers and start solving them. You may also find the answer keys to these papers in this blog. For more tips on the TA exams, follow the links below.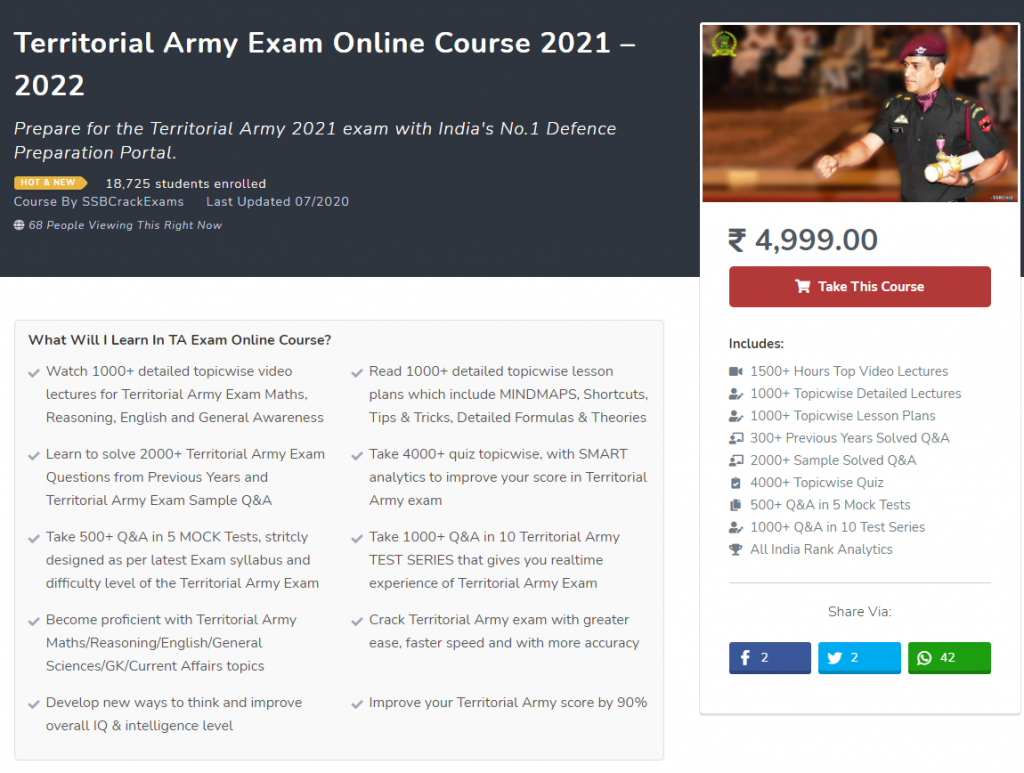 Now it must be clear, so if you are preparing for the TA do check the given links below:
All the best.