Russia and Ukraine crisis is the most burning topic at the moment in the whole world. It is very important for the defence aspirants to be aware of the Russia Ukraine conflict which is turning into a full-fledged war. Also, we must know its effects on India. Though this topic is not new and has a very vast history, in this article we are going to cover some must-know details related to Russia and Ukraine crisis. The details of the Russia and Ukraine crisis will be helpful in upcoming SSB interviews, Group discussions, Lecturrete, and Personal Interviews. We suggest all the aspirants study this particular topic while preparing for their SSB interview. Below we have collected questions asked to other aspirants related to this topic. You may or may not face similar questions but more or less it will give you an idea of what to prepare for this topic.
SSB Interview Preparation Material [ 100% Recommended]
SSB Interview Questions Asked On Russia and Ukraine Crisis
Q1. What is the Russo-Ukrainian crisis?
In March and April 2021, as part of the Russo-Ukrainian War, Russian president Vladimir Putin ordered the Russian military to begin massing thousands of personnel and equipment near its border with Ukraine and in Crimea, representing the largest mobilization since the annexation of Crimea in 2014. This had precipitated an international crisis and generated concerns over a potential invasion. Satellite imagery showed movements of armour, missiles, and heavy weaponry. The troops were partially withdrawn by June 2021. The crisis was renewed in October 2021, when over 100,000 Russian troops were again massed around Ukraine on three sides by December. On 21 February 2022, Russia officially recognised the two breakaway regions in eastern Ukraine, the Donetsk People's Republic and the Luhansk People's Republic, as independent states, and deployed troops to Donbas, in a move interpreted as Russia's effective withdrawal from the Minsk Protocol. The breakaway republics were recognised in the boundaries of their respective Ukrainian oblasts, which extend far beyond the line of contact. On 22 February, Putin said that the Minsk agreements were no longer valid. On the same day, the Federation Council unanimously authorised the use of military force in the territories.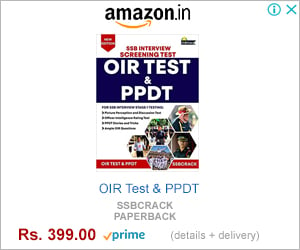 Q2. What is Minsk Protocol?
Ukraine and the Russia-backed separatists agreed on a 12-point ceasefire deal in September 2014. Its provisions included prisoner exchanges, deliveries of humanitarian aid and the withdrawal of heavy weapons. However, the agreement quickly broke down, with violations by both sides. Representatives of Russia, Ukraine, the Organisation for Security and Cooperation in Europe (OSCE) and the leaders of separatist-held regions Donetsk and Luhansk signed a 13-point agreement in February 2015. The leaders of France, Germany, Russia and Ukraine gathered in Minsk to mark the occasion and issued a declaration of support.
Q3. Why Did Russia Invade Ukraine?
While there had been tensions between Russia and Ukraine, a former Soviet republic, for a long time, the situation began getting out of control in early 2021. In January last year, Ukrainian President Volodymyr Zelenskyy urged US President Joe Biden to let Ukraine join NATO. This angered Russia, which started sending troops near its Ukraine border for "training exercises" in spring last year and increased it during autumn. By December, the US began hyping up the deployment of the Russian troops and President Biden warned of severe sanctions if Russia invaded Ukraine. Russia has demanded that the West gives a legally binding guarantee that NATO will not hold any military activity in eastern Europe and Ukraine. Vladimir Putin claims Ukraine is a puppet of the West and was never a proper state anyway.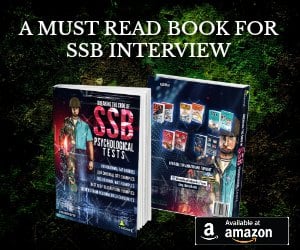 Q4. What is NATO?
The North Atlantic Treaty Organization (NATO) also called the North Atlantic Alliance, is an intergovernmental military alliance between 28 European countries and 2 North American countries. The organization implements the North Atlantic Treaty that was signed on 4 April 1949.
Q5. What is the Soviet Union, Union of Soviet Socialist Republics (USSR)?
Soviet Union, in full Union of Soviet Socialist Republics (U.S.S.R.), Russian Soyuz Sovetskikh Sotsialisticheskikh Respublik or Sovetsky Soyuz, former northern Eurasian empire (1917/22–1991) stretching from the Baltic and Black seas to the Pacific Ocean and, in its final years, consisting of 15 Soviet Socialist Republics (S.S.R.'s): Armenia, Azerbaijan, Belorussia (now Belarus), Estonia, Georgia, Kazakhstan, Kirgiziya (now Kyrgyzstan), Latvia, Lithuania, Moldavia (now Moldova), Russia, Tajikistan, Turkmenistan, Ukraine, and Uzbekistan. The capital was Moscow, then and now the capital of Russia.
Q6. What is UN United Nations?
The United Nations is an intergovernmental organization aiming to maintain international peace and security, develop friendly relations among nations, achieve international cooperation, and be a centre for harmonizing the actions of nations. It is the world's largest and most familiar international organization.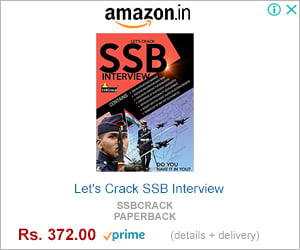 Q7. What are International sanctions?
International sanctions are political and economic decisions that are part of diplomatic efforts by countries, multilateral or regional organizations against states or organizations either to protect national security interests, or to protect international law, and defend against threats to international peace and security. These decisions principally include the temporary imposition on a target of economic, trade, diplomatic, cultural or other restrictions (sanctions measures) that are lifted when the motivating security concerns no longer apply, or when no new threats have arisen.
Q8. What is India's stand on the Russia-Ukraine crisis?
India's stand on the ongoing Ukraine-Russia crisis is neutral, the minister of state (MoS) for external affairs told news agency. The country hopes for a peaceful solution to the conflict. Indian PM Narendra Modi interacted with Russian President Putin. Though the details of this meeting are not disclosed yet.
Q9. What is the stand of other countries on the Russia-Ukraine crisis?
Russia will be held accountable: US, Putin has chosen a path of bloodshed: UK, France condemns Russia's decision to 'wage war', Attack 'unjustified and unjustifiable': Italy, Russian attack 'shakes foundation of international order': Japan PM.
Q10. Capital of Ukraine and Russia?
Kiev or Kyiv is the capital, the most-populated city in Ukraine. Moscow, Russian Moskva, city, capital of Russia, located in the far western part of the country.
Q11. Currency of Ukraine and Russia?
The hryvnia, hryvna, or sometimes gryvnya, has been the national currency of Ukraine. The Russian ruble or rouble is the official currency of the Russian Federation