Hi, I am Mohit Gupta, I recently got recommended from 19 SSB Allahabad, yes you heard it right Allahabad, I am sure you might have listened to myths about rejection centers and selection centers, so clearing this first, I would like to say there is nothing about selection and rejection center if you have that OLQ's than no one can stop you. I am basically a Repeater, who got conference out from 17 SSB Bangalore, from here my journey got started.
I am basically an Army brat, my father was posted in Kota and later he was posted in Ladakh, so for educational purposes, my family decided to settle in Kota only, now I am a permanent citizen of Kota and for the last 8 years I am living in Kota only, so this was always asked from me in my both attempts that you are from Kota why you hadn't tried for engineering and my simple answer was, sir I was never interested in doing it.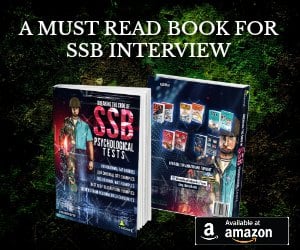 When I was in class 8, I had seen my school seniors and even my elder brother preparing for NDA Exam, this lets an excitement in me to know more about it, as I had done my schooling in Army public school Kota, so in our school, it was very common when anyone got recommended, He is invited for the motivational talk and in the 9th class, 2 seniors of our school got selected for NDA, so they were invited and I got an opportunity to listen to there success story after listening to them, I got very clear that what I have to do in my life, I hadn't told this to anyone but inside my mind, I decided, as I had said my brother was preparing for NDA so I got a brief overview of NDA, its procedure, types of questions, syllabus, and much more and seeing all this I realized, if your 9th and 10th social science and science are ok than you will easily clear NDA GAT portion and about maths focus well in your 11th and 12th, you will not face any problem.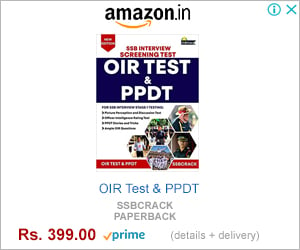 My journey was not that much easy and yes there are many ups and downs, I started my preparation in class 12th and start focusing on the September attempt, I kept my focus on covering the mathematics portion and NDA GAT portion, and by covering half portion of class 12 physics and chemistry portion, I went and successfully I cleared the exam, I was very excited for SSB, so I paid my complete focus on SSB only, I was too much undergone with the SSB procedure, that day and night, I was just practicing and preparing for it, I have a very nice friend circle along with them on an online platform we daily perform PPDT, GD, and other SSB tasks. There are some telegram channels like SSB online preparation and SSB practice, where I daily practice, and also an Instagram page of SSBCrackExams which helps me stay connected and motivated with my preparation, with all this I went to SSB at Bangalore and got conference out there, definitely, my preparation was not up to the mark that's why I became a repeater but one thing was clear in me, whatsoever would be the result one day I will soon accomplish my dream, and with this motivation, I stand again and ready to fight with obstacles of life.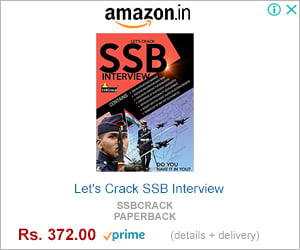 I came back home, started with my board preparation because I left everything when I was preparing for SSB, so I kept my focus on boards and left my NDA preparation and this let my next attempt of NDA 147 written was not clear, now everything till now was happening was just going worst, and somehow it was my fault only, so keeping this all in mind I started with my NDA 148 preparation and successfully this time I cleared it, now this time I decided of not repeating mistakes and with full zeal and confidence I started up again.
This time I got a TES entry also, so I went up there in Kapurthala and got documented out because my RTPCR report was beyond 72 hours, as it was up to 80 hours, you might be thinking, how it could be possible of getting document out for just 8 hours, so for this I will just say that's why it is a TES entry, not NDA, at this point, I was very sad and talked to my brother, he encouraged me of not taking the stress and suggest me to put focus over NDA, as I was having my SSB in 2 months, At that time I was very disappointed but I don't lose hope, I kept myself motivated, as I am having upcoming NDA SSB, I came back to my home and start preparing for SSB, this time I worked over my personality, and majorly I worked over my English and geopolitics and by this, I am able to clear SSB this time.
At last, I will just say that the internet is somewhat created a revolution, whatever you want is on google, the thing that it requires is to type and search, from NDA written to NDA SSB procedure, everything you will get on google, I can say that there is hardly anything that you will not find on google, everything is available, so utilize it in a good way. Even I cleared NDA written from youtube videos only.
At last, I would like to conclude with: If you are having it in you, you can do it.
JAI HIND