Many defence aspirants are looking forward to becoming an officer in the Indian Army and Indian Military Academy is one of the gateways for them. In this article, we will know more about the different ways and exams that will help you to join the Indian Military Academy Dehradun.
The Indian Military Academy, Dehradun (also known as IMA) is the officer training Academy of the Indian Army. IMA was established in 1932. IMA is meant for training male candidates for a permanent commission into the Indian Army.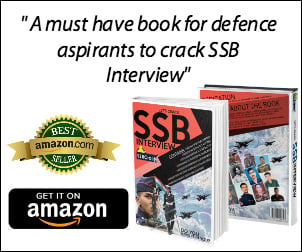 The academy is located in the foothills of the Himalayas, about 8 km west of Dehradun in the northern Indian state of Uttarakhand. The campus is on National Highway 72, which separates the North and South Campus.
A trainee on admission to the IMA is referred to as a Gentleman Cadet. One reason for this is that the academy expects its graduates to uphold the highest moral and ethical values.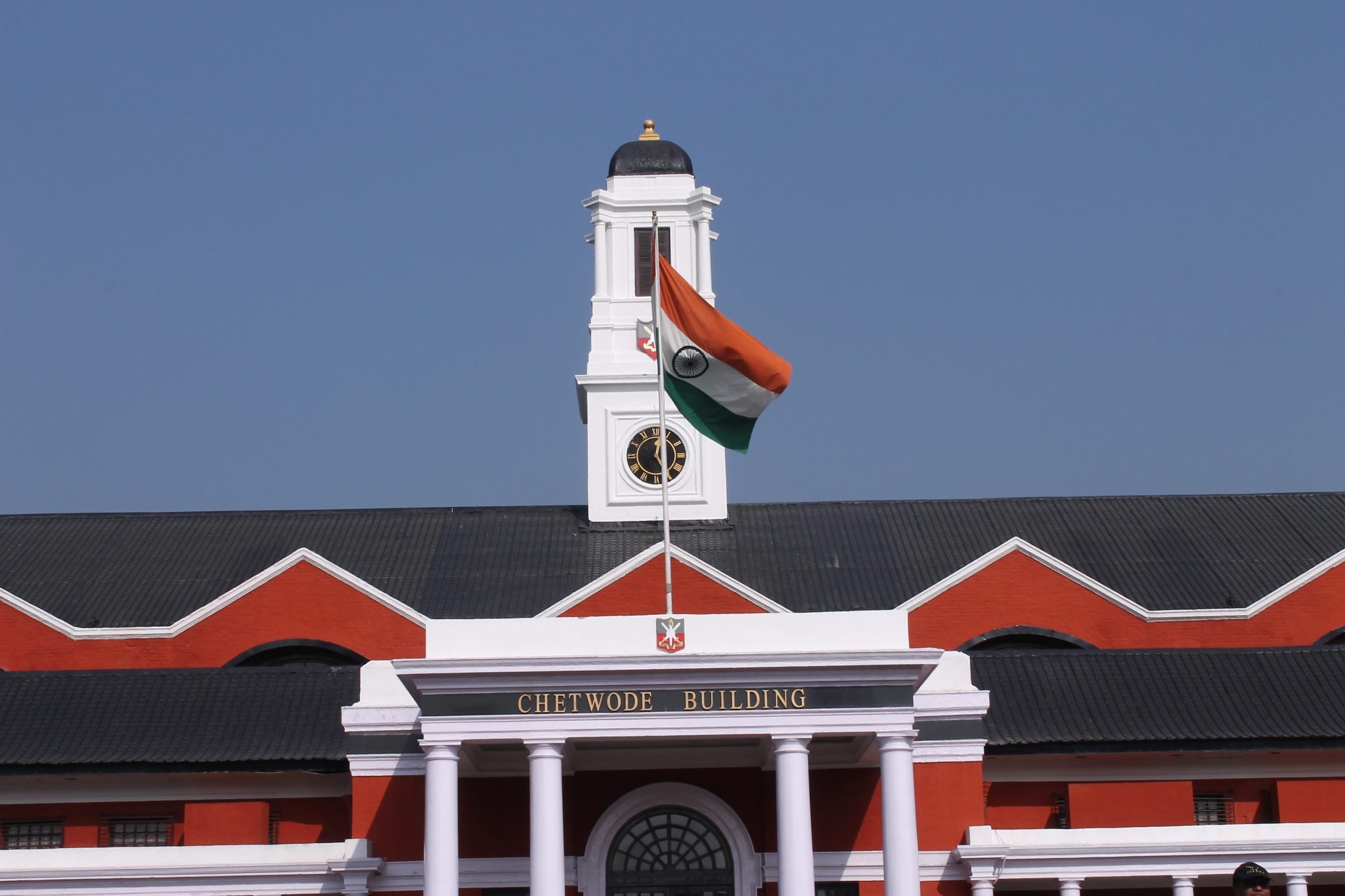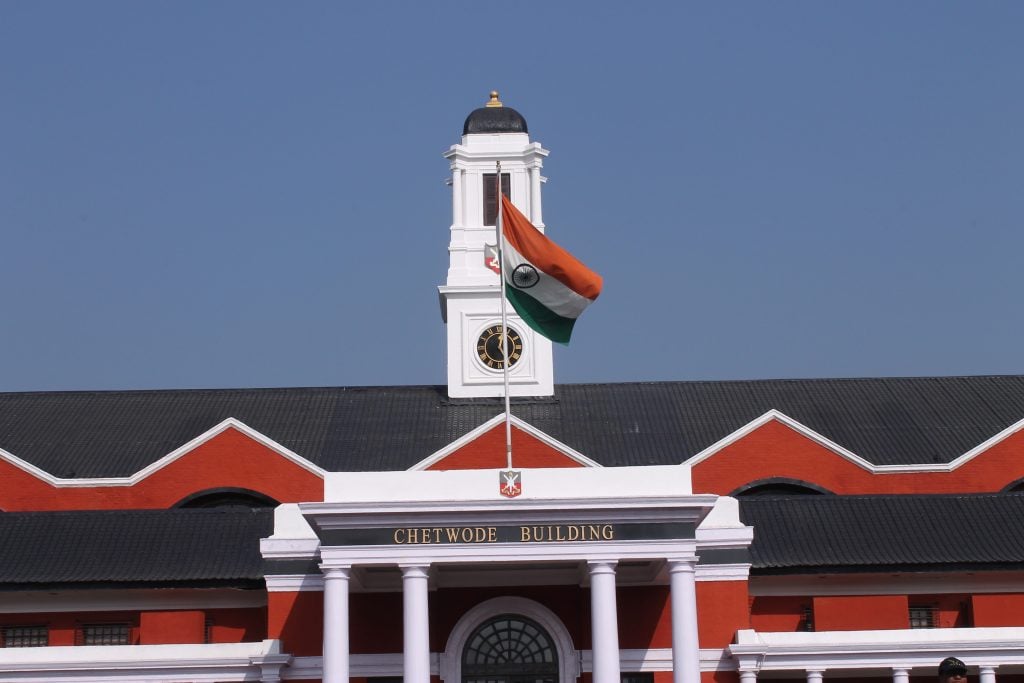 How to Join Indian Military Academy
The freshman GCs hail from diverse backgrounds with multifarious habits and grooming. The Academy plays a vital role in molding those differences and helps them anchor into a common bonding. Doing things together bring a sense of fellow feeling.
No GC gets preferential treatment, all are allowed to shape up together; together they break bread, together they play and together they receive the same kind of training.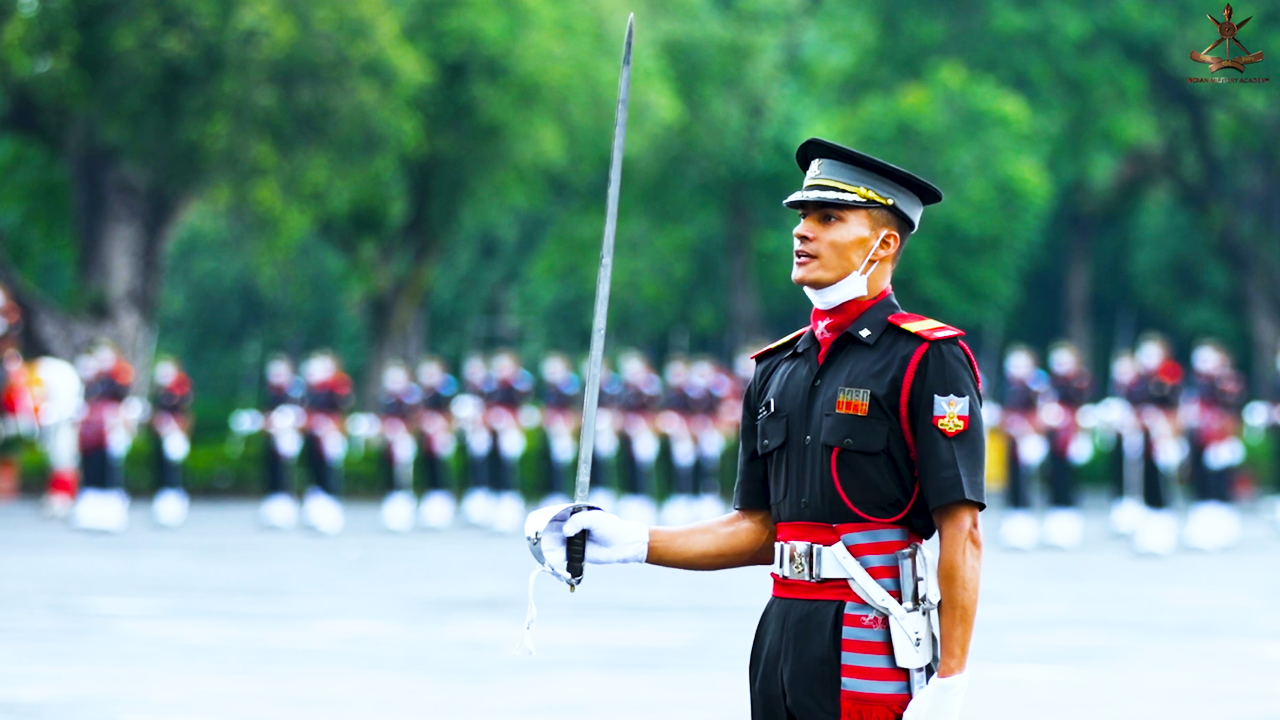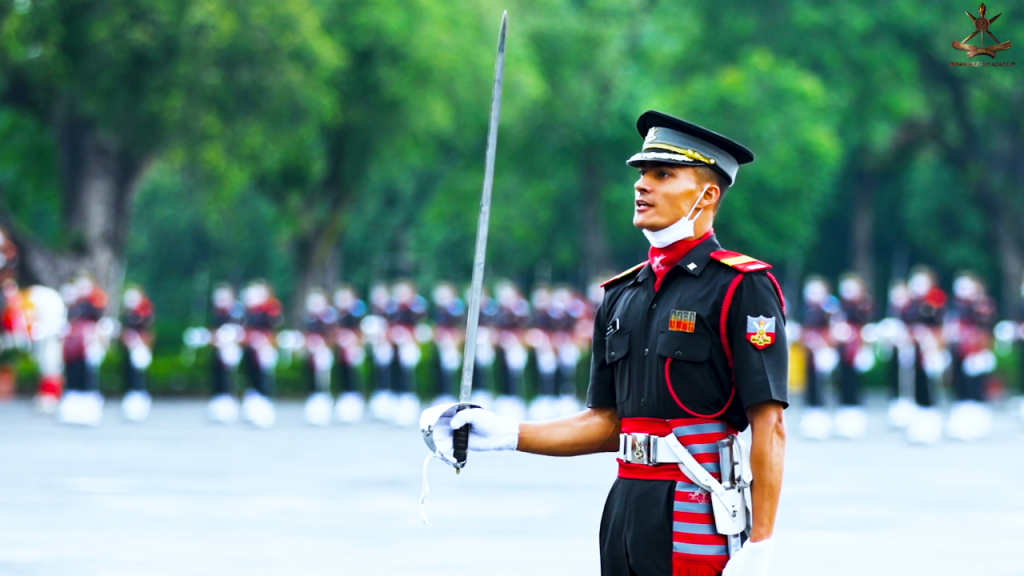 This bonding helps them to develop values such as camaraderie, espirit de corps and oneness that go a long way to give a separate identity to the corps of officers in the Army.
IMA encourages a Gentlemen Cadet to reflect on the greatness of India's diversity, her secular foundation and to honor the traditions and customs of the Army.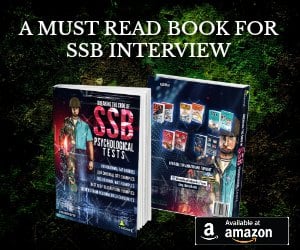 Cadets undergo training at the IMA for one year. Exceptions are trainees selected via the Combined Defence Services Exam of UPSC. These cadets who are graduates of a non-military college undergo training for one and a half years.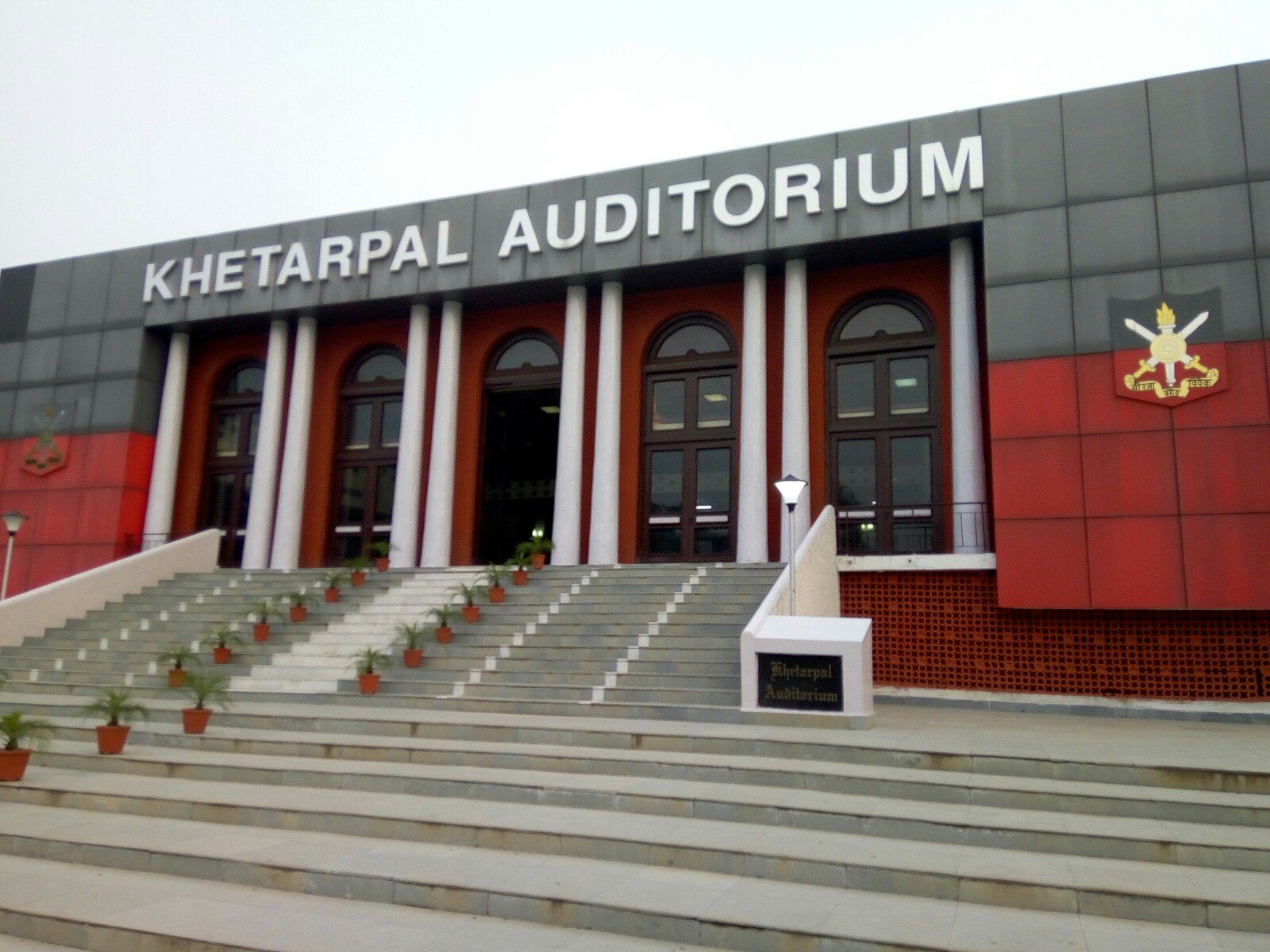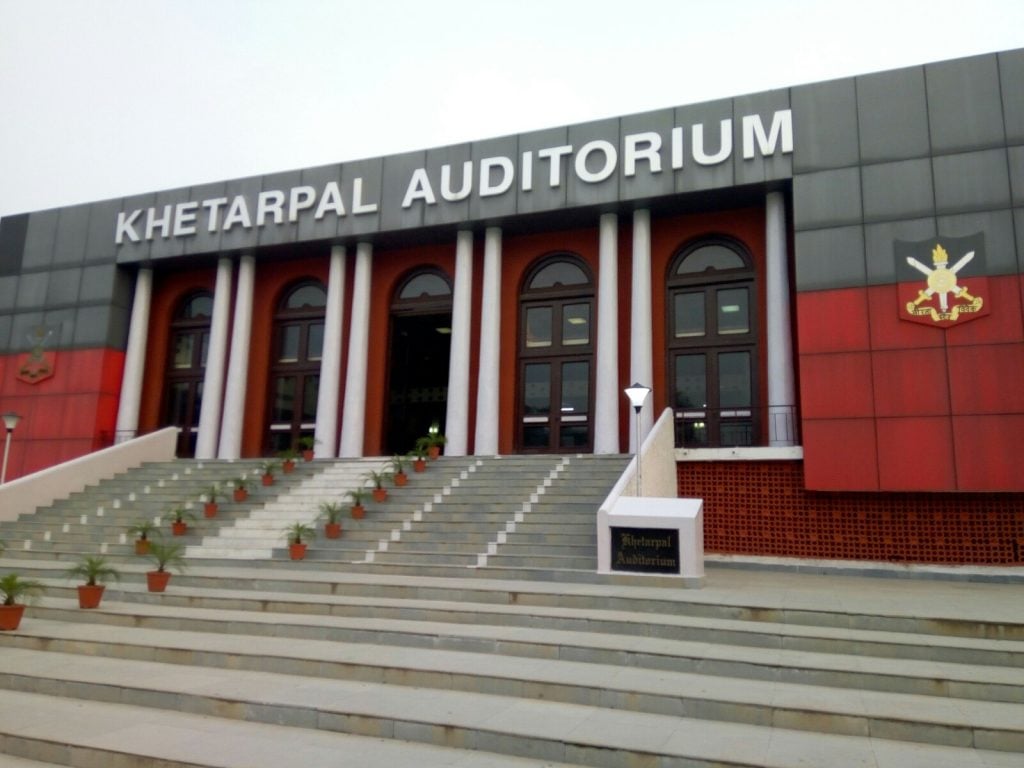 Also Read: How to Join OTA Chennai
Here are the ways through which young boys can join IMA:
UPSC NDA Exam: Young and valiant boys who have passed their class 12th are eligible for appearing in NDA. When you get selected in NDA and choose Army as preference then you undergo a 3 year training at NDA Khadakwasla and 1 year training after that at IMA. Notification for this is made twice a year in the month of June and Dec.
UPSC CDS Exam: Male graduates can join IMA through CDSE. They have to appear for CDSE written, pass SSB, be medically fit and come in the final merit. The notification is made twice a year, since the exam is held twice a year, in the month of March/ April and September/October.
Technical Graduate Course TGC: Those who are studying in final year/ have completed BE/B Tech in notified streams can also join IMA through Technical Graduate Course. The duration of training is 1 year. Look out for the advertisement published in leading newspapers/employment news in May/Jun & Nov/Dec every year.
University Entry Scheme: This entry is for those of you who wish to apply for Army in Pre-Final Year of Engineering. Look out for the advertisement published in leading newspapers/employment news in May every year. This entry is stopped now.
Army Education Corp (AEC) TGC: You can join this Education branch of army after Post Graduation. Notification is made by Additional Directorate General Recruiting / AG Branch twice a year in May/Jun and Nov/Dec. The qualification to join this branch is MA / MSC in 1st or 2nd division in notified subjects from recognized university. This entry is stopped now.
Indian Military Academy Introduction
The Indian Military Academy (IMA), Dehradun is one of the premier Institutions training Gentlemen Cadets (GCs) for commission into the Indian Army.
The Academy is known for its glorious history and valiant traditions which are not only an integral part of the Nation"s proud heritage, but also form an indispensable sheet anchor of independent India"s national security.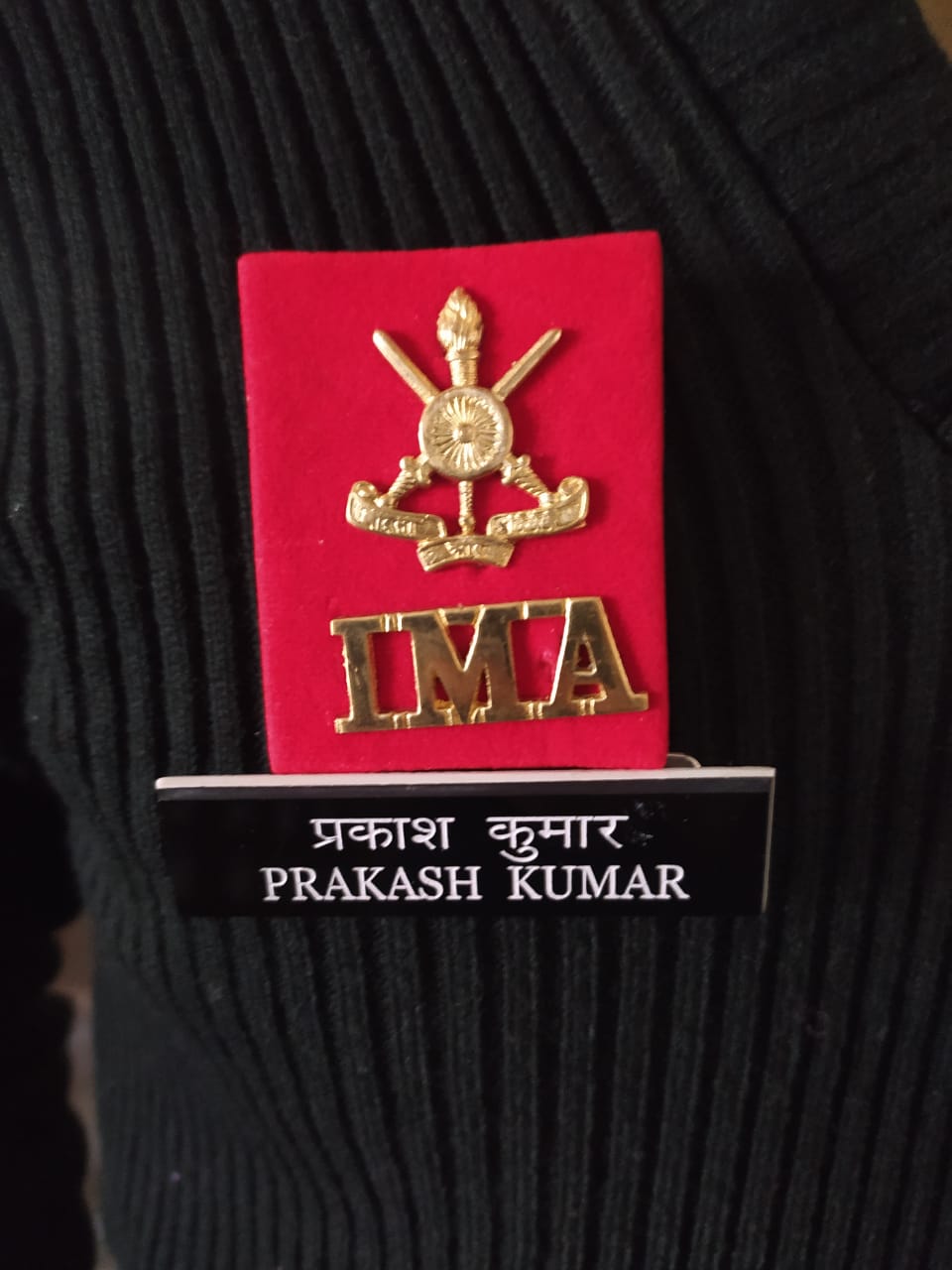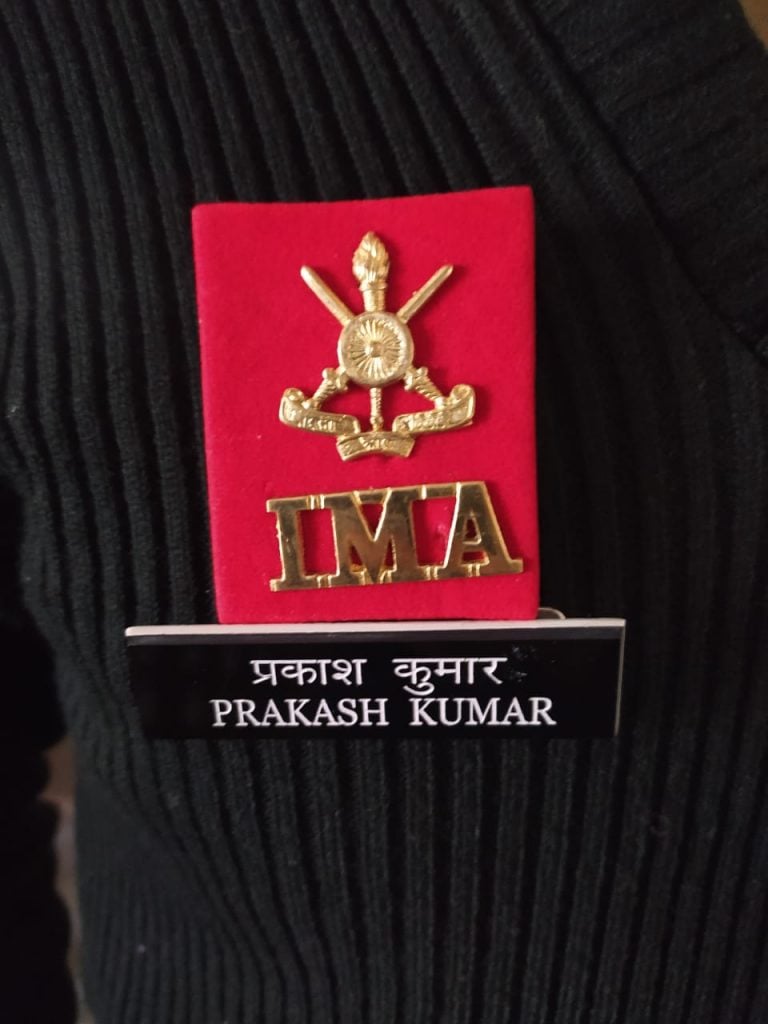 Through the portals of the IMA, with the Credo "Veerta Aur Vivek" pass out the future Army officers of the Indian Army. The path of military leaders is paved with a challenging, exciting and an exacting service.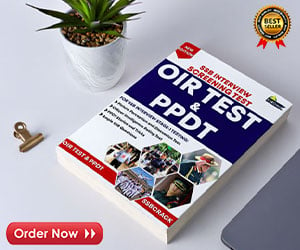 The Academy is no soft option to glitz and glamour. It is an austere institution imparting rigorous training in leadership, self discipline and the art of war. The hallowed portals of this great institution boast of having bred the majority of the officer cadre of today"s Indian Army.
Indian Military Academy Brief History
Founded in 1932 to fulfill the growing need for Indianisation, the IMA has grown from its first Course of 40 GCs to a planned capacity of 1200 GCs. Its professional fame places it alongside the finest, military training institutions of the world. The outstanding records of its alumni on battlefields around the world bear testimony to its fame as a cradle for future military leaders of the country.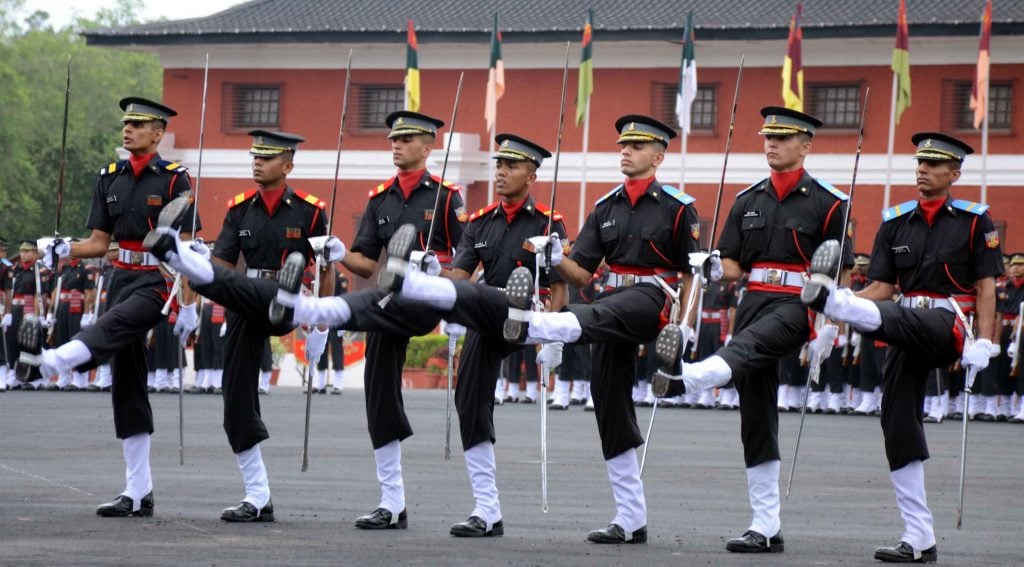 One of the interesting features in the development of IMA is its expansion in January 1949 into Armed Forces Academy with an addition of Joint Services Wing at Clement Town, Dehradun, where Cadets of Army, Navy and Air Force were trained. On 1st January, 1950, the Armed Forces Academy in Dehradun was renamed as National Defence Academy.
In 1954, the Joint Services Wing of the National Defence Academy moved from Dehradun to Khadakvasla, Pune and Military Wing, which stayed back in Dehradun was renamed as Military College. In 1960, the Military College was given back its original name "Indian Military Academy".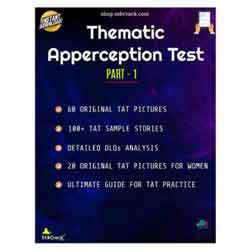 Indian Military Academy Aim of Training
The training at IMA is aimed at the optimum development of intellectual, moral and physical qualities essential for leadership in the profession of arms. Training at the IMA inculcates those qualities of mind and heart, patriotism, character, dynamism, initiative and understanding that are the very basis of leadership in war as well as in peace.
Indian Military Academy Organisation and Layout
The Commandant of IMA is a Lieutenant General and Deputy Commandant & Chief Instructor of the rank of Major General. IMA is broadly organised with a Headquarter, Instructional Teams, Training Battalions and Army Cadet College Wing.
The Headquarter consists of General Staff Branch, Administrative Branch and the Adjutant"s Branch. These are headed by Brigadiers except for the Adjutant Branch headed by Lieutenant Colonel/Major. The Instructors Teams are subdivided into the Service Training Team and Academic Department headed by Brigadiers respectively.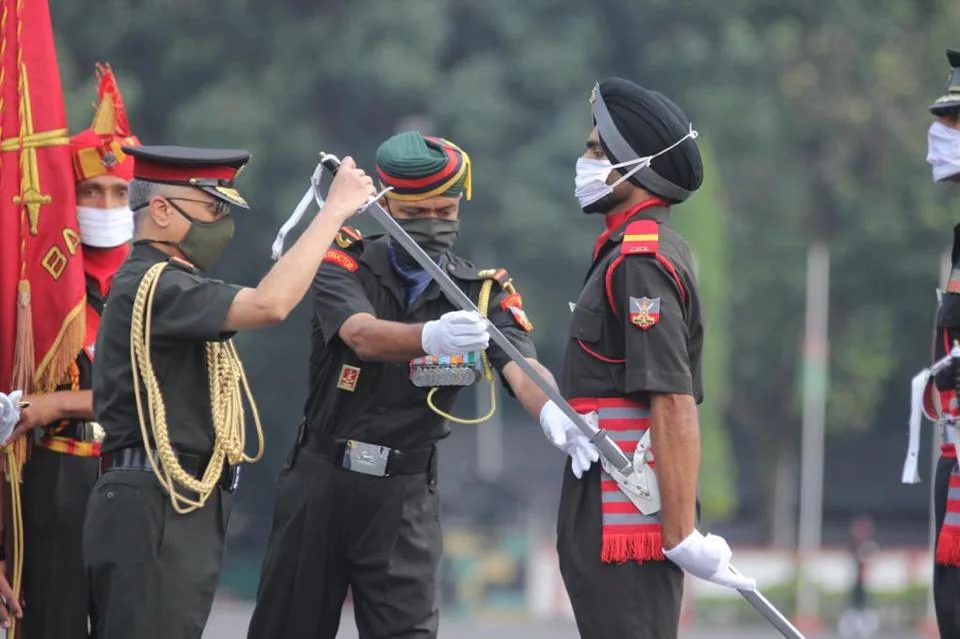 There are four training Battalions viz, Bhagat, Cariappa, Thimayya and Manekshaw commanded by Colonels and assisted by Majors and Captains who are the Company and Platoon Commanders. Battalions are named after the Ex-Chiefs of the Army Staff except for Bhagat Bn which is named after Lieutenant General PS Bhagat, VC – the first officer to be awarded with Victoria Cross and also was the Commandant of IMA. The Battalions are organized into four Companies each which are further subdivided into three platoons each.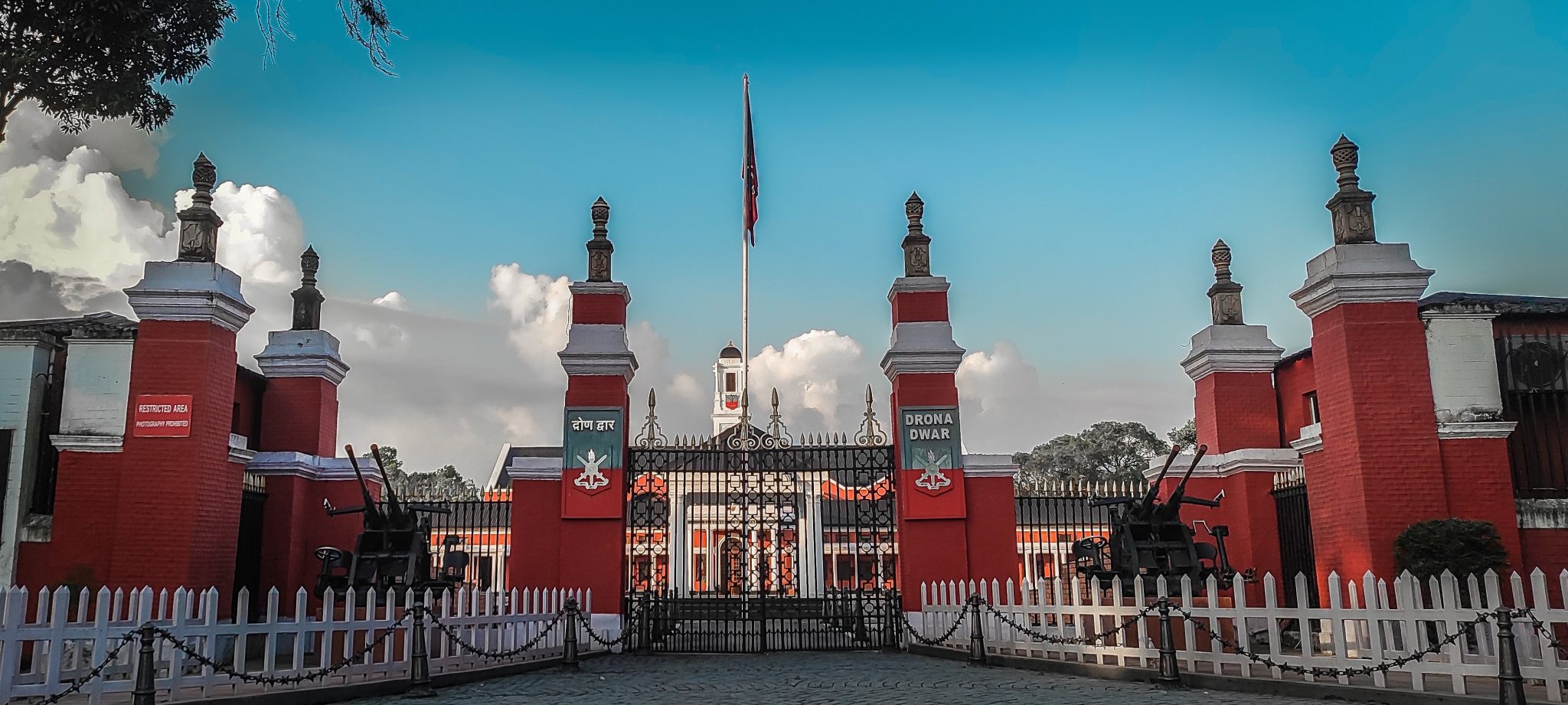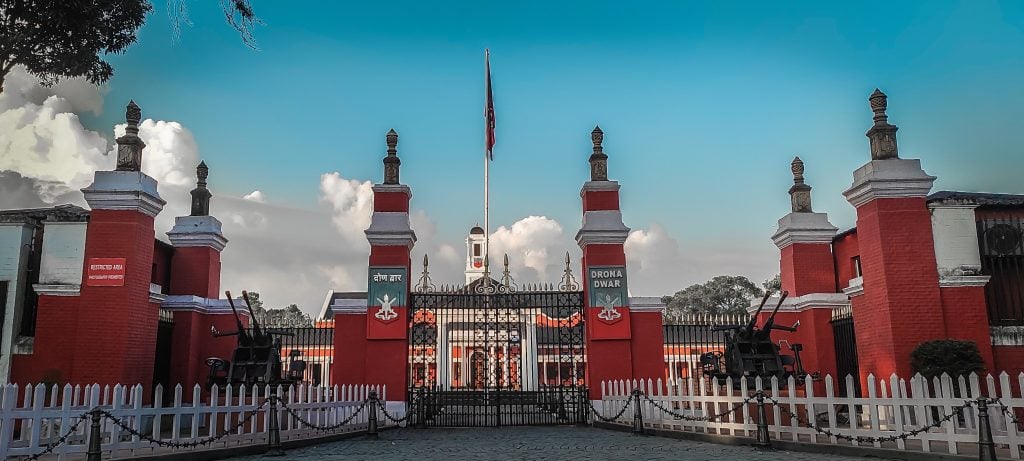 The Army Cadet College Wing headed by a Brigadier is the fifth Battalion of IMA located in Tons Campus. It consists of three Companies with three platoons each and an Academic Department headed by a Principal. The latter is organisation into various departments under the Humanities and Science Streams and each department is being headed by a Professor / Associate Professor.
How to Join Indian Military Academy Dehradun in 2022 – 2023
CDS Entry: Look for CDS 1 2022, CDS 2 2022, CDS 1 2023, and CDS 2 2023 notification published by UPSC twice every year. You can check all CDS Exam Notifications here.
NDA Entry: Look for NDA 1 2022, NDA 2 2022, NDA 1 2023, and NDA 2 2023 notification published by UPSC twice every year. You can check all NDA Exam Notifications here.
TGC Entry: Look for TGC 136, TGC 137, TGC 138, and TGC 140 Notifications published by the Indian Army's official website. You can find all TGC Notifications here.