Lakshyaraj Singh has cleared the NDA 2 2021 SSB interview with flying colors and now looking forward to joining the prestigious National Defence Academy. He scored 374 marks in his written exam and 442 marks in his NDA SSB interview. In an interview with SSBCrackExams, he shared his experiences during the preparation and also shared valuable tips for the NDA Aspirants.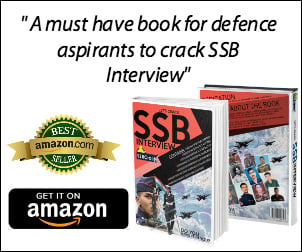 SSB Interview Experience of Lakshyaraj Singh
Hi I am Lakshyaraj Singh, I recently got recommended from 18 SSB Allahabad for National Defence Academy NDA 148 course in my 2nd attempt. My journey begin when I was 10 years old, I was in my village and watching T.V with my Grandfather and my cousins. We were watching. Border movie and when the movie finished on that day I have decided to join the Indian army.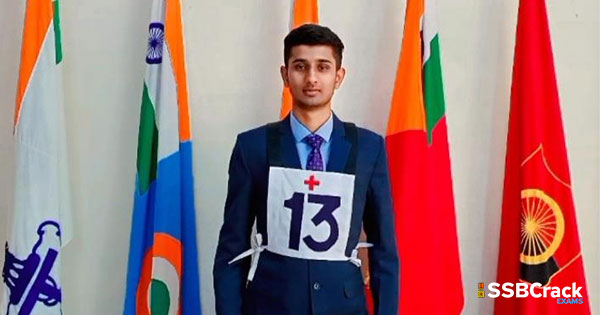 I appeared in NDA 147 course written exam in April 2021 and I failed that. Also got a conference out from 21 ssb Bhopal for TES 45. Back-to-back failures made me feel sad, but there was the belief that I had from my childhood that we are Rajput we don't give up, so I continued my preparation for the next NDA written exam, this time I took SSBCrackExams 3 months course for UPSC NDA written examination. I used this platform to clear the concept and learn the formulas of maths that are not in NCERT. Took all the classes of English helped me to score 155 out of 200 in English.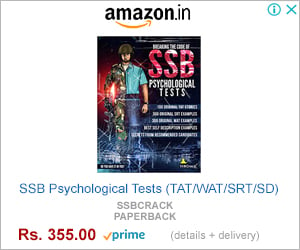 And after appearing in the exam on 14 November I was confident of clearing the paper this time so I started my preparation for SSB Interview. This time my main focus is on personality development, I participated in inter-college debates, and a journalism program, started workout at the gym, being more organised and productive in daily life.
Done introspection to find out my strengths and weaknesses. Also wrote a book and published it on Kindle Direct Publishing, started conducting and participating in group discussions, PPDT and
Lecturette with other students who are preparing for SSB. Also developed my knowledge of global politics from youtube and newspapers.
In last I would say if we do the following things :
Work hard in a systematic way
Develop Our personality
Nothing and no one can stop us from achieving our goal.
So keep working hard and plan each and every thing in life.
To crack the SSB Interview, You can join our SSB interview live classes batch and we recommend you to Enroll SSB INTERVIEW ONLINE COURSE. Trusted by thousands of defence aspirants.
Read more: