In compliance with the judgment of the Honourable Supreme Court, the UPSC released a notice allowing females to appear for the NDA 2 2021 exam.
All the eligibility criteria remain the same for the male candidates.
Health and physical standards, infrastructure for females at the National Defence Academy, strength intake, nature of training and medical standards were left to be decided by the Ministry of Defence.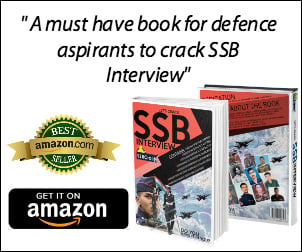 It was also specified that separate physical infrastructure and residential quarters with strict physical separation would be allotted to female candidates including separate bathroom cubicles, swimming, equitation, games, and sports facilities.
As per the female eligibility criteria stated in the NDA notification, the age limit, educational qualification, & marital status requirements for female candidates are the same as for male candidates.
A total of nineteen girls cracked the toughest UPSC Exam. Out of the nineteen girls, ten will be trained for the Army, six for the Air Force and the remaining three for the Navy.
At present, a total of eighteen squadrons exist at the National Defence Academy. A separate squadron for females, named "Sierra", was proposed but was soon scrapped.
It has now been decided that the females joining the academy will be merged into the existing squadrons. This will ensure better integration and less division amongst the cadets based on gender.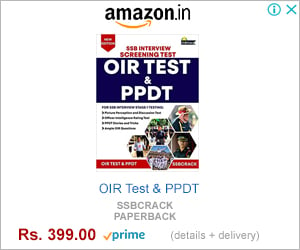 Their training and education will be the same. Further, the PT master and the drill master will receive training at OTA Chennai to learn how women are trained there.
A woman officer and a woman doctor will be available at the academy amongst various other facilities like separate enclosures, washrooms, rooms, etc.
The Sierra squadron will be operational in three years' time.
Merging females into all-male squadrons, giving training to PT and drills masters, deploying female officers and doctors and providing facilities for women, leads to gender sensitization.
Having a co-gender squadron leads to less gender-based discrimination and more team building.
With an increasing number of women wanting to give the NDA Exam, and with increased intake over the years, the Sierra squadron will soon be operational.
Once the initial gender bias and discrimination is weaned off, the Academy will become sensitized and there will be no cadet differentiating other cadets based on their gender.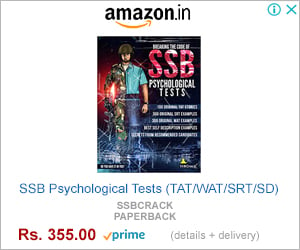 In conclusion, with the Supreme Courts decision to let women join the National Defence Academy, there have been thousands of women who can realize their dream. This is progress in the right direction.
Slowly but surely, change is being brought in the country's defence system. And allowing women join the National Defence Academy gives them an opportunity to prove they are just as capable as men.
I wish all women wanting to join the NDA good luck.
I hope this article was insightful.
Keep reading SSBCrackExams blog posts for more such articles!
To crack the SSB Interview, You can join our SSB interview live classes batch and we recommend you to Enroll SSB INTERVIEW ONLINE COURSE. Trusted by thousands of defence aspirants.
Also Read: