Birth: 25-3-1967 in Bangalore, Karnataka, India. Indian army officer (9 MLI), he personally led a commando team in a CI operation (29-30 July 2007) to neutralise Pak trained terrorists at the LOC, and while all eight militants were killed, his martyrdom was recognised with the Ashok Chakra (posthumous).
His wife Subhashini (m: 1993), is a Classical Dancer. She authored and published – Forever Forty (2011), and is the founder of Vasantharatna Foundation for Art, based in Bangalore. She has two daughters Rukmini (10) and Yeshodha (7) – age in 2007.
PIB release dated 23 January 2008:
Col Vasanth V of 9 Maratha Light Infantry laid down his life in a fire fight when he was personally leading an operation to flush out militants near Uri town in Jammu and Kashmir. He succumbed to his injuries before he reached the hospital. He is survived by his wife Subhashini, two daughters Rukmini and Yeshodha and parents Mr and Mrs Venugopal.
Col Vasanth went to school at many places in Karnataka as his father was working with the LIC. His schooling took him to Mangalore, Ooty, Udupi, Shimoga, Bangalore etc. He graduated from MES College, Bangalore. He was an ardent NCC Cadet and had also participated in a Republic Day parade at Delhi. He also visited Canada on exchange programme through the NCC.
Even as a youngster, he had expressed a desire to be in the army. Being a bright student, he had got selected to do an MBA in the prestigious IIM, but he chose to go to IMA, Dehradun as a Gentleman Cadet.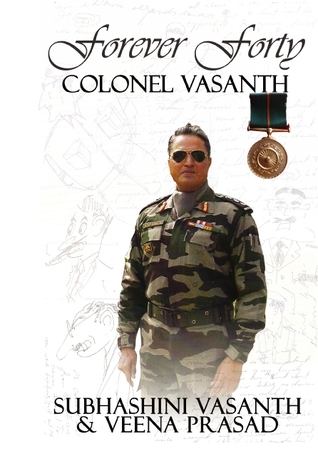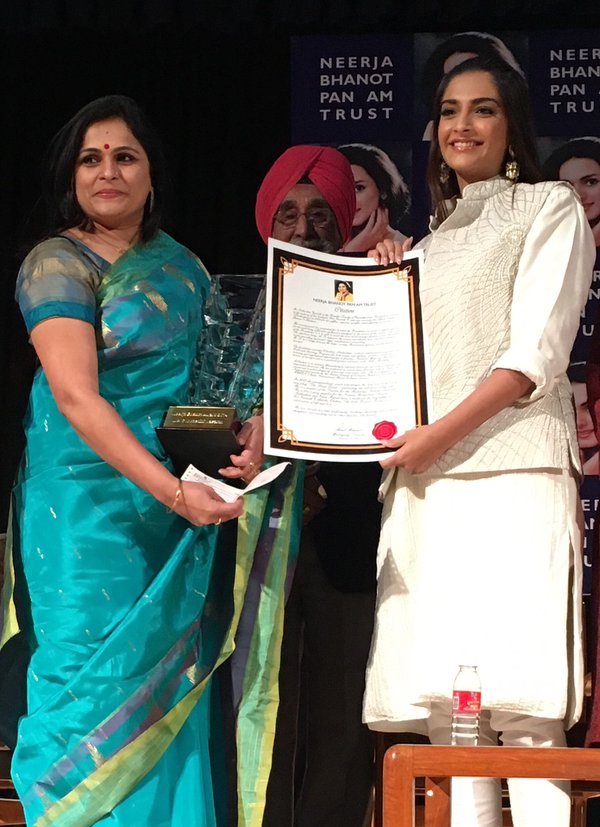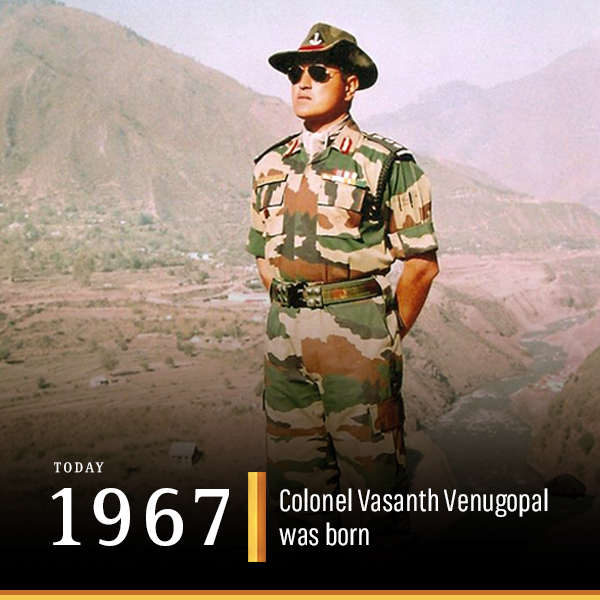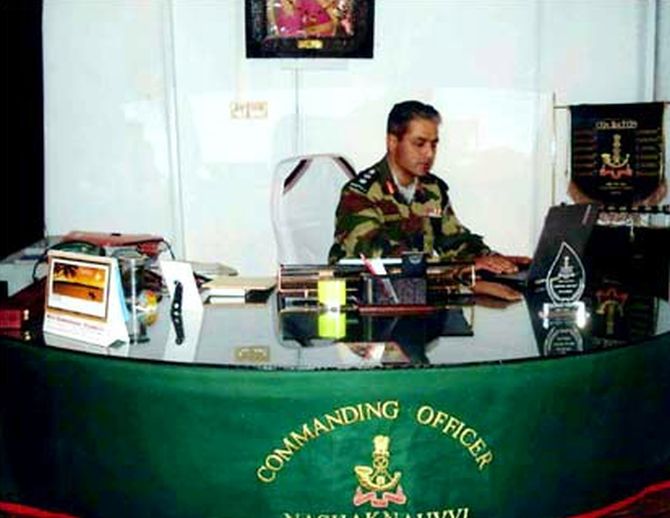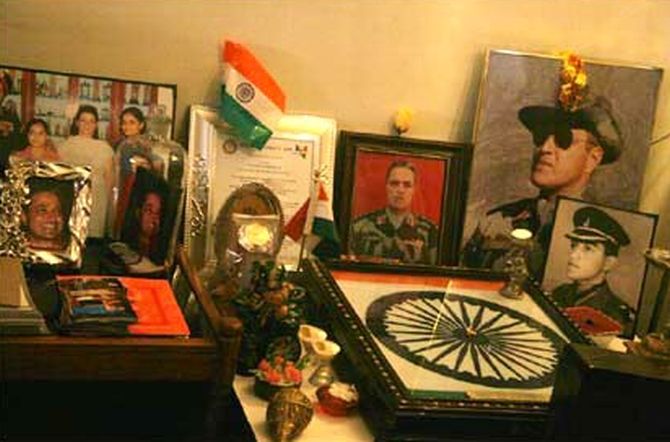 Col Vasanth – a true idealist and a man of peace – was proud to be an officer of the Indian Army till the very end. He was no armchair idealist. He read widely about military histories and strategy and would take great care to analyse the inscrutable choices that armies have made in history. He attended many seminars and talks, and listened with care to the many different voices of our nation. He was genuinely motivated by sacrifice. He was excited about commanding the 9 Maratha LI and thrilled that he would be joining them on the frontline. For Vasanth, his lifetime commitment was simple – his word and his honour. His personal life always came second.
In 1997, during a discussion with his wife, Subhashini, a Bharatnatyam dancer, Vasanth expressed that there are a lot of people speaking about the soldiers but not many who try to depict the life of the women in their lives. He felt that she should use her talent and her experiences to tell the story of the army wife. This gave the birth to The Silent Front, an organization dedicated to the widows of martyrs. Mrs Suhasini (original text) will receive the award bestowed on the gallant officer from the President.
Note – the CI Operation was on 29-30 July, when he was wounded and evacuated to a hospital where he martyred on 31 July.