Many candidates who have cleared the written exam of CDS 1 2017 will be facing the SSB interview soon for SSC (NT) 107 and SSCW (NT) 21. The SSB interview date and centre allotment list will be published soon by joinindianarmy.nic.in and candidates are required to act accordingly. But, today Indian Army has published an important notice for these candidates and this is must follow for candidates who are waiting for the SSB Interview date of SSC NT 107 and SSCW NT 21.
Candidates of SSC NT- 107 and SSCW (NT) – 21 who have qualified in CDSE (I) 2017 written exam conducted by UPSC are requested to register on www.joinindianarmy.nic.in . For details see pdf document attached.

CDS 1 2017 OTA SSB Interview Date [Will be updated soon]
Centre allotment list
SSB Allahabad
SSB Bangalore
SSB Bhopal
Allotment of Selection Centres and choice of SSB dates for candidates of SSC (NT)-107 and SSCW (NT)-21 will be available on online by first week of Sep 17.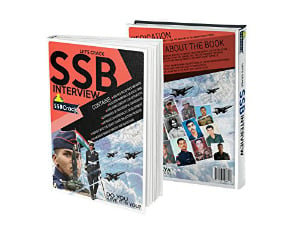 To crack SSB and AFSB Interview get "Let's Crack SSB Interview" Book from Flipkart. Trusted by thousands of defence aspirants
Also, Download Helpful eBooks: