Today I feel privileged to share my success story on SSBCRACK. I have been waiting for this moment from last five years and I am sure my story will boost all the defence aspirants especially repeaters.
I am Manmeet Singh and have done B.Tech in Electrical Engineering. I appeared for CDSE 2 2016 in October and got THE ssb call for OTA on 27th May in BHOPAL. This was my 7th attempt. Earlier, I was 3 times conferenced out and 3 times screened out. My journey started way back in 2012 i.e. when I got a call for NDA 129.This time I decided to put all that I can but doing so without coaching was not possible so I purchased CDR.N.K.NATRAJAN'S DVD COURSE which really helped me to achieve my dream. I watched it whenever I got time in the night or in the evening and all the three techniques are explained in an excellent manner.
This time, I emphasized more on GTO as I knew it is my weak point. I understood all the points that are explained in the video course and practically practiced GTO in Balnoi academy Jaipur as this time I did not want to take any chances.
27th MAY 2017
I reported outside platform No. 6 Bhopal at 14:00 Hrs. and we were 53 candidates. After reaching the candidates line our documentation took place. I was allotted with chest No. 40. Later we had dinner. I made new friends and everyone was excited for tomorrow's screening test.
28th MAY 2017
In the screening test there are two tests i.e. OIR and PP&DT. In OIR we were given two test booklets of 50 questions each I attempted almost about 97questions. In PPDT we were shown picture with 4 people sitting on elephant's back with rifle. I made a story on tiger rescue. After a gap of 15 minutes our discussion test took place and total of 30 students were screened in. I was allotted with chest no. 27. We all were very happy for making in to stage two.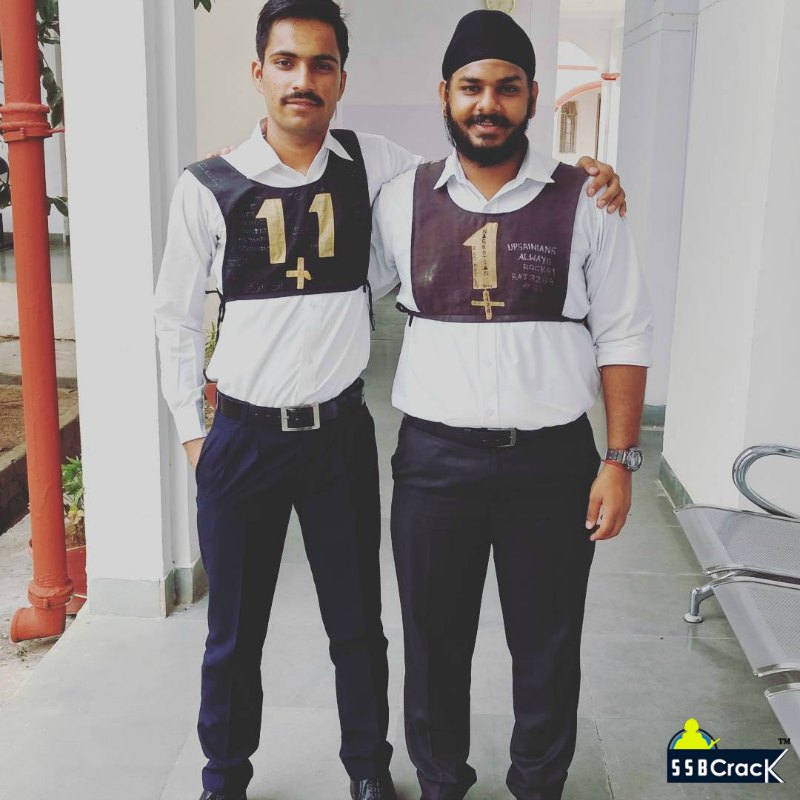 29th MAY 2017
All of us were ready to face psychology test. This was the first time I was happy with my psych test . I did all TAT and WAT but did only 44 SRT which could be have been improved. I prepared my SDT in advance. I was happy with my overall performance of psych this time. After this some of us were interviewed. My interview was scheduled on the next day so we went out to Van Vihar and enjoyed.
30th May 2017
As it was GTO-1 every one of us was pretty excited to perform on ground. It started with GD we selected to speak on "why north east states are not developed. Is it because of a geographical drawback, Ignorance of Govt.? Or foreign aggression" I spoke 5-6 times and gave valid points. Next GD was on triple talaq, I again spoke about 5 times and made points with facts. After that, we were given GPE. I wrote my plan utilizing the resources and time calculation. In GPE again, I was able to give valid points we didn't reach to a common plan. In PGT it was first time that I was happy with my performance since I practiced GTO. A lot of ideas were coming to my mind quickly and with the team we all executed it .In GOR we all supported each other and enjoyed it. Last task was LECTURETTE I spoke on youth and literacy.
After this I was called for the interview. This time I was calm and composed and diverted my mind from excessive thinking. No 27 was flashed on screen and I entered to the IO room. He straight away asked me about what had happened in previous attempts I. I told the answer honestly. Then he asked me about my family, why am I not doing job , about Major Leetul Gogoi, Baba Ram Rahim(MSG) as I hail from Sirsa (Haryana) and also asked me two reasons why should I be selected and two reasons why I should not be. My interview lasted for 25 minutes and I was very happy with my responses this time.
31th MAY 2017
GTO-2 started off with individual obstacles. I did 7 only as I had hurt my leg. Then we were given command task I was called out in last. I did it from 1 side but stuck in 2nd approach. I was little unhappy with my performance on day 4
1st JUNE 2017
Conference day is always very anxious day. I had my fingers crossed and prayed to get success this time.in my conference, IO sir asked me how was my performance this time and I answered honestly. Second question was any suggestions to which I said everything is good here in my opinion.
Later results were announced when mam called out chest no 27. I was very happy but for the whole day I felt like I am in dream . I thanked my parents to have faith in me
Now I am reducing my weight as I get TR for it but it is not a big issue I am happy and excited to join OTA with my other friends.
Jai Hind!!
MY PERSONAL SUGGESTION ON TOOLS TO CRACK THE SSB INTERVIEW
ONLINE SKYPE MOCK INTERVIEW BY DR. CDR. NATARAJAN (Contact – scholarbuzz@outlook.com)
PSYCHOLOGICAL TEST ASSESSMENT BY DR. CDR. NK NATARAJAN (Contact – scholarbuzz@outlook.com)
The above resources are more than enough to crack the SSB Interview.