Picture Perception and Discussion Test, commonly known as PPDT, is the test conducted on the first day of the SSB selection procedure along with OIR (Officers Intelligence Rate) test. They are very important as they decide whether you would continue with your SSB Interview for the next 4-5 days or would be eliminated on the first day itself.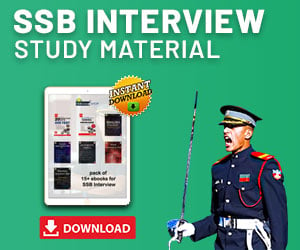 Screening Test Day 1 of SSB Interview
In PPDT, you are shown a hazy and somewhat blurred picture and have to write a story relevant to the picture. You have to remain focused as the picture is hazy and is shown for a very short duration ( about thirty seconds). After that you would get one minute to write down few details which would be followed by about four minutes to write the story which should be around 70 to 90 words.
In the first one minute, mark out the characters and the hero/heroine of your story along with their approximate age and their mood ( happy, sad or neutral). There is a small box provided for doing this. You also have to write the action of your story. This is similar to the gist of the story. After that you have to write a story which should be relevant to the picture shown.
After this, you would be asked to narrate your story in front of your group mates and the GTO. This would be followed by a discussion to select a common story in the group and one person would be elected by the group to narrate that story (usually around 5 minutes are provided for this task).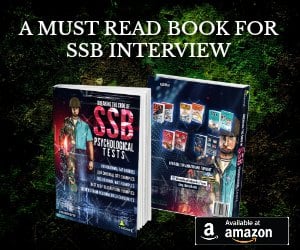 Screening Test Day 1 Tips:
Always remain focused and try to see exactly what that picture is really showing. Also this will help you to keep the picture in mind when writing your story. As you see the picture and the characters, try to make an outline about your story in your mind.
While perceiving the characters try not to mark more than 2 to 3 characters which should include the hero of the story. Even if they show a mob, only mark three to four characters that look more appealing to you. You have to write their approximate age and their gender (i.e. male or female) and about their present mood (i.e. happy, sad or neutral). Mark their age and mood according to the story whose outline should be in your mind.
Make your own original story relevant to the picture and do not repeat any story that you have read earlier and bear no relevance to the picture frame shown. The basic format should be: a problem arises, the hero solves that problem, hero feels happy about him solving the problem. Don't forget the last step, it may seem unnecessary but in fact is very important.
While writing the action of your story, use good vocabulary and be up to the point
While narrating your story start like "Friends, in the picture frame that was shown, I perceived….."
After the narration the group has to arrive at a common story. Be brave to put your points, but don't be rude and always wear a smile. It is not necessary that the person, who says the group story always gets screened in, so don't be desperate to say the group story but if you are selected for it never back out.
You will get the results of your PPDT and OIR after a few hours. Those who will get selected will remain back for further processes.
Also Read