The Test comprises of Intelligent Test (O.I.R) and Picture Perception & Discussion Test (P.P.D.T.). The tests are aimed to find out the analyzing ability of the candidate to gauge their inner mind potential.
O.I.R – Officers Intelligence Rating Test
P.P.D.T — Picture Perception & Discussion Test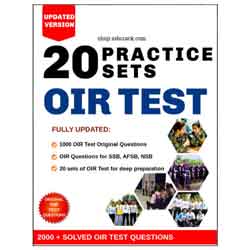 Importance of O.I.R & P.P.D.T
Most of the candidates are not aware of the both part of Screening or Phase I Testing importance. First of all, candidates must know how these tests help them to clear Phase-I.
So we are discussing the first O.I.R: The marks obtained in this test is mostly used to make the overall merit at the national level after a recommendation in Phase-II Testing and clearing the Medicals.
How to Clear Day 1 Screening Test in SSB Interview
But the P.P.D.T: is the most important part of Phase-I Testing because candidates' selection for Phase-II Testing is full depended on it only. Your performance in this test decides whether you will stay for another 4 days or not. P.P.D.T has two parts such as:
Picture Perception and
Discussion Test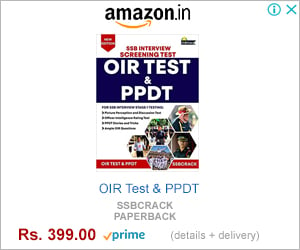 Terms in Picture Perception:
Candidates have to write a story within 5 minutes and 30 seconds through a hazy picture how to divide this time we mention below:

30 sec for watching pictures only.
1 min for writing some particulars in the available box in the answer sheet, it includes No. of Characters, their Age, Sex & Mood, and candidates also mention what's going on in the picture in the Action.
After that 4 min for writing the Story. It has some important terms such as Age, Sex, Character, Mood, Past (What he did), Present (What's going on), and Future (What will he do).

When candidates write the story then they must have to show any of the OLQs by their central character or hero.
Try to give the name of the central character is on your friends only because it is rememberable during the narration of the story in the next part.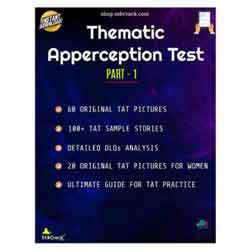 Tips in Discussion Test:
Narrate your story confidently with a good clear voice because the first impression is the last impression and nobody can stop you for 1 min (except assessors).
Never look at the officials while the narration of the story or while engaging in the discussion.
Listen to the speaker don't look anyway.
Keep proper body language as per the Group Discussion because this shows your confidence.
Try to talk at least 2 times then definitely you have a chance for selection. It is not necessary to talk all time.
Give your ideas & views only don't argue with others.
Keep patient listen, be cool and maintain proper body language.
Help the weak members to talk.
In the end, keep smiling and walk with your head held high & upraised chest. This shows that you are confident in your participation.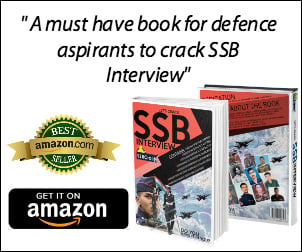 Hope this post will help you to understand the basics of the Day I Screening test and how you can successfully clear the screening test. If you have any more suggestions and tips on the day one screening test of the SSB interview, do write your comments in the box below.
Also Read: