On the first day of your SSB, Candidates have to clear the stage 1 testing so as to proceed to the next stage. Stage 1 of SSB contains two tests namely OIR which is the officer's intelligence rating and secondly PPDT which is a picture perception and discussion test.
The OIR test in the SSB contains verbal and non-verbal questions and generally, candidates are given time around 25-30 mins to solve each.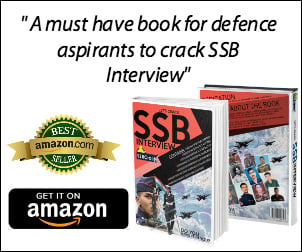 In PPDT, the candidate shown a picture and after perceiving the picture for 30 seconds the candidates have to write a story around the picture within 4 mins and once they are completed with writing the picture, they are taken to a discussion hall where a candidate firstly narrate his/her story and once the narration of the last candidate is finished the group discussion is started. On the basis of the performance of a candidate, they are selected for the second stage that is they are screened in.
For the best results and to get screened in prepare from SSBCrackExams OIR and SSB Interview Online Course to get an idea of original questions. Practice sample questions daily to improve your speed.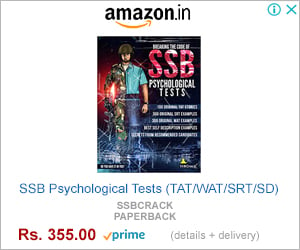 Below Are The Top 5 Tips To Crack SSB Screening Test:
1. Practice the OIR test series and improve your verbal and non-verbal reasoning. Do check out the OIR test sets, booklet, and video lectures from SSBCrackExams, and you can also attend daily live classes and get the peer to peer guidance from the recommended tutors.
2. Write a logical and feasible story. Your story should revolve around the picture only and don't bring a character from outside the picture. If there is no character, then only you should bring an extra character.
3. Keep the time in mind and increase and writing speed. Try to complete your story within the time limit and in good handwriting.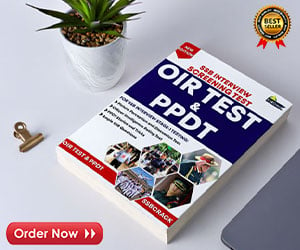 4. Narration is crucial. This is the only part where you have been given the chance to speak freely and convey your ideas. If you were not able to complete your story writing, this is your shot. Complete the story of yours with full confidence and without stammering.
5. Try to at least give 2-3 valid points in the GD. You will experience a fish market over there and you'll not get the chance to speak, but you are there to become an officer, crave out the chance for yourself. Be loud and clear while discussing so that the accessors are able to hear you.
If you are preparing for defence examinations, SSBCrackExams is providing a number of courses on written exams as well on SSB. Enroll in the courses and boost up your preparation.
Hope this article helps. Jai Hind.