Iran and six major world powers- China, France, Russia, UK, US and Germany have reached a nuclear deal on 14th of July, 2015, capping more than a decade of on-off negotiations with an agreement that could potentially transform the Middle-East, and which Israel called an "Historic Surrender". In this article, I'm going to write about the Iran's nuclear deal and how will it affect India and Indo-Iranian partnership, which could be helpful during lecturette, in GK, Interview and current affairs.
The landmark nuclear deal between Iran and major world powers has enabled Tehran to restore normal trade with many countries. But before the deal was reached, and despite crippling sanctions, India was among a handful of countries doing billions of dollars of trade with Iran.
Under the deal, sanctions imposed by the US, EU and UN would be lifted in return for Iran agreeing long-term curbs on a nuclear programme that the west has suspected was aiming at creating a nuclear bomb. The lifting of sanctions will have a significant implications for New Delhi, which hopes to reinvigorate its economic and strategic developments with Tehran apart from having reduced oil prices in the international market.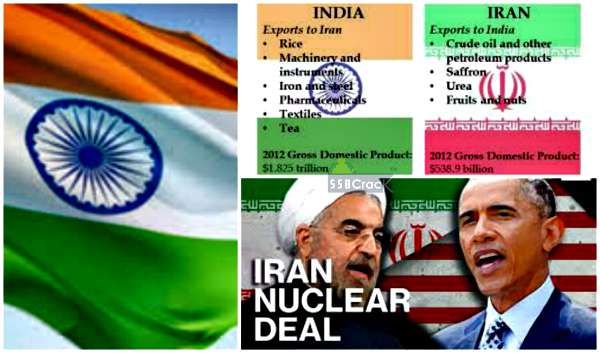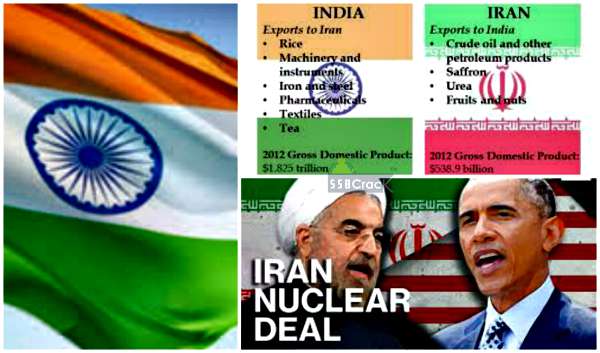 The International Atomic Energy Agency (IAEA) will inspect Iran's Uranium mines regularly and will have an unrestricted access to Iran's nuclear reactor designs, details and other information. If the nuclear deal fails, the sanctions on Iran will be reimposed with greater effect. The nuclear deal also imposes threat on mid-eastern countries as it's oil market will have a greater competition with their's.
For Iran, the end of sanctions could bring a rapid economic boom by lifting restrictions that have drastically cut its oil exports and hurt its imports. The prospect of the deal has already helped push down the global oil prices because of the possibility that Iranian supply could return to the market. 
How will the deal affect India?
India's finances will improve because of possible drop in oil prices; while the rupee may become less volatile even as the US Federal Reserve gears up to tighten monetary policy.
Indian exporters will have to compete with Eastern European manufacturers who produce low-end products like spanners, hand tools and auto parts. Since the value of Euro has depreciated in the last few years, majorly due to Greek's debt crisis, India will be facing stiff competition from European manufacturers.
Many of the big Indian pharmaceutical and textile businesses were reluctant to deal with Iran because they were afraid of the sanctions. Now, they can deal with Iran freely and invest there. So, it will be a big boost for Indian exports creating new opportunities.
In the absence of land route through Pakistan to Central Asia, a road and rail network via Chabahar port in southern Iran is important for India. It will open up a trade route to Central Asia and Afghanistan. The port will help India to send goods through road and rail networks to those countries. India didn't have this kind of access in the past. This will enhance the strategic partnership of India and Iran.
Iran is a big buyer of basmati rice, soymeal, sugar, barley and meat. Under sanctions, Iran paid a premium of upto 20% over the global prices to buy them from India. Indian food companies like McLeod Russel and Kohinoor Foods, that have businees in Iran, gained due to the sanctions.
The deal increases imports by removing the EU's restrictions on insurance for Iranian shipments. These restrictions had left refineries that processed Iranian oil without insurance cover and resulted in India's imports falling below the level permitted by sanctions.
Iran and India set up a bartering system whereby India would purchase Iranian oil with rupees and Iran would use these rupees to purchase goods from India. This provided a much-needed boost for Indian trade, increasing exports of basmati and soymeal significantly. The easing of sanctions could certainly derail this barter system and India could lose business to international competitors.
As the international demand for Iranian oil rises, there will be less incentive for Iran to continue the oil-for-rupee agreement with India and favour countries who are willing to pay in US Dollars. Given the high rate of inflation in India and the low value of Indian rupee, the deal could benefit India by allowing it to import more oil at reduced rates.
I hope this article will help boost your GK and make things clear on the Iran Nuclear Deal. #SSBCrack