India and China share a long history and are nations with well-coordinated relations. Their wide relations and cooperation's have made peace and harmony on both sides. But there are many sectors and fields where both the nations are tracking each other. India has registered its name in the race for the tag of being a superpower and emerging as a developed nation. Well, if we watch around our neighbors, China and Pakistan are the competitors of India and China is progressing rapidly in several fields. But there are some fields, where India leads ahead of China.
Recently, a report revealed that India is lagging behind China in the race of energy markers. The report says that China has five times more energy capacity as compared to India and every household in China has access to electricity, whereas in India it is just 56%. About 25% of Chinese household use biogas for cooking while 85% of India's rural population use biogas.
In the same way, when it comes to the emission, China holds the score of one-fourth of the emission while India counts just 6% of total emission, which is one-fourth forth to that of China's emission. Because of this, China has committed that it will generate 20% of its energy from renewable resources and will reduce about 60% of carbon dioxide level by 2030. Well, India's attempt to match up with China on INDC is said to be a setback for India's economy. But sources revealed that ministries have opposed the statement.
China is going through economic slowdown and according to the sources, India will get benefit of it. Recently, stock crash in China indicates the situation of crisis and will boost investment in India with more pace of economic strengthening in India's economy. Experts are judging this situation as in India's favor.
Some other comparisons also judges the performance of both the nations in economic and defense fields.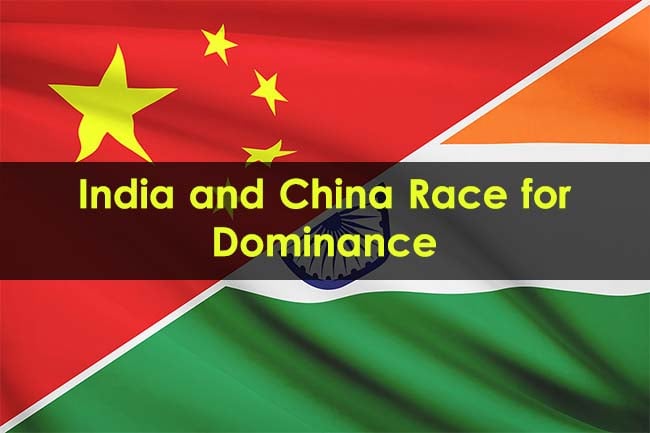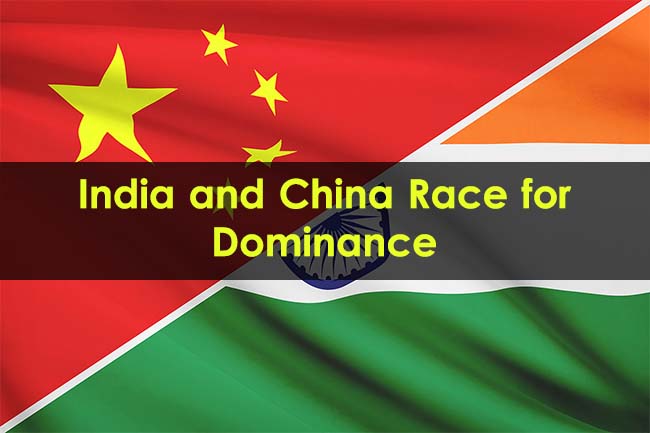 In the race of holding nuclear weapons, China is ahead of India and even Pakistan is ahead of India. China has more than 200 nuclear weapons and Pakistan has 110-120 nuclear weapons. Well, some more stats states the main comparison among the countries. China gives more share of GDP for military as compared to India.
Some issues of non-agreement are present between both the nation. Like China's intrusions in India, China's string of pearls project, China's help to Pakistan in military establishment and many more are there, which makes the relation a bit sour. Recently China has termed India's step of oil exploration in south China sea as illegal.
Competition is the law of nature and it makes the progress. India and China have the potential to be on the top of the list. But it's not good to leave a field and focus on another for showing the dominance or development.  One should focus on the sector which is necessary for it and its people. China and India are almost closer in all fields and India's act east policy. Emphasizing on development is better for India by analyzing the need, not the comparison.