A huge leak of documents called the 'Panama Papers' brought to light how the rich and powerful hide their wealth using tax havens. The files were leaked from one of the world's most secretive companies called Mossack Fonseca, a Panamanian law firm.
The documents, known as the Panama Papers, did not spare anyone from international politicians to business leaders and celebrities. While many of the figures named in the leak have denied the reports, the leak has raised questions about corruption in the global financial system.
This hot topic makes its chance to the current AFSB GD topics. So, here's what to know about it:
What are Panama Papers?
The Panama Papers are 11.5 million documents or 2.6 terabytes of digital data in various forms which are provided more than a year ago by an unnamed source to a German newspaper, Süddeutsche Zeitung. They were taken from the files of the Panamanian law firm Mossack Fonseca, described as the fourth-largest offshore law firm in the world. The files show how Mossack Fonseca clients were able to launder money, dodge sanctions and avoid tax.
These records reveal a list of individuals who have paid the firm and brought the benefits of the secretive, lax regulatory system in which it operates to set up offshore entities in tax havens around the world.
Why did it made headlines?
It is the biggest leak in history, making data released by the Wikileaks organisation in 2010 tiny in front of it.
The articles brought to light nearly 2,15,000 offshore shell companies and 14,153 clients who were tied to Mossack Fonseca. The information in the documents dates back to 1977 and goes up to December last year. Emails make up the largest type of document leaked, but images of contracts and passports were also released.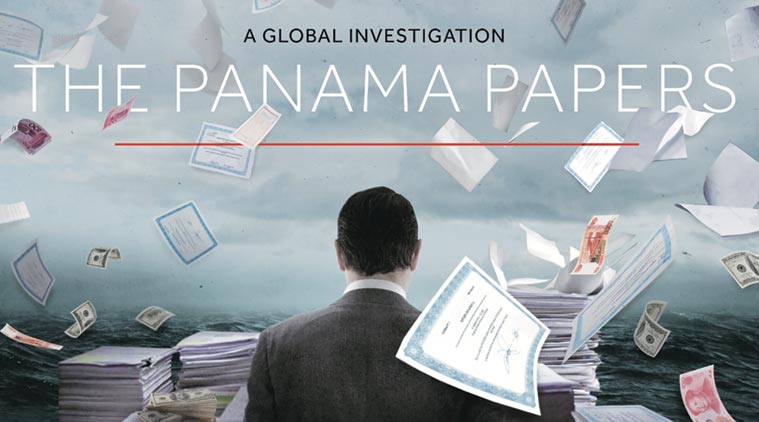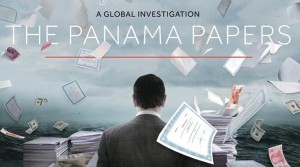 What are Shell Companies?
Shell companies have the outward appearance of being legitimate businesses but are just empty shells. They do nothing but manage money, while hiding who owns it. Some of the main allegations centre on the creation of these Shell companies.
How did the news spread to the world?
Süddeutsche Zeitung shared the data with the International Consortium of Investigative Journalists, a non-profit organization, along with reporters from over 100 news agencies around the world which are expected to publish more articles based on the Panama Papers in the coming days.
Accusations Made by the Papers?
12 current or former heads of state and government in the data, including dictators accused of looting their own countries and more than 60 relatives and associates of heads of state and other politicians were linked to the use of tax havens to shield vast wealth.
Some of the include the President of Argentina, Mauricio Macri; President of Ukraine, Petro O. Poroshenko; The then Prime Minister of Iceland, Mr. Gunnlaugsson; Prime Minister of Pakistan, Nawaz Sharif; King Salman of Saudi Arabia; the former emir of Qatar, Hamad bin Khalifa al-Thani, and its former prime minister; the president of FIFA, Gianni Infantino; Hamad bin Jassim bin Jaber al-Thani; and the Argentine soccer star Lionel Messi.
Who are the Indians involved?
Over 500 Indians figure on the firm's list of offshore companies, foundations and trusts. There are also 234 Indian passports revealed.
It includes Mumbai gang-lord late Iqbal Mirchi, film stars Amitabh Bachchan and Aishwarya Rai Bachchan, corporates including DLF owner K P Singh and nine members of his family, the promoters of Apollo Tyres and Indiabulls, Gautam Adani's elder brother Vinod Adani, Shishir Bajoria from West Bengal and Anurag Kejriwal, the former chief of the Delhi unit of Loksatta Party, and the list goes on.
How much money is there in offshore tax havens?
An estimated total of at least $7.6 trillion is stored escaping the taxes. That's upward of 8 percent of the entire world's financial wealth, and growing. The offshore wealth has surged about 25 percent over the past five years much of which reflects "new money" from China and other developing nations whose citizens to an extent have legitimate fears about political stability and the rule of law.
To crack  SSB interview,  recommend you to get "Let's Crack SSB Interview" book from Amazon.
Do the Panama Papers show evidence of any crimes?
It is not clear. Several countries began investigations into the leaked data on Monday the 4th April, including the United States, France, Germany, Australia, Austria, Sweden and the Netherlands.
Holding money in an offshore company is generally not illegal, although such financial arrangements can be used in illegal ways for example, to facilitate tax evasion or money laundering.
What has Mossack Fonseca said about the leak?
The Panamanian law firm defended its practices and appeared to threaten the news agency with legal action. The firm said that it was legal and common for companies to establish commercial entities in different jurisdictions for a variety of legitimate reasons and maintained that it had always complied with international protocols to the best of its ability to ensure that companies it incorporated were not being used for illegal or illicit purposes.
But it said the news agency had obtained unauthorized access to proprietary documents and information taken from our company and also said that using information/documentation unlawfully obtained is a crime and that they will not hesitate to pursue all available criminal and civil remedies.
So, the real question is, should people be allowed by law to involve in such cases as by the Panamanian law? Or should there be a law firm like Mossack Fonseca at the first place creating safe havens for tax evaders?
To crack  SSB interview,  recommend you to get "Let's Crack SSB Interview" book from Amazon.