NDA exam is just a few days away and many aspirants, who have cleared 12th this year or appearing in 12th are waiting and targeting it eagerly. Well, the level of perpetration of candidates will be high and candidates have surely given their best. Now, the most critical time is the time before the exam, when the candidates are confused about what to do and what to avoid. At that instant, you need to act smartly and be specific in your actions and finalize your preparations. Below are some point that will help the aspirants to make a final move.
Current Affairs In A Nutshell – The candidates must go through the current affairs and have a quick sight over it. Current affairs have a significant part in G.S. part. The candidate should go through the current affairs of last 4-5 months and try to read them with concentration.
Overview of G.S. – The subjects that you had in your 12th class is known to you to a significant level. But try to go through other subjects to wide up your knowledge level. The entire G.A. can be covered effectively by giving best in English and attempting questions related to your subjects. But sometimes, some basic questions were asked from other subjects which can be the gaining points for us.
Mathematical Formulas And Relative Derivations – Practicing mathematical problems at the last moment is not a good idea. Rather re-memorizing the basic formulas and tips can escalate your marks. Maths is always perceived as the hurdle for the candidates, especially for those who don't have maths in 12th. They need extra effort to manage this part of the exam.
Practice Sample Papers And Previous Year Papers – At Last, going through the previous year's papers, especially the English section of G.A. and mathematics paper. These should be attempted to check the level of exam and measure time with your speed of attempting. These papers also give the outline of the type of questions and the basic way to handle those questions.
Now moving to some of the short tips that will help you in maintaining your performance are given below.
Easy tips
Don't mark the questions on which you have doubts, negative marking can take your marks down
Make sure you calculate correctly in Maths to save time
Try to score more in English and questions in G.S. related to your 12th subjects
Read the statements in G.S. with concentration to avoid misunderstanding
Basic instructions for NDA examination
Bring a ball point black pen for marking on OMR sheet
Bring your Admit card
Report before 9:30 AM at your mentioned Examination Center
Don't carry electronic items with you in the examination hall
Take another pen or pencil with you for maths calculations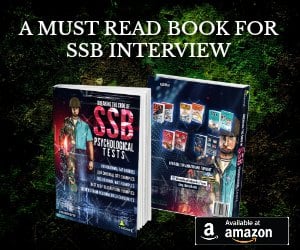 Conclusion – NDA is the opportunity for young candidates having the fresh zeal to join the Armed Forces. The opportunity must be used smartly to get the entry into the forces. Following the above tips can help the candidates in moving ahead confidently and specifically toward their aim and managing last minute confusions.