A total of 409 gentlemen cadets, including those from abroad, completed the Passing out Parade on Saturday at the Indian Military Academy before being commissioned into the armies of their respective countries after completing the autumn training course.
The gentlemen cadets had been in the IMA for around one and a half year. Seventy-eight cadets from Maldives, Tajikistan, Kazakhstan, Afghanistan, Bhutan, Nepal and Sri Lanka also graduated from the IMA.
Early in the morning, the gentleman cadets assembled in the drill square of the Chetwode Building where they conducted the march past to the military tunes of "Colonel Bogey" and "Sare jahan se achha'. The parade was reviewed by Bangladesh army chief General Abu Belal Muhammad Shafiul Huq.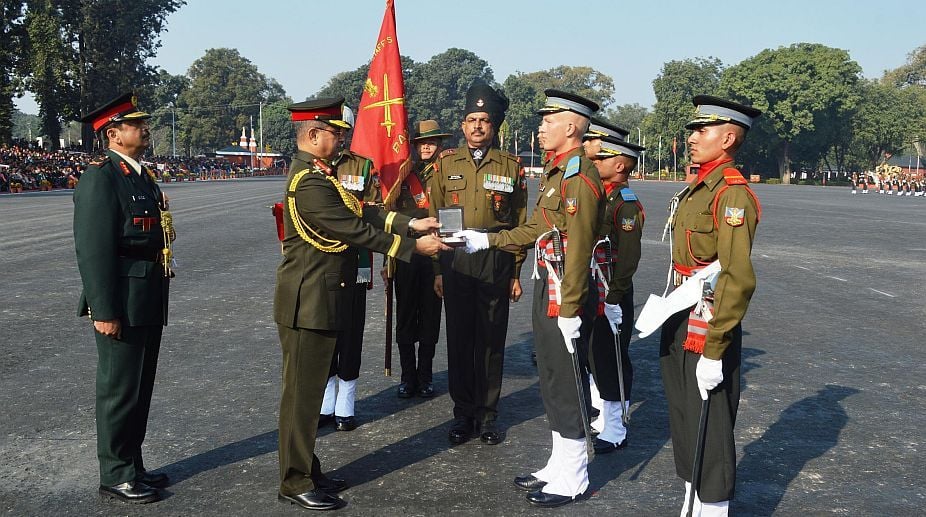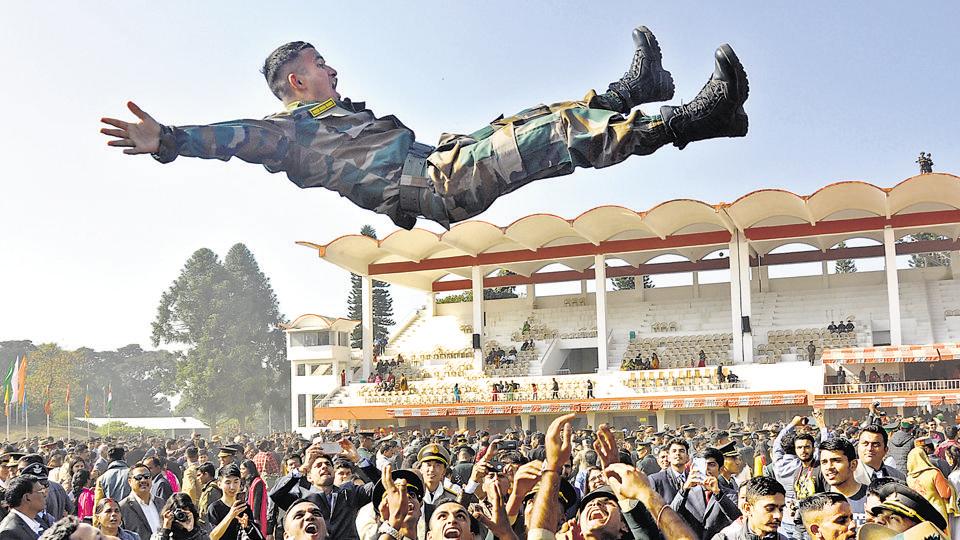 The Chief of Army staff Banner was handed over to the Nowshera company for being overall first among 16 companies. The coveted sword of honour went to Chandrakant Acharya, who also won the Gold medal bestowed to the cadet standing first in Order of Merit. The silver medal went to Amarpreet Singh Dhatt.
The Silver medal for the gentleman cadet standing first in order of merit in the Technical Graduate Course was given to Barnna Yadagiri. Alexandar Simonaitis from Kazakhstan was awarded the Silver medal for standing first in order of merit among foreign gentleman cadets.
Subedar Major (Honorary Captain) Darbara Singh witnessed the parade as a special invitee. Darbara Singh is a legend to many officers for whom he has been the disciplinarian instructor at the National Defense Aacademy, Pune.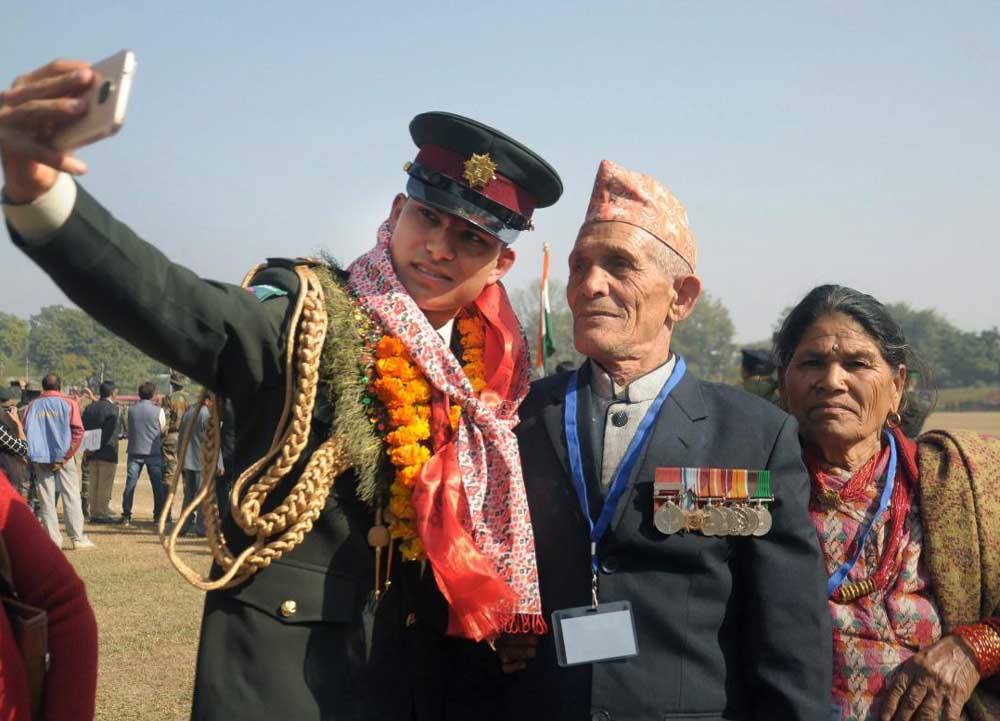 After the Pipping Ceremony held at the Somnath stadium in the south campus, IMA commandant Lt Gen SK Jha urged the newly commissioned officers to set high goals in life and not to be deterred by obstacles. "Sky is the limit for you," he said, reminding them that the training they received was among the best in the world.
source:HT
How To Prepare for TES 39 SSB Interview: