Lieutenant General B S Sahrawat has taken over as the Director General of the National Cadet Corps. He has relieved Lt Gen Vinod Vashisht.
Lt Gen Sahrawat was the GOC of Vajra Corps and Director General in the land, works and environment directorate in the Army headquarters prior to assuming the role of DG NCC.
Facts about Lt Gen B S Sahrawat: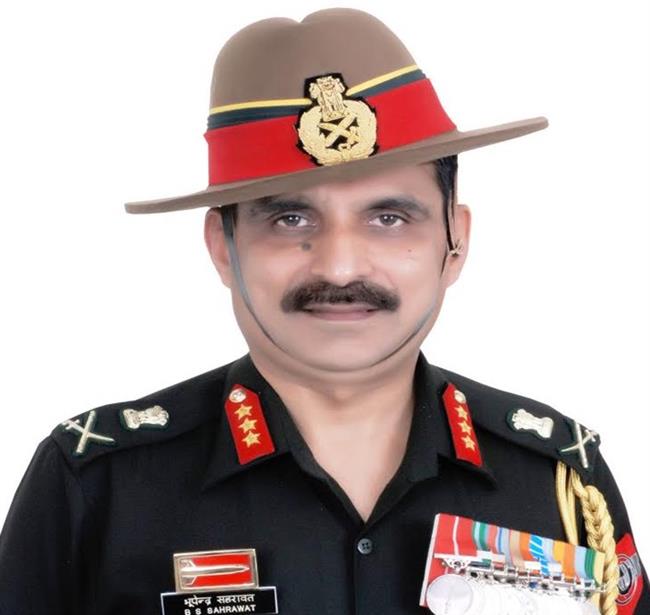 Lt Gen B S Sahrawat is a third generation army officer.
He is an alumnus of the National Defence Academy, Khadakvasla and Indian Military Academy, Dehradun.
He was commissioned in December 1980 in 13th Battalion (Rezang La) of Kumaon regiment and commanded the same regiment in Ladakh and during 'Op Parakram' in the desert.
The new DG has commanded a mountain brigade at Lucknow and an infantry division in Meerut.
The Gen Officer has commanded 71 Mountain Brigade, 9 Infantry Division and 11 Corps.
The Lt Gen Sahrawat has done all professional courses to include the prestigious NDC Course. He holds a Masters degree in Management Studies from Osmania University, Hyderabad and M. Phil from Madras University.
He has also recently completed his Ph.D. in "Human Capital Management in Army".
Lt Gen Sehrawat has a distinguished career spanning more than 35 years during which he has tenanted numerous sensitive and coveted appointments in various parts of the country and abroad which included an assignment as a military observer in Iraq and Kuwait for a year.
He was awarded the 'Sena Medal' for his sterling effort in saving civilian lives and property during floods of Kosi River in Bihar in the year 2008. He was subsequently also awarded the 'GOC-in-C, Central Command Commendation Card'.
Current Affairs eBooks