The republic day of 2018 saw many firsts and highlights including the visit of ASEAN dignitaries for the first time in India. This republic day also saw 390 awards and medals to the service personnel of our great military.
The awards include an Ashok Chakra, a Kirti Chakra, 14 Shaurya Chakras and 28 Param Vishisht Seva Medals, 4 Uttam Yudh Seva Medals, 2 Bar to Ati Vishisht Seva Medals, 49 Ati Vishisht Seva Medals, 10 Yudh Seva Medals, 2 Bar to Sena Medals (Gallantry), 86 Sena Medals (Gallantry), 1 Nao Sena Medal (Gallantry), 3 Vayu Sena Medals (Gallantry), 2 Bar to Sena Medals (Devotion to Duty), 38 Sena Medals (Devotion to Duty), 13 Nao Sena Medals (Devotion to Duty), 14 Vayu Sena Medals (Devotion to Duty), 1 Bar to Vishisht Seva Medal and 121 Vishisht Seva Medals, summarized as follows:
| | |
| --- | --- |
| Award | No's |
| AC | 01 |
| PVSM | 28 |
| KC | 01 |
| UYSM | 04 |
| AVSM | 51 (Including 02 Bar) |
| SC | 14 |
| YSM | 10 |
| SM (Gallantry) | 88 (Including 02 Bar) |
| NM (Gallantry) | 01 |
| VM (Gallantry) | 03 |
| SM (Devotion to Duty) | 40 (Including 02 Bar) |
| NM (Devotion to Duty) | 13 |
| VM (Devotion to Duty) | 14 |
| VSM | 122 (Including 01 Bar) |
Ashok Chakra:
AC was awarded to Corporal Jyoti Prakash Nirala. Cpl JP Nirala was a specialist weapon operator in the IAF Special Forces Detachment. He was attached with 13 Rashtriya Rifles Battalion, under the aegis of 'Op Rakshak' in Jammu & Kashmir for active counterinsurgency operations. On 18 Nov 17, based on specific tech intelligence, an offensive was launched jointly by the Garud detachment and 13 RR in Chanderger village of Bandipora district in J&K. The Garud detachment covertly approached the target house where the suspected terrorists were hiding and laid a close quarter ambush. Cpl Nirala, displaying exceptional battle craft, positioned himself close to the approach of the hideout, thus cutting off all possibilities of an escape by the insurgents. Laying this ambush itself at such close quarters demanded a very high degree of courage and professional acumen.
While the detachment laid in wait, six terrorists hiding in the house, rushed out, shooting and lobbing grenades at the Garuds. Cpl Nirala, disregarding personal safety and displaying indomitable courage, retaliated with effective lethal fire and gunned down a category 'A' terrorist named Ubaid Alias Osama Jungi (nephew of LeT commander Zaki Ur Rehman Lakhvi). Readjusting his position to protect his colleagues and preventing other terrorists from escaping, Cpl Nirala killed one more category `A+' terrorist, named Mehmud Bhai (LeT North Kashmir commander) and injured two others. In this violent exchange of fire, Cpl Nirala was hit by a volley of small arms fire. Despite being critically injured, the Corporal continued retaliatory fire. Subsequently, he succumbed to fatal gunshot wounds received in the fierce encounter, which resulted in the killing of all six dreaded terrorists.
For this act of most conspicuous bravery, pre-eminent valour and supreme sacrifice, Corporal Jyoti Prakash Nirala has been awarded Ashok Chakra (Posthumous).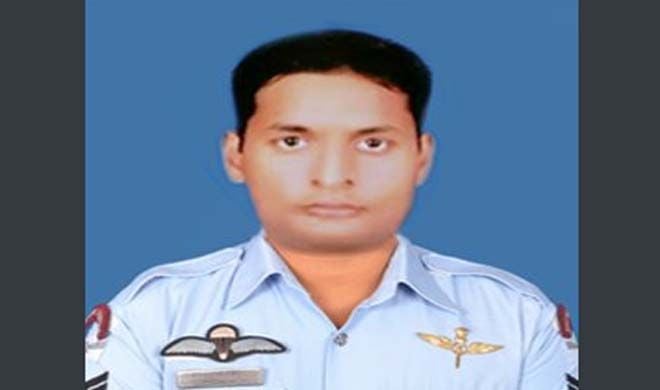 Kirti Chakra:
KC was awarded to Maj Vijayant Bist of 4 JAKLI for his act of bravery in neutralizing infiltrators.
On 06 June 2017 at 2140 hours, leading an ambush in Chorgali Forest of Uri district of Jammu and Kashmir, Major Vijayant spotted infiltration and immediately engaged them. In the intense firefight, some terrorists infiltrated into Goalta forest.
At 0500 hours on 07 June, Major Vijayant tracked the terrorists and at 1140 hours engaged them in a fierce firefight. While closing in with the terrorists, the first scout of the patrol Rifleman Raj Paul got injured. Under heavy volume of fire from the terrorist, the officer unmindful of his personal safety crawled forward and pulled his colleague almost 30 meters in an undulating ground behind cover. The terrorists continued to engage the patrol with heavy fire. Undeterred, he regardless of personal dangers, carried out hot pursuit of escaping terrorists. Displaying tactical acumen and extraordinary physical courage, he moved forward and engaged the fleeing terrorist and thus prevented their escape. The officer motivated his team to continue the search of terrorists for next 48 hours under adverse weather conditions. His perseverance fructified on 09 June at 1345 hours when the terrorists were sighted again. In ensuing firefight, officer dashed forward, unmindful of terrorist's heavy fire and lobbed grenades while firing on them. In this daring act, he neutralized one terrorist. However, the second terrorist charged towards the patrol and came face to face with the officer. Major Vijayant displaying nerves of steel and raw courage engaged the second terrorist in a close quarter battle and eliminated him at point blank range.
For displaying conspicuous gallantry and indomitable spirit, beyond the call of duty for eliminating two terrorists, saving the life of one comrade under a heavy volume of fire and gallantly leading his men in neutralising three more terrorists, Major Vijayant is awarded "KIRTI CHAKRA".
The full list of all the personnel conferred with awards and medals are as follows:
SL. NO.

RANK & NAME

SERVICE

ASHOKA CHAKRA

1
918203-R CORPORAL JYOTI PRAKASH NIRALA, INDIAN AIR FORCE (SECURITY) (POSTHUMOUS)
AIR FORCE

KIRTI CHAKRA

1
IC-66219P MAJOR VIJAYANT BIST

4TH BATTALION THE JAMMU AND KASHMIR LIGHT INFANTRY

ARMY

SHAURYA CHAKRA

1
IC-76619P MAJOR AKHIL RAJ RV

THE GRENADIERS REGIMENT / 55TH BATTALION THE RASHTRIYA RIFLES

ARMY
2
IC-76020F CAPTAIN ROHIT SHUKLA

THE RAJPUT REGIMENT / 44TH BATTALION THE RASHTRIYA RIFLES

ARMY
3
SS-44764Y CAPTAIN ABHINAV SHUKLA

2ND BATTALION THE PARACHUTE REGIMENT (SPECIAL FORCES)

ARMY
4
TA-42759Y CAPTAIN PRADEEP SHOURY ARYA

106 INFANTRY BATTALION TERRITORIAL ARMY (PARA) ATTACHED WITH 4TH BATTALION THE PARACHUTE REGIMENT (SPECIAL FORCES)

ARMY
5
2691007Y HAVILDAR MUBARIK ALI

THE GRENADIERS REGIMENT / 55TH BATTALION THE RASHTRIYA RIFLES

ARMY
6
5047762N HAVILDAR RABINDRA THAPA

4/1ST BATTALION THE GORKHA RIFLES

ARMY
7
13625628L NAIK NARENDER SINGH

9TH BATTALION THE PARACHUTE REGIMENT (SPECIAL FORCES)

ARMY
8
9109592Y LANCE NAIK BADHER HUSSAIN

4TH BATTALION THE JAMMU AND KASHMIR LIGHT INFANTRY

ARMY
9
13630400Y PARATROOPER MANCHU

12TH BATTALION THE PARACHUTE REGIMENT (SPECIAL FORCES)

ARMY
10

905119N CORPORAL NILESH KUMAR NAYAN, INDIAN AIR FORCE (SECURITY) (POSTHUMOUS)
AIR FORCE
11
903038L SERGEANT KHAIRNAR MILIND KISHOR, INDIAN AIR FORCE (GARUD) (POSTHUMOUS)
AIR FORCE
12
924566R CORPORAL DEVENDRA MEHTA, INDIAN AIR FORCE (SECURITY)
AIR FORCE
13
SHRI VIKASH JAKHAR, ASSISTANT COMMANDANT, 209 COBRA BN, CRPF
MHA
14
MD. RIYAZ ALAM ANSARI

SUB-INSPECTOR/GD, 209 COBRA BN, CRPF

MHA

PARAM VISHISHT SEVA MEDAL

1
IC-35479Y LIEUTENANT GENERAL BALWANT SINGH NEGI, UYSM, YSM, SM, VSM**, INFANTRY
ARMY
2
IC-35796A LIEUTENANT GENERAL KANWAL JEET SINGH GILL, AVSM, VSM,

ELECTRONIC AND MECHENICAL ENGINEERS CORPS

ARMY
3
IC-35904Y LIEUTENANT GENERAL SARATH CHAND, UYSM, AVSM, VSM/ INFANTRY
ARMY
4
IC-35919F LIEUTENANT GENERAL AMARJEET SINGH, AVSM**, SM/ INFANTRY
ARMY
5
IC-35923K LIEUTENANT GENERAL JAGBIR SINGH CHEEMA, AVSM, VSM/ INFANTRY
ARMY
6
IC-35960X LIEUTENANT GENERAL SHRAVAN KUMAR PATYAL,UYSM, SM/ INFANTRY
ARMY
7
IC-35965W LIEUTENANT GENERAL RAJENDRA RAMRAO NIMBHORKAR, UYSM, AVSM, SM**,VSM/INFANTRY
ARMY
8
IC-35987P LIEUTENANT GENERAL DEWAN RABINDRANATH SONI, VSM/THE ARMOURED CORPS
ARMY
9
IC-38311X LIEUTENANT GENERAL SATISH KUMAR DUA, UYSM, SM, VSM/INFANTRY
ARMY
10
IC-38654N LIEUTENANT GENERAL DEVRAJ ANBU, UYSM, AVSM, YSM, SM /INFANTRY
ARMY
11
IC-38679A LIEUTENANT GENERAL ABHAY KRISHNA, UYSM, AVSM, SM, VSM/INFANTRY
ARMY
12
IC-39083M LIEUTENANT GENERAL SANJAY KUMAR JHA, AVSM, YSM,SM /INFANTRY
ARMY
13
IC-39098P LIEUTENANT GENERAL GURPRATAP SINGH DHILLON, AVSM, YSM, SM/INFANTRY
ARMY
14
IC-39295X LIEUTENANT GENERAL PARMINDER JIT SINGH PANNU, AVSM, VSM/INFANTRY
ARMY
15
IC-39818L LIEUTENANT GENERAL SURESH SHARMA, AVSM/THE CORPS OF ENGINEERS
ARMY
16
MR-03992M LIEUTENANT GENERAL ARUP KUMAR DAS, ARMY MEDICAL CORPS
ARMY
17
IC-38722W LIEUTENANT GENERAL CHERISH MATHSON, SM, VSM / INFANTRY
ARMY
18
IC-38691F MAJOR GENERAL JATINDER SINGH BEDI (RETIRED)/THE ARTILLERY REGIMENT
ARMY
19
IC-40700W MAJOR GENERAL SANJAY THAPA

THE ARTILLERY REGIMENT

ARMY
20
VICE ADMIRAL AR KARVE, AVSM, (02118-N)
NAVY
21
VICE ADMIRAL KARAMBIR SINGH, AVSM, (02151-N)
NAVY
22
VICE ADMIRAL ARUN KUMAR BAHL, AVSM, VSM (50693-K)
NAVY
23
AIR MARSHAL ANIL KHOSLA, AVSM, VM (15871) FLYING (PILOT)
AIR FORCE
24
AIR MARSHAL CHANDRASHEKHARAN HARI KUMAR, AVSM, VM, VSM, ADC (15881-B)/FLYING (PILOT)
AIR FORCE
25
AIR MARSHAL RAKESH KUMAR SINGH BHADAURIA, AVSM, VM (16026-T)/FLYING (PILOT)
AIR FORCE
26
AIR MARSHAL SHYAM BIHARI PRASAD SINHA, AVSM, VM (16053) FLYING (PILOT)
AIR FORCE
27
AIR MARSHAL MAHESH KUMAR MALIK, AVSM, VSM,

(15743) ADMINISTRATION (RETIRED)

AIR FORCE
28
AIR MARSHAL PANKAJ, ANEJA, VSM (15975)

AERONAUTICAL ENGINEERING (MECHANICAL) (RETIRED)

AIR FORCE

UTTAM YUDH SEVA MEDAL

1.
IC-38753W LIEUTENANT GENERAL JASWINDER SINGH SANDHU, AVSM, VSM/INFANTRY / HEADQUARTERS 15 CORPS
ARMY
2.
IC-39185H LIEUTENANT GENERAL AJAE KUMAR SHARMA, YSM, SM, INFANTRY/HEADQUARTERS 16 CORPS
ARMY
3

IC-39465W LIEUTENANT GENERAL AMARJEET SINGH BEDI, YSM, VSM, INFANTRY / HEADQUARTERS 4 CORPS
ARMY
4.
IC-39492A LIEUTENANT GENERAL ANIL CHAUHAN, AVSM, SM, VSM / INFANTRY / HEADQUARTERS 3 CORPS
ARMY

BAR TO ATI VISHISHT SEVA MEDAL

1
IC-35962H LIEUTENANT GENERAL LALIT KUMAR PANDEY, AVSM, SM /INFANTRY
ARMY
2
IC-39070P LIEUTENANT GENERAL RANBIR, SINGH, AVSM, YSM, SM/INFANTRY
ARMY

ATI VISHISHT SEVA MEDAL

1
IC-35201X LIEUTENANT GENERAL AJAI KUMAR SAHGAL, VSM ARMY AIR DEFENCE
ARMY
2
IC-35955M LIEUTENANT GENERAL AMRIK SINGH, SM, INFANTRY
ARMY
3
IC-37398X LIEUTENANT GENERAL RAJAN RAVINDRAN, VSM INFANTRY / OFFICERS TRAINING ACADEMY, CHENNAI
ARMY
4
IC-39073H LIEUTENANT GENERAL SANJEEV KUMAR SHRIVASTAVA, THE CORPS OF ENGINEERS
ARMY
5
IC-39130Y LIEUTENANT GENERAL RAJEEV CHOPRA, INFANTRY
ARMY
6
IC-39140H LIEUTENANT GENERAL PARMINDER SINGH JAGGI, THE ARMY AIR DEFENCE
ARMY
7
IC-39283H LIEUTENANT GENERAL KANWAL KUMAR,

THE CORPS OF ARMY AVIATION

ARMY
8
IC-39380A LIEUTENANT GENERAL PODALI SHANKAR RAJESHWAR, VSM / REGIMENT OF ARTILLERY
ARMY
9
IC-39436F LIEUTENANT GENERAL SATINDER KUMAR SAINI, YSM, VSM /INFANTRY
ARMY
10
IC-39624H LIEUTENANT GENERAL PRADEEP M BALI, VSM, INFANTRY
ARMY
11
IC-39675W LIEUTENANT GENERAL VIJAY SINGH, SM, VSM, INFANTRY
ARMY
12
IC-39871W LIEUTENANT GENERAL SANTOSH KUMAR UPADHYA, SM, VSM / INFANTRY
ARMY
13
IC-39898N LIEUTENANT GENERAL DEPINDER SINGH AHUJA CORPS OF ENGINEERS
ARMY
14
IC-40101W LIEUTENANT GENERAL RAJNI KANT JAGGA, VSM, THE ARMOURED CORPS
ARMY
15
IC-40031H LIEUTENANT GENERAL SANJEEV KANAL, REGIMENT OF ARTILLERY
ARMY
16
IC-40235P LIEUTENANT GENERAL GOPAL R, SM/ INFANTRY
ARMY
17
IC-40753P LIEUTENANT GENERAL MANMOHAN JEET SINGH KAHLON, ARMD
ARMY
18
V-00359F LIEUTENANT GENERAL AMOLAK JIT SINGH, VSM REMOUNT VETENARY CORPS
ARMY
19
MR-04142P LIEUTENANT GENERAL SANJIV CHOPRA, VSM ARMY MEDICAL CORPS, O/O DGAFMS, MOD, NEW DELHI
ARMY
20
IC-40795F MAJOR GENERAL SANJEEV NARAIN, INFANTRY
ARMY
21
IC-40873N MAJOR GENERAL RAMACHANDRA NAGARAJ, VSM THE CORPS OF SIGNALS
ARMY
22
IC-41072Y MAJOR GENERAL RAJEEV SIROHI, VSM

INFANTRY

ARMY
23
IC-41166W MAJOR GENERAL SATINDER SINGH,

ARMY AIR DEFENCE

ARMY
24
IC-41183W MAJOR GENERAL SURESH CHANDRA MOHANTY, BRIGADE OF GUARDS / HEADQUARTERS 14 RAPID
ARMY
25
IC-41860H MAJOR GENERAL SHANTANU DAYAL, SM, VSM INFANTRY
ARMY
26
IC-42004X MAJOR GENERAL RANA PRATAP KALITA, SM, VSM INFANTRY
ARMY
27
IC-42389A MAJOR GENERAL BAGGAVALLI SOMASHEKAR RAJU, YSM / INFANTRY
ARMY
28
IC-45050X MAJOR GENERAL TEJBIR SINGH, SM,

INFANTRY

ARMY
29
MR-05596P MAJOR GENERAL MADHURI KANITKAR, VSM, ARMY MEDICAL CORPS`
ARMY
30
IC-49650X BRIGADIER GAMBHIR SINGH,

THE GARHWAL RIFLES / HEADQUARTERS 63 MOUNTAIN BRIGADE

ARMY
31
REAR ADMIRAL MD SURESH (02701N)
NAVY
32
REAR ARMIRAL RAVINDRA BHARTRUHARI PANDIT (02746-R)
NAVY
33
REAR ADMIRAL BISWAJIT DASGUPTA (02782-F)
NAVY
34
REAR ADMIRAL SANJAY MAHINDRU (02797-F)
NAVY
35
REAR ADMIRAL NARAYAN PRASAD (41016-T)
NAVY
36
REAR ADMIRAL INDER PAUL SINGH BALI, VSM

(50825-K)

NAVY
37
SURGEON VICE ADMIRAL AA PAWAR (75256-K)
NAVY
38
AIR MARSHAL PAWAN KAPOOR, VSM & BAR PHS (35311-K) MEDICAL
AIR FORCE
39
AIR VICE MARSHAL OM PRAKASH TIWARI, VSM (16678-S) FLYING (NAVIGATOR)
AIR FORCE
40
AIR VICE MARSHAL ATUL KUMAR SINGH, VSM (17041-A) ADMINISTRATION
AIR FORCE
41
AIR VICE MARSHAL MAHENDER KUMAR GULERIA, VSM (17130-T) / AERONAUTICAL ENGINEERING (MECHANICAL)
AIR FORCE
42
AIR VICE MARSHAL DIPTENDU CHOUDHARY, VM, VSM (17335-L) FLYING (PILOT)
AIR FORCE
43
AIR COMMODORE SURENDAR KUMAR INDORIA, VM (18296-K) FLYING (PILOT)
AIR FORCE
44
AIR COMMODORE RAKESH SINHA (18797-K) FLYING (PILOT)
AIR FORCE
45
AIR COMMODORE INDERPAL SINGH WALIA, VM

(19518-F) / FLYING (PILOT)

AIR FORCE
46
AIR COMMODORE KARTIKEYA KALE (19883-G) FLYING (PILOT)
AIR FORCE
47
AIR COMMDORE TEJBIR SINGH (19958-R) FLYING (PILOT)
AIR FORCE
48
AIR VICE MARSHAL HARINDER JEET WALIA (16418), FLYING (NAVIGATOR) (RETIRED)
AIR FORCE
49
AIR VICE MARSHAL SUNIL JAYANT NANODKAR, VM, VSM (16555-H) / FLYING (PILOT) (RETIRED)
AIR FORCE

YUDH SEVA MEDAL

1
IC-42336F MAJOR GENERAL AJAI KUMAR SINGH, SM, VSM / INFANTRY
2
IC-48579H BRIGADIER CHARANJEET SINGH DEWGUN,

3RD BATTALION THE GORKHA RIFLES / HEADQUARTERS, 104 INFANTRY BRIGADE

ARMY
3
IC-48681L BRIGADIER RAGHAVACHARI SANTHANA RAMAN, THE MAHAR REGIMENT / HEADQUARTERS 114 INFANTRY BRIGADE
ARMY
4
IC-49189M BRIGADIER NAGENDRA SINGH, SM

THE PUNJAB REGIMENT / HEADQUARTERS 102 INFANTRY BRIGADE

ARMY
5
IC-49500F BRIGADIER ABHIJIT SURENDRA PENDHARKAR, THE ASSAM REGIMENT / HEADQUARTERS 93 INFANTRY BRIGADE
ARMY
6
IC-49588W BRIGADIER MOHINDER PAL SINGH, SM,

THE JAMMU AND KASHMIR RIFLES / HEADQUARTERS 190 MOUNTAIN BRIGADE

ARMY
7
IC-50080Y BRIGADIER YASHPAL SINGH AHLAWAT, SM, THE MADRAS REGIMENT / HEADQUARTES 12 INFANTRY BRIGADE
ARMY
8
IC-56428Y COLONEL MOHINDER KUMAR SHAN,

9TH BATTALION THE JAMMU AND KASHMIR LIGHT INFANTRY

ARMY
9
IC-60233L COLONEL SHARANG PUN,

4/1ST BATTALION THE GORKHA RIFLES

ARMY
10.
IC-60253Y COLONEL KAMAL NAURIYAL,

THE GRENADIERS REGIMENT / 55TH BATTALION THE RASHTRIYA RIFLES

ARMY

BAR TO SENA MEDAL (GALLANTRY)

1.
IC-75660Y MAJOR ANKIT HARJAI, SENA MEDAL,

THE ARMOURED CORPS / 22ND BATTALION THE RASHTRIYA RIFLES

ARMY
2.
13623578M HAVILDAR RAJESH KUMAR, SENA MEDAL

1ST BATTALION THE PARACHUTE REGIMENT (SPECIAL FORCES)

ARMY

SENA MEDAL (GALLANTRY)

1
IC-56328N COLONEL CHARANPREET SINGH

THE JAMMU AND KASHMIR RIFLES / 3RD BATTALION THE RASHTRIYA RIFLES

ARMY
2
IC-63279Y LIEUTENANT COLONEL PRAVEEN MADHAV KHANZODE / THE INTELLIGENCE CORPS

ARMY
3
IC-65402L LIEUTENANT COLONEL ASHUTOSH SHARMA,

THE BRIGADE OF THE GUARDS / 21ST BATTALION THE RASHTRIYA RIFLES

ARMY
4
IC-64017P MAJOR TEJAS B CANDADE,

2ND BATTALION THE PARACHUTE REGIMENT (SPECIAL FORCES)

ARMY
5
IC-66253P MAJOR RAJAT VYAS,

THE SIKH LIGHT INFANTRY/ 19TH BATTALION THE RASHTRIYA RIFLES

ARMY
6
IC-67758X MAJOR SAMEER BANSAL,

9TH BATTALION THE PARACHUTE REGIMENT (SPECIAL FORCES)

ARMY
7
IC-68144F MAJOR NISHIT KASHYAP,

THE PUNJAB REGIMENT / 22ND BATTALIOIN THE RASHTRIYA RIFLES

ARMY
8
IC-70493K MAJOR SANDEEP THAPA,

52 RASHTRIYA RIFLES (JAMMU AND KASHMIR RIFLES)

ARMY
9
IC-71931N MAJOR SUKHWINDER SINGH,

THE MARATHA LIGHT INFANTRY / 41ST BATTALION THE RASHTRIYA RIFLES

ARMY
10
IC-72229P MAJOR KARTIKEYA MANRAL,

THE KUMAON REGIMENT / 50TH BATTALION THE RASHTRIYA RIFLES

ARMY
11
IC-72351L MAJOR KULDEEP SINGH,

THE RAJPUTANA RIFLES / 57TH BATTALION THE RASHTRIYA RIFLES

ARMY
12
IC-72759K MAJOR SACHIN SINGH RAWAT,

THE ASSAM REGIMENT / 42ND BATTALION THE RASHTRIYA RIFLES

ARMY
13
IC-75017P MAJOR SIDDHARTH KUMAR NAYAK,

THE MARATHA LIGHT INFANTRY / 56TH BATTALION THE RASHTRIYA RIFLES

ARMY
14
IC-75423P MAJOR NITESH KUMAR,

12TH BATTALION THE PARACHUTE REGIMENT

ARMY
15
IC-75775M MAJOR K NAVEEN REDDY,

42ND RASHTRIYA RIFLES BATTALION (ASSAM)

ARMY
16
IC-76440F MAJOR TASOU PRAO,

THE JAMMU AND KASHMIR RIFLES/ 3RD BATTALION THE RASHTRIYA RIFLES

ARMY
17
IC-79137L MAJOR NINGTHOUJAM MAKJAL SINGH,

4/1 BATTALION THE GORKHA RIFLES

ARMY
18
SS-43376P MAJOR VARUN SINGH SLATHIA,

THE SIKH LIGHT INFANTRY / 2NDBATTALION THE RASHTRIYA RIFLES

ARMY
19
SS-43634K MAJOR VIKRAM SINGH,

ARMY SERVICE CORPS / 42NDBATTALION THE RASHTRIYA RIFLES

ARMY
20
IC-75931L CAPTAIN ABHISHEK KUMAR,

THE MECHANISED INFANTRY / 9TH BATTALION THE RASHTRIYA RIFLES

ARMY
21
IC-76434N CAPTAIN NAVEEN SIGER,

4TH BATTALION THE PARACHUTE REGIMENT (SPECIAL FORCES)

ARMY
22
IC-76546N CAPTAIN DAVINDER PAL SINGH,

THE MAHAR REGIMENT / 1ST BATTALION THE RASHTRIYA RIFLES

ARMY
23
IC-77276W CAPTAIN SAHIL BHARDWAJ,

THE SIKH LIGHT INFANTRY / 19TH BATTALION THE RASHTRIYA RIFLES

ARMY
24
IC-77396P CAPTAIN DUSHYANT SINGH,

THE ARMOURED CORPS /55TH BATTALION THE RASHTRIYA RIFLES

ARMY
25
IC-77896M CAPTAIN MANISH KUMAR SINGH,

2ND BATTALION THE PARACHUTE REGIMENT (SPECIAL FORCES)

ARMY
26
IC-78776A CAPTAIN DIVYANSHU AHUJA,

THE CORPS OF ENGINEER / 50TH BATTALION THE RASHTRIYA RIFLES

ARMY
27
IC- 80335H CAPTAIN DUOMAI SHOZII PAOSHO,

7TH BATTALION THE MADRAS REGIMENT

ARMY
28
SS-44861W CAPTAIN KAUSTUBH PRAKASH KUMAR RANE, THE GARHWAL RIFLES / 36TH BATTALION THE RASHTRIYA RIFLES
ARMY
29
SS-47582W CAPTAIN PRANAY PANWAR,

4TH BATTALION THE SIKH REGIMENT

ARMY
30
SS-47917H CAPTAIN PRANSHU MAURYA,

7/11 BATTALION THE GORKHA RIFLES

ARMY
31
SS-48221K CAPTAIN PRABHAKAR DEV SINGH,

14TH BATTALION THE DOGRA REGIMENT

ARMY
32
JC-431089M SUBEDAR SHASHI KUMAR,

19TH BATTALION THE PUNJAB REGIMENT

(POSTHUMOUS)

ARMY
33
JC-471297K SUBEDAR JAIVIR SINGH,

THE RAJPUTANA RIFLES / 57TH BATTALION THE RASHTRIYA RIFLES

ARMY
34
JC-612987A SUBEDAR MANISH GURUNG,

4/4TH BATTALION THE GORKHA RIFLES

ARMY
35
JC-413919P NAIB SUBEDAR ASHOK KUMAR,

4TH BATTALION, THE PARACHUTE REGIMENT (SPECIAL FORCES)

ARMY
36
JC-414162K NAIB SUBEDAR SUNIL KUMAR,

9TH BATTALION THE PARACHUTE REGIMENT (SPECIAL FORCES)

ARMY
37
2493054L HAVILDAR BALWANT SINGH,

9TH BATTALION THE PARACHUTE REGIMENT (SPECIAL FORCES)

ARMY
38
2494144Y HAVILDAR VIJAY KUMAR,

9TH BATTALION THE PARACHUTE REGIMENT (SPECIAL FORCES)

ARMY
39
2791742K HAVILDAR KARAMBHALKAR RAJARAM TUKARAM, 41 RASHTRIYA RIFLES (MARATHA LIGHT INFANTRY)
ARMY
40
4079429M HAVILDAR AVTAR SINGH,

THE GARHWAL RIFLES / 36THBATTALION THE RASHTRIYA RIFLES

ARMY
41
4272189F HAVILDAR PRABHU SAHAY TIRKEY,

21ST BATTALION THE BIHAR REGIMENT (POSTHUMOUS)

ARMY
42
4366524Y HAVILDAR RONGSENSASHI,

2ND BATTALION THE PARACHUTE REGIMENT (SPECIAL FORCES)

ARMY
43
4569674K HAVILDAR VINOD KUMAR,

THE MAHAR REGIMENT / 1ST BATTALION THE RASHTRIYA RIFLES

ARMY
44
13622774A HAVILDAR LAXMAN SINGH,

3RD BATTALION THE PARACHUTE REGIMENT ATTACHED WITH 4 GARHWAL RIFLES

ARMY
45
13757526X HAVILDAR JALIL AHMED,

THE JAMMU AND KASHMIR RIFLES / 52ND BATTALION THE RASHTRIYA RIFLES

ARMY
46
15561142H HAVILDAR BHAG SINGH,

THE CORPS OF ENGINEERS / 2ND BATTALION THE RASHTRIYA RIFLES

ARMY
47
2802845L NAIK JADHAV SANDIP SARJERAO,

15TH BATTALION THE MARATHA LIGHT INFANTRY REGIMENT (POSTHUMOUS)

ARMY
48
2895878A NAIK VIKASH KUMAR,

THE RAJPUTANA RIFLES / 57THBATTALION THE RASHTRIYA RIFLES

ARMY
49
3002654L NAIK BALATTAR SINGH,

21ST BATTALION THE RAJPUT REGIMENT

ARMY
50
4482042H NAIK ­JALOUR SINGH,

THE SIKH LIGHT INFANTRY / 19TH BATTALION THE RASHTRIYA RIFLES

ARMY
51
5049253N NAIK BADRI BAHADUR GURUNG,

4/1 BATTALION THE GORKHA RIFLES

ARMY
52
9423262K NAIK DEEPAK KUMAR,

7/11TH BATTALION THE GORKHA RIFLES

ARMY
53
13625783M NAIK TILAK RAJ,

9TH BATTALION THE PARACHUTE REGIMENT (SPECIAL FORCES)

ARMY
54
13764688L NAIK GAGANDEEP SINGH,

THE JAMMU AND KASHMIR RIFLES / 52ND BATTALION THE RASHTRIYA RIFLES

ARMY
55
13769548H NAIK VIRENDER SINGH,

2ND BATTALION THE PARACHUTE REGIMENT (SPECIAL FORCES)

ARMY
56
13767229X NAIK PURSHOTAM KUMAR,

9TH BATTALION THE PARACHUTE REGIMENT (SPECIAL FORCES)

ARMY
57
15140481F NAIK BALAUR SINGH,

THE REGIMENT OF ARTILLERY / 56TH BATTALION THE RASHTRIYA RIFLES

ARMY
58
2698879K LANCE NAIK BABU LAL,

THE GRENADIERS REGIMENT / 55TH BATTALION THE RASHTRIYA RIFLES

ARMY
59
2698814W LANCE NAIK NARESH KUMAR,

THE GRENADIERS REGIMENT / 55TH BATTALION THE RASHTRIYA RIFLES

ARMY
60
13626753F LANCE NAIK RAJPATI SHAHNI,

2ND BATTALION THE PARACHUTE REGIMENT (SPECIAL FORCES)

ARMY
61
14934920W LANCE NAIK AJAY SINGH PARIHAR,

THE MECHANISED INFANTRY / 42ND BATTALION THE RASHTRIYA RIFLES

ARMY
62
15621397P LANCE NAIK VIPIN KUMAR,

THE BRIGADE OF THE GUARDS / 50TH BATTALION THE RASHTRIYA RIFLES

ARMY
63
2498961P SEPOY JASPAL SINGH,

THE PUNJAB REGIMENT / 53RD BATTALION THE RASHTRIYA RIFLES

ARMY
64
2502154A SEPOY SUKHRAJ SINGH,

THE PUNJAB REGIMENT / 22ND BATTALION THE RASHTRIYA RIFLES

ARMY
65
2813048A SEPOY KHARADE SANDIP KAILAS,

THE MARATHA LIGHT INFANTRY /41ST BATTALION THE RASHTRIYA RIFLES

ARMY
66
2813791P SEPOY MANE SAVAN BALKU,

15TH BATTALION THE MARATHA LIGHT INFANTRY

(POSTHUMOUS)

ARMY
67
4275229H HAVILDAR SHEW SHANKAR CHAUDHARI,

2ND BIHAR INFANTRY BATTALION GROUP

ARMY
68
4376797P SEPOY NZAN LOTHA,

THE ASSAM REGIMENT / 42ND BATTALION THE RASHTRIYA RIFLES

ARMY
69
4377488Y SEPOY MILI KAMBU,

THE ASSAM REGIMENT / 42ND BATTALION THE RASHTRIYA RIFLES

ARMY
70
4379692W SEPOY RIKPE TAIPODIA,

THE ASSAM REGIMENT / 42ND BATTALION THE RASHTRIYA RIFLES

ARMY
71
4487592P SEPOY MANINDER SINGH,

THE SIKH LIGHT INFANTRY / 19TH BATTALION THE RASHTRIYA RIFLES

ARMY
72
4491739X SEPOY JASPREET SINGH,

8TH BATTALION THE SIKH LIGHT INFANTRY (POSTHUMOUS)

ARMY
73
4584321F SEPOY GAWAI SUMEDH WAMAN,

THE MAHAR REGIMENT / 1ST BATTALION THE RASHTRIYA RIFLES (POSTHUMOUS)

ARMY
74
4585664K SEPOY ILAYARAJA P,

THE MAHAR REGIMENT / 1ST BATTALION THE RASHTRIYA RIFLES (POSTHUMOUS)

ARMY
75
9107784X SEPOY MOHD RAFIQ,

THE JAMMU AND KASHMIR LIGHT INFANTRY / 19THBATTALION THE RASHTRIYA RIFLES

ARMY
76
14705398M SEPOY THANGCHONLEN,

THE ASSAM REGIMENT / 42ND BATTALION THE RASHTRIYA RIFLES

ARMY
77
19002288P SEPOY AVTAR SINGH,

21ST BATTALION THE SIKH REGIMENT

ARMY
78
15233495N GUNNER BANWARI LAL,

THE MARATHA LIGHT INFANTRY / 56TH BATTALION THE RASHTRIYA RIFLES

ARMY
79
15234255H GUNNER SITA RAM,

THE REGIMENT OF ARTILLERY / 57TH BATTALION THE RASHTRIYA RIFLES

ARMY
80
4088047K RIFLEMAN YOGESH SINGH,

THE GARHWAL RIFLES / 36TH BATTALION THE RASHTRIYA RIFLES

ARMY
81
4094703W RIFLEMAN SACHIN SINGH RANA,

THE GARHWAL RIFLES / 36TH BATTALION THE RASHTRIYA RIFLES

ARMY
82
9112935P RIFLEMAN JAWEED AHMAD SHEIKH,

THE JAMMU AND KASHMIR LIGHT INFANTRY / 36THBATTALION THE RASHTRIYA RIFLES

ARMY
83
15503957Y SOWAR NARESH KUMAR SINGH,

THE ARMOURED CORPS / 55TH BATTALION THE RASHTRIYA RIFLES

ARMY
84
IC-71397F MAJOR AKSHAY CHAUBEY,

ARMY SERVICE CORPS / 57TH BATTALION THE RASHTRIYA RIFLES

ARMY
85
IC-73342W MAJOR VIPUL NARAYAN,

THE GRENADIERS REGIMENT / 55TH BATTALION THE RASHTRIYA RIFLES

ARMY
86
JC-460076X SUBEDAR RAMESH KUMAR,

THE MARATHA LIGHT INFANTRY / 56TH BATTALION THE RASHTRIYA RIFLES

ARMY

NAO SENA MEDAL (GALLANTRY)

1.
SIBA THEKHO PAO, POA (FLIGHT DIVER),

NO. 139821-A

NAVY

VAYU SENA MEDAL (GALLANTRY)

1
SQUADRON LEADER RAJIV CHAUHAN (29086-K) ADM / GARUD
AIR FORCE
2.
SQUADRON LEADER KAMAL SHARMA (29680) FLYING (PILOT)
AIR FORCE
3.
WING COMMANDER ANSHUL SAXENA (26118) FLYING (PILOT)
AIR FORCE

BAR TO SENA MEDAL (DEVOTION TO DUTY)

1.
IC-45009F MAJOR GENERAL SUKHDEEP SANGWAN, SM

INFANTRY

ARMY
2.
IC-58605M COLONEL DHEERAJ KOTWAL, SENA MEDAL

10TH BATTALION THE SIKH LIGHT INFANTRY

ARMY

SENA MEDAL (DEVOTION TO DUTY)

1.
IC-39106H MAJOR GENERAL PANKAJ ARORA,

THE REGIMENT OF ARTILLERY

ARMY
2.
IC-39457X MAJOR GENERAL MOHANDEEP SINGH GHURA, VSM/INFANTRY
ARMY
3.
IC-39696M MAJOR GENERAL JACOB THAKARAN CHACKO,

THE ARMY ORDANANCE CORPS

ARMY
4.
IC-40804X MAJOR GENERAL DIG VIJAY SETIA, VSM

THE CORPS OF ENGINEERS

ARMY
5.
IC-45022L MAJOR GENERAL KANWAR MANMEET SINGH, REGIMENT OF ARTILLERY
ARMY
6.
IC-42857P BRIGADIER GURVIR SINGH KAHLON,

THE PUNJAB REGIMENT

ARMY
7.
IC-42919K BRIGADIER MANOJ KUAMR,

REGIMENT OF ARTILLERY

ARMY
8.
IC-43407K BRIGADIER SURENDERPAVAMANI

REGIMENT OF ARTILLERY

ARMY
9.
IC-44057P BRIGADIER RAJIV MANKOTIA, VSM

4TH BATTALION THE GORKHA RIFLES

ARMY
10.
IC-45524N BRIGADIER VISHWANATHAN VENKAT SUBRAMANIAM/THE MECHANIZED INFANTRY
ARMY
11.
IC-45577Y BRIGADIER GAUTAM GANGULY, VSM

THE GRENADIERS REGIMENT / HQ NSG

ARMY
12.
IC-47023M BRIGADIER NAVNEET SINGH SARNA,

REGIMENT OF ARTILLERY

ARMY
13.
IC-48518L BRIGADIER MOHIT MALHOTRA,

THE ARMOURED CORPS

ARMY
14.
IC-48970A BRIGADIER VIKRAM NAGPAL,

THE GRENADIERS REGIMENT

ARMY
15.
IC-49151H BRIGADIER RAJA CHAKRABORTY,

THE BIHAR REGIMENT

ARMY
16.
IC-49472A BRIGADIER SATISH DAHIYA,

THE SIKH LIGHT INFANTRY

ARMY
17.
IC-49480Y BRIGADIER ROHIT CHOUDHARY

THE MARATHA LIGHT INFANTRY

ARMY
18.
IC-49525N BRIGADIER RAJESH SRIVASTAVA,

REGIMENT OF ARTILLERY

ARMY
19.
MR-05971P BRIGADIER HARISHANKER AGRAWAL, VSM

ARMY MEDICAL CORPS

ARMY
20.
IC- 50785L COLONEL ANIL JOHN ALFRED PEREIRA ,

THE CORPS OF SIGNALS

ARMY
21.
IC-51018Y COLONEL UMAID SINGH RATHORE, VSM

THE ARMY AVIATION CORPS

ARMY
22.
IC 53119L COLONEL RAKESH NAIR,

9TH GORKHA RIFLES

ARMY
23.
IC-53168N COLONEL PRASHANT GANPATRAO SANKPAL,

THE GARHWAL RIFLES

ARMY
24.
IC-54647F COLONEL MELEVEETIL RAJIV MENON,

THE MADRAS REGIMENT

ARMY
25.
IC-56330L COLONEL VIKRAM JEET SINGH,

THE KUMAON REGIMENT / 13RD BATTALION THE RASHTRIYA RIFLES

ARMY
26.
IC-56441H COLONEL IMON MUKHERJEE,

THE MAHAR REGIMENT/ 1ST BATTALION THE RASHTRIYA RIFLES

ARMY
27.
IC-57836W COLONEL BEERINDER SINGH SANDHU,

10TH BATTALION THE MADRAS REGIMENT

ARMY
28.
IC-58679F COLONEL SUVRAT CHATURVEDI,

THE CORPS OF INTELLIGENCE

ARMY
29.
IC-59088M COLONEL VIJAY KUMAR SHARMA,

3/8TH BATTALION THE GORKHA RIFLES

ARMY
30.
IC-59674P COLONEL ASHOK PALIATH ACHUTHAN,

THE SIKH LIGHT INFANTRY / 2ND BATTALION THE RASHTRIYA RIFLES

ARMY
31
IC-60092F COLONEL DHARMENDRA YADAV,

THE SIKH LIGHT INFANTRY / 19TH BATTALION THE RASHTRIYA RIFLES

ARMY
32
IC-64826P COLONEL HARMANDEEP SINGH GREWAL

21ST BATTALION THE PUNJAB REGIMENT

ARMY
33.
IC-64859A COLONEL VISHAL SINGH,

THE JAMMU AND KASHMIR RIFLES / 28TH BATTALION THE RASHTRIYA RIFLES

ARMY
34.
IC-56511W LIEUTENANT COLONEL NAVEEN GAHLAWAT,

THE CORPS OF INTELLIGENCE

ARMY
35.
IC-61399Y LIEUTENANT COLONEL ANIL MEHTA ,

THE ARMY AVIATION CORPS

ARMY
36.
IC-62033N LIEUTENANT COLONEL INDERJOT SINGH MANN,

THE ARMOURED CORPS

ARMY
37.
IC-63479P LIEUTENANT COLONEL RAJENDER SINGH JAMWAL, THE ARMY AVIATION CORPS
ARMY
38.
IC-70447P MAJOR PRAVEEN KUMAR SINGH,

THE ARMY AVIATION CORPS

ARMY

NAO SENA MEDAL (DEVOTION TO DUTY)

1.
COMMODORE G PRAKASH (02880-W)
NAVY
2.
COMMODORE GUJRAL DALBIR SINGH, (03116 F)
NAVY
3
COMMODORE SWAMINATHAN RAJARAM (41228 Z)
NAVY
4.
COMMODORE SANJEEV SHARMA (41439-B)
NAVY
5.
COMMODORE ANKUR SHARMA, (51190-R)
NAVY
6.
COMMODORE NELSON D'SOUZA (51259-Y)
NAVY
7.
CAPTAIN SANDEEP SINGH SANDHU (03813-R)
NAVY
8.
COMMANDER SUNIL KUMAR RAGHAV (86071-R)
NAVY
9.
LT CDR CHANDRAVEER SINGH YADAV (42653-N)
NAVY
10.
LT CDR HARI PRASATH NAGRAJAN (06468-Z)
NAVY
11.
LT SHASHANK TEWARI (07751-B)
NAVY
12.
AVINASH BAWANE, MA I, 231859-B
NAVY
13.
HARI OM, PO (GW), 136147-A
NAVY

VAYU SENA MEDAL (DEVOTION TO DUTY)

1.
GROUP CAPTAIN BHUVAN MATHUR (22971-H) FLYING (PILOT)
AIR FORCE
2.
GROUP CAPTAIN TARUN HINDWAN (23167-R) FLYING (PILOT)
AIR FORCE
3.
GROUP CAPTAIN TULASI RUKMINI RAVI (23724-G) FLYING (PILOT)
AIR FORCE
4.
GROUP CAPTAIN SURENDER MALIK (24490-S) FLYING (PILOT)
AIR FORCE
5.
GROUP CAPTAIN DEVASHISH KUKRETI (24519-N) FLYING (PILOT)
AIR FORCE
6.
GROUP CAPTAIN MANISH SHARMA (25040-K) FLYING (PILOT)
AIR FORCE
7.
GROUP CAPTAIN VIKASSHEEL SINGH SAINI (25060-A) FLYING (PILOT)
AIR FORCE
8.
GROUP CAPTAIN BRIJESH PAUL (25078-R) FLYING (PILOT)
AIR FORCE
9.
GROUP CAPTAIN ROHIT KAPIL (25081) FLYING (PILOT)
AIR FORCE
10.
GROUP CAPTAIN JITENDRA DINKAR MASURKAR (25082-T) FLYING (PILOT)

AIR FORCE
11.
GROUP CAPTAIN CHELIKANI UPENDRA VENKAT RAO (25087)/FLYING (PILOT)
AIR FORCE
12.
GROUP CAPTAIN ABHAY ARUN PHANSALKAR (25114-R) FLYING (PILOT)
AIR FORCE
13
WING COMMANDER SUSEEM SIWACH (25323-L) FLYING (PILOT)
AIR FORCE
14.
WING COMMANDER RAJ KUMAR SHARMA (25343-B) FLYING (PILOT)
AIR FORCE

BAR TO VISHISHT SEVA MEDAL

1.
IC-48507Y BRIGADIER DUNDAYYA MALLIKARJUNPURVIMATH, VSM /THE CORPS OF ENGINEERS
ARMY

VISHISHT SEVA MEDAL

1.
IC-37882K MAJOR GENERAL DALIP SINGH,

ARMY ORDNANCE CORPS

ARMY
2.
IC-39229P MAJOR GENERAL DEVESH AGNIHOTRI,

THE MECHANIZED INFANTRY

ARMY
3.
IC-39472M MAJOR GENERAL JITENDRA KUMAR MARWAL, INFANTRY
ARMY
4.
IC-39812K MAJOR GENERAL GIRISH KUMAR,

THE CORPS OF ENGINEERS

ARMY
5.
IC-40757L MAJOR GENERAL VIKAL SAHNI, SM

INFANTRY

ARMY
6.
IC-41196N MAJOR GENERAL SUDHAKAR JEE,

INFANTRY

ARMY
7.
IC-41509F MAJOR GENERAL KANWALJEET SINGH DHILLON, YSM INFANTRY
ARMY
8.
IC-41702N MAJOR GENERAL ML MOHAN BABU

REGIMENT OF ARTILLERY

ARMY
9.
IC-42079P MAJOR GENERAL JITENDRA KUMAR SHUKLA,

ARMY AIR DEFENCE

ARMY
10.
IC-43630N MAJOR GENERAL SURESH MENON,

THE CORPS OF SIGNALS

ARMY
11.
IC-45193X MAJOR GENERAL ATUL KAUSHIK, SM

INFANTRY

ARMY
12.
MR-04569Y MAJOR GENERAL GAUTAM GANGULY,

ARMY MEDICAL CORPS

ARMY
13.
IC-40710A BRIGADIER SURENDRA MEHTA,

11TH BATTALION THE GORKHA RIFLES

ARMY
14.
IC-41927W BRIGADIER SHIVENDER SINGH, YSM

THE GARHWAL RIFLES

ARMY
15.
IC-42270W BRIGADIER KAMAL KUMAR REPSWAL, SM

THE CORPS OF ENGINEERS

ARMY
16.
IC-42283N BRIGADIER GURJEET SINGH KAMBO

THE CORPS OF ENGINEERS

ARMY
17.
IC-42782H BRIGADIER DEEPAK OBHRAI

THE REGIMENT OF ARTILLERY

ARMY
18.
IC-42794X BRIGADIER MV SUCHINDRA KUMAR, YSM

THE ASSAM REGIMENT

ARMY
19.
IC-43262K BRIGADIER ARUN ANANTHANARAYAN, YSM, SM

THE GRENADIERS REGIMENT

ARMY
20.
IC-43395A BRIGADIER MANOJ KUMAR BINDAL

ARMY AIR DEFENCE

ARMY
21.
IC-43843F BRIGADIER ADISH YADAV

THE RAJPUTANA RIFLES

ARMY
22.
IC-43998W BRIGADIER VIJAY RAMCHANDRA DESHMUKH

THE CORPS OF ELECTRONICS AND MECHANICAL ENGINEERS

ARMY
23.
IC-44055K BRIGADIER VINOD MOHAN CHANDRAN

THE ARMOURED CORPS

ARMY
24.
IC-44082N BRIGADIER ANEEL RAJ SINGH KAHLON

THE ARMOURED CORPS

ARMY
25.
IC-44474F BRIGADIER RITU RAJ RAINA, SM,

THE DOGRA REGIMENT

ARMY
26.
IC-45642F BRIGADIER VENKATESHA REDDY G A, SC

THE JAT REGIMENT

ARMY
27.
IC-47002W BRIGADIER JAGJIT SINGH MANGAT,

THE ARMOURED CORPS

ARMY
28.
IC-47372W BRIGADIER RAJ RISHI SHARMA,

THE REGIMENT OF ARTILLERY

ARMY
29.
IC-47657H BRIGADIER MICHAEL AJ FERNANDEZ,

THE CORPS OF ENGINEERS

ARMY
30.
IC-47994X BRIGADIER J KAMESWARA RAO,

THE CORPS OF ENGINEERS

ARMY
31.
IC-48044P BRIGADIER SUKRITI SINGH DAHIYA

THE CORPS OF ENGINEERS

ARMY
32.
IC-48539F BRIGADIER ANIMISH SURESH RANADE

THE PARACHUTE REGIMENT

ARMY
33.
IC-48551H BRIGADIER KISHAN PAL SINGH SIROHI

BRIGADE OF THE GUARDS

ARMY
34.
IC-48955N BRIGADIER VIKRAM VARMA

THE ARMOURED CORPS

ARMY
35.
IC-49036H BRIGADIER VIJAI SINGH RANA, THE MECHANISED INFANTRY
ARMY
36.
IC-49048X BRIGDIER RAKESH MANOCHA, SM

THE GRENADIERS REGIMENT

ARMY
37.
IC-49095P BRIGADIER AMAR NATH KUKRETI, SM

THE GRENADIERS REGIMENT

ARMY
38.
IC-49496K BRIGADIER PREET PAL SINGH,

1ST BATTALION THE GORKA RIFLES

ARMY
39.
IC-49510L BRIGADIER HITESH BHALLA, SC**, SM

THE MARATHA LIGHT INFANTRY

ARMY
40.
IC-49794A BRIGADIER KULDIP PATHAK, SM

THE MADRAS REGIMENT

ARMY
41.
MR-05069N BRIGADIER SITARAM GHOSH

ARMY MEDICAL CORPS

ARMY
42.
MR-05521X BRIGADIER KAVITA SAHAI

ARMY MEDICAL CORPS

ARMY
43.
IC- 51475M COLONEL AMIT TALWAR

THE ARMOURED CORPS

ARMY
44.
IC-52570L COLONEL HARMINDER SINGH BRAR

THE SIKH REGIMENT

ARMY
45.
IC-52865F COLONEL HEMENDRA BHANDARI

THE SIKH REGIMENT

ARMY
46.
IC-52892L COLONEL KARAN SINGH

THE RAJPUT REGIMENT

ARMY
47.
IC-53563F COLONEL PADAM DEV THAKUR

21ST BATTALION THE GARHWAL RIFLES

ARMY
48.
IC-53587L COLONEL VIJAY NARAYAN SHUKLA

THE CORPS OF INTELLIGENCE

ARMY
49.
IC-54165M COLONEL NAVNEET BAKSHI, SM

THE MARATHA LIGHT INFANTRY

ARMY
50.
IC-54737H COLONEL ALOK SRIVASTAVA

THE ARMY SERVICE CORPS

ARMY
51.
IC-54874F COLONEL ANIL DEV SWAMI

8TH BATTALION THE JAMMU AND KASHMIR RIFLES

ARMY
52.
IC-55212L COLONEL NALINI RANJAN PANDEY

THE REGIMENT OF ARTILLERY

ARMY
53.
IC-55867X COLONEL SUNIL BHATT

FIRST BATTALION OF THE FIFTH GORKHA RIFLES

ARMY
54.
IC-56345N COLONEL HIMANSHU RAWAT

SIXTH BATTALION THE FIFTH GORKHA RIFLES (FRONTIER FORCE)

ARMY
55.
IC-57387M COLONEL RISHI YADAVA

THE ARMY ORDANANCE CORPS

ARMY
56.
IC-57666X COLONEL AJAY KUMAR SHARMA

THE REGIMENT OF ARTILLERY

ARMY
57.
IC-57942P COLONEL PRAVIN CHANDRA JOSHI

THE REGIMENT OF ARTILLERY

ARMY
58.
IC-58466N COLONEL KULWANT SINGH KUHAD

THE INTELLIGENCE CORPS

ARMY
59.
IC-58675L COLONEL RAMNATH SHANKAR

8TH BATTALION THE SIKH LIGHT INFANTRY

ARMY
60.
IC-59159H COLONEL MANEESH PARTHSARTHY,

2ND BATTALION THE GORKHA RIFLES / 51 SPECIAL ACTION GROUP (NSG)

ARMY
61.
IC-59464P COLONEL DEEPANKAR DAS

19TH BATTALION THE PUNJAB REGIMENT

ARMY
62.
IC-59605Y COLONEL GURKIRAN PAL SINGH

THE GARHWAL RIFLES/36TH BATTALION THE RASHTRIYA RIFLES

ARMY
63.
IC-59684Y COLONEL SUDIP MAJEE, SM

14TH BATTALION THE BIHAR REGIMENT

ARMY
64.
IC-59898P COLONEL LITTON DHAR

4TH BATTALION THE GORKHA RIFLES / 28TH BATTALION THE ASSAM RIFLES

ARMY
65.
IC-60970M COLONEL V SURESH KUMAR

3RD BATTALION THE BIHAR REGIMENT

ARMY
66.
MR-06245M COLONEL ALOK BHALLA

ARMY MEDICAL CORPS

ARMY
67.
IC-60747H LIEUTENANT COLONEL S VENGATESAN

THE CORPS OF SIGNALS

ARMY
68.
MR-07286H LIEUTENANT COLONEL RISHI DHILLAN

ARMY MEDICAL CORPS

ARMY
69.
NR-19914Y LIEUTENANT COLONEL SUSHMA THOMAS

MILITARY NURSING SERVICE

ARMY
70.
SL-04681L LIEUTENANT COLONEL NARESH KUMAR

GENERAL SERVICE

ARMY
71.
IC-66933P MAJOR ANUJ SAMAIYA

THE INTELLIGENCE CORPS

ARMY
72.
TA-42967K CAPTAIN NEIL SHAJI

116TH INFANTRY BATTALION (TA) (PARA) ATTACHED WITH 4TH BATTALION THE PARACHUTE REGIMENT

ARMY
73.
TJ-5363N SUBEDAR SHEIKH TAHIR

162 INFANTRY BATTALION (TERRITORIAL ARMY) JAMMU AND KASHMIR LIGHT INFANTRY

ARMY
74.
JC-561673N NAIB SUBEDAR SHOBHA KANT ROY

14TH BATTALION THE BIHAR REGIMENT

ARMY
75.
JC-811984K NAIB SUBEDAR RAVINDER SINGH

THE INTELLIGENCE CORPS

ARMY
76.
REAR ADMIRAL SURENDRA AHUJA (02845-R)
NAVY
77.
REAR ADMIRAL V RAJA SEKHARA RAO (41115-T)
NAVY
78.
COMMODORE ARVIND SINGH RANA (02809-H)
NAVY
79.
COMMODORE VINAY KUMAR (03053-N)
NAVY
80.
COMMODORE JOGINDER CHANDNA (03176-T)
NAVY
81.
COMMODORE VITHAL RAM PESHWAE (03410-Z)
NAVY
82.
COMMODORE HIMANSHU SHRIKRISHNA SAPRE (03448-K)
NAVY
83.
COMMODORE VIKRAM MENON (03550-T)
NAVY
84.
COMMODORE KM RAMAKRISHNAN (03707-Z)
NAVY
85.
COMMODORE VENKAT NAGA PRASANNA TELIDEVARA (03722-H)
NAVY
86.
COMMODORE CS BABURAJ (41284-A)
NAVY
87.
COMMODORE J HARSHA VARDHAN (51126-W)
NAVY
88.
CAPT ARJUN DEV NAIR (03795-Z)
NAVY
89.
CAPTAIN BIPLAB HOTA (04058-Y)
NAVY
90.
SURG CDR RAJESH PANDEY (75687-R)
NAVY
91
DHARAM PAL, MCPO LOG (F&A) I, (149075-H)
NAVY
92.
AIR COMMODORE ANUJ AGGRAWAL (18015) AERONAUTICAL ENGINEERING (ELECTRONICS)
AIR FORCE
93.
AIR COMMODORE GUMMADI SAHED PHANI NANDISWARA CHOWDARY (18521-R)

AERONAUTICAL ENGINEERING (ELECTRONICS)

AIR FORCE
94.
AIR COMMODORE AJAY KUMAR ARORA (18539-K)

AERONAUTICAL ENGINEERING (ELECTRONICS)

AIR FORCE
95.
AIR COMMODORE VANGAL KRISHNASWAMY SASHINDRAN (18695-R) MEDICAL
AIR FORCE
96.
AIR COMMODORE DEVESH VATSA (18751-G)

AERONAUTICAL ENGINEERING (ELECTRONICS)

AIR FORCE
97.
AIR COMMODORE KIRTI KHAJURIA (19538-R) FLYING (PILOT)
AIR FORCE
98.
GROUP CAPTAIN SANJAY KANT (18012-S)

AERONAUTICAL ENGINEERING (ELECTRONICS)

AIR FORCE
99.
GROUP CAPTAIN VENUGOPLAN VIJAYAN MENON (18527-S) AERONAUTICAL ENGINEERING (MECHANICAL)
AIR FORCE
100.
GROUP CAPTAIN ADITYA JAIN (19477-G) ADMINISTRATION
AIR FORCE
101.
GROUP CAPTAIN PANKAJAKSHAN SANJEEV NAIR (20652-A) AERONAUTICAL ENGINEERING (MECHANICAL)
AIR FORCE
102
GROUP CAPTAIN RAJESH BHARDWAJ (20689-B)

AERONAUTICAL ENGINEERING (ELECTRONICS)

AIR FORCE
103.
GROUP CAPTAIN SARTAJ BEDI, VM (21024-S) FLYING (PILOT)
AIR FORCE
104.
GROUP CAPTAIN PARAMESWARAN SREEKUMAR (21152-N)

AERONAUTICAL ENGINEERING (ELECTRONICS)

AIR FORCE
105.
GROUP CAPTAIN KAMAL SHARMA (21350-A) LOGISTICS
AIR FORCE
106.
GROUP CAPTAIN LALITENDRA KAZA (21614-R) ADMINISTATION
AIR FORCE
107.
GROUP CAPTAIN ASHOK KUMAR DASH (21668-S) MEDICAL
AIR FORCE
108.
GROUP CAPTAIN SOLAYAN KANNAN (21887) ADMINISTRATION
AIR FORCE
109.
GROUP CAPTAIN HARJIT SINGH SIDANA (21908) EDUCATION
AIR FORCE
110.
GROUP CAPTAIN RAJESH SURESH NANDEDKAR (22108-S) FLYING (PILOT)
AIR FORCE
111.
GROUP CAPTAIN SUCHARU RAI (22119-G) FLYING (PILOT)
AIR FORCE
112.
GROUP CAPTAIN JOGINDER SINGH (22133-R) FLYING (PILOT)
AIR FORCE
113.
GROUP CAPTAIN HIRENDRA ASSUDANI (22137-K) FLYING (PILOT)
AIR FORCE
114.
GROUP CAPTAIN MANOJ KUMAR MISHRA (22541) FLYING (PILOT)
AIR FORCE
115.
GROUP CAPTAIN RAJESH SINGH BISHT (23052) ADMINISTRATION
AIR FORCE
116.
GROUP CAPT PANKAJ MITTAL, VM (23166-L) FLYING (PILOT)
AIR FORCE
117.
GROUP CAPTAIN SANDEEP CHOUDHARY (23720) FLYING (PILOT)
AIR FORCE
118.
GROUP CAPTAIN MUGDA VENKAT SRIDHAR (23864-R) AERONAUTICAL ENGINEERING (MECHANICAL)
AIR FORCE
119.
WING COMMANDER MANOJ KUMAR SHARMA (24675-T)

AERONAUTICAL ENGINEER (ELECTRONICS)

AIR FORCE
120.
SHRI PRAVEEN KUMAR HANUMANT SINGH, CHIEF ENGINEER, NORTHERN COMMAND HEADQUARTERS (PROJECT SAMPARK)
BRO
121.
SHRI TAPAS DASS DIRECTOR (ADMIN & LEGAL)
BRO
Besides these, 34 personnel from the Army have also been awarded 'Mention-in-Despatches' by the Government, which include one for 'Operation Meghdoot', 29 for 'Operation Rakshak' and 04 names approved by Raksha Mantri in the Central Honours & Awards Committee (CH&AC) meeting.Bottom of Form