Here is a list of all the latest national news of the last one month. These national news and current affairs will help you during your Personal Interview and during your Group Discussion to put in your valid points. You might face questions like these in your SSB personal interview where the officer would like to check your knowledge on current affairs and recent news, he will ask recent national and international news. You can also download our monthly current affairs ebook to keep in touch with the recent news and current affairs.
India ranked 145th in HAQ index
India ranks 145th among 195 countries in terms of quality and accessibility of healthcare. It is behind its neighbours like China, Bangladesh, Sri Lanka and Bhutan, according to a Lancet study in Healthcare Access and Quality (HAQ) Index. In 2016, India's healthcare access and quality scored at 41.2 (up from 24.7 in 1990).
'Model Code of Conduct Violation Reporting App' To Be Launched by EC
The Election Commission will launch a multi-lingual mobile application empowering people across the country to share evidence of malpractice by political parties, their candidates and activists ahead of the 2019 Lok Sabha polls, directly with the electoral body.
India's Strategic Petroleum Reserve
India received the first consignment of 2 million barrels of crude oil from United Arab Emirates (UAE) for its strategic petroleum reserve (SPR) at Mangaluru (on the west coast), Karnataka. This first consignment from UAE fills one of two strategic reserve caverns at Mangaluru under an agreement between Indian Strategic Petroleum Reserves Ltd (ISPRL) and Abu Dhabi National Oil Company (ADNOC).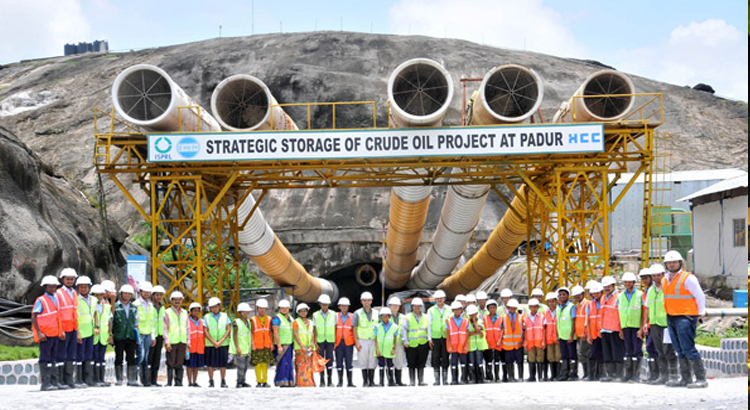 Chattisgarh Gets Anti-Naxal Combat Force, 'Black Panther'
Chhattisgarh will have a new force on the lines of the Greyhounds. It will be called 'Black Panther'. Training (for the personnel who will be part of it) is being imparted and it will be launched soon. Their task will be similar to Greyhounds who are a special force in Telangana and Andhra Pradesh that specialise in anti-insurgency operations against Naxalites and Maoists.
Current Affairs eBooks
Construction of Asia's Longest Tunnel Launched
Prime Minister Narendra Modi inaugurated the Zojila tunnel project, which will provide all-weather connectivity between Srinagar, Kargil and Leh and, at 14.2 km, will also be the country's longest road tunnel. The tunnel will cut down the time taken to cross the Zojila pass from the 3.5 hours to 15 minutes.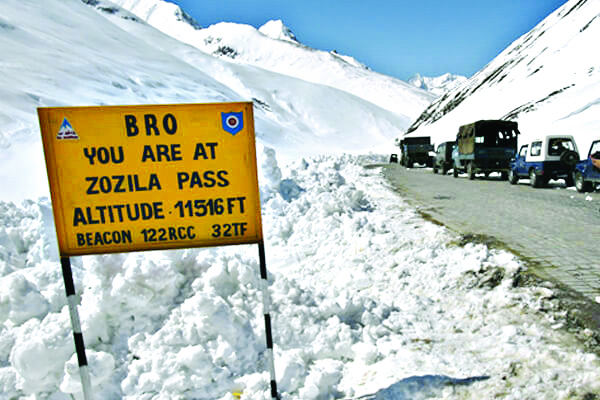 Kishanganga Hydroelectric Project Inaugurated in J&K
Prime Minister Narendra Modi inaugurated Kishanganga Hydroelectric Project. 330 MW Kishanganga Hydro Electric Project, located in Bandipora District of Jammu and Kashmir (J&K) is a run of river scheme. All units of the project have been synchronised on 30 March 2018 and the annual generation of the main project is 1712.96 MU. The Project has been proposed to be completed at a cost of Rs. 5882 crore.
Cabinet approves National Policy on Biofuels – 2018
The National Policy on Bio-fuels and its implementation has been approved by the Union Cabinet. Setting up of a National Biofuel Coordination Committee and a Biofuel Steering Committee has also been approved. The Policy endeavours to facilitate and bring about optimal development and utilization of indigenous biomass feedstocks for production of biofuels. The Policy can be visited at this link.
First all-woman Post Office Passport Seva Kendra
First all-woman Post Office Passport Seva Kendra starts operations in Phagwara, Punjab. The Seva Kendra was inaugurated by Union Minister Vijay Sampla in the local head Post Office. It was 192nd POPSK in the country, but the first one to be operated by an all-woman team. It was part of the Centre's initiative for women empowerment.
UNDP to set up skill development centre in Hyderabad
Aimed at empowering vulnerable and marginalised women by imparting skills training, the United Nations Development Programme (UNDP) will soon set up a skill development centre at 'Bharosa,' an integrated support centre for distressed women and children here. Necessary arrangements for setting up the training centre are underway and it will start in the next two-three months.
IAF Conducts STAR and AFCAT Online for the first time
The Indian Air Force (IAF) for first successfully conducted scheduled test for airmen recruitment (STAR) online and Air Force Common Admission Test (AFCAT), taking forward Digital India Initiative of Government. This makes IAF first of any of three services to undertake selection tests online.
Operation Insaniyat to Help Displaced Rohingya Refugees
In response to the humanitarian crisis being faced on account of the large influx of refugees into Bangladesh, Government of India decided to extend assistance to Bangladesh. India sent basic amenities that the refugees are in urgent need of at the moment. These things include rice, pulses, sugar, salt, cooking oil, tea, ready to eat noodles, biscuits, mosquito nets etc.
Green licence plates for e-vehicles
To promote electric vehicles in India, the government has approved green licence plates bearing numbers in white fonts for private e-vehicles and yellow for taxis. The government also plans to allow youth in the age bracket of 16-18 years to drive electric scooters, besides mandating taxi aggregators to have a certain percentage of an e-vehicle fleet.
India ranks 4th in Asia-Pacific on power index
India has ranked 4th out of 25 nations in the Asia-Pacific region on an index that measures their overall power, with the country being pegged as a "giant of the future" but trails behind in indicators of defence networks and economic relationships.
The Lowy Institute Asia Power Index measures power across 25 countries and territories in the Asia-Pacific region, reaching as far west as Pakistan, as far north as Russia, and as far into the Pacific as Australia, New Zealand and the US.
Naval Commanders' Conference Held in New Delhi
The first Biannual Naval Commanders' Conference of 2018 concluded on 11 May 2018 after four productive days of intense deliberations on a wide range of issues. The Conference was inaugurated by the Raksha Mantri, Smt Nirmala Sitharaman, who set the tone for the deliberations stating that the Indian Navy is a force to reckon with in the Indo-Pacific region.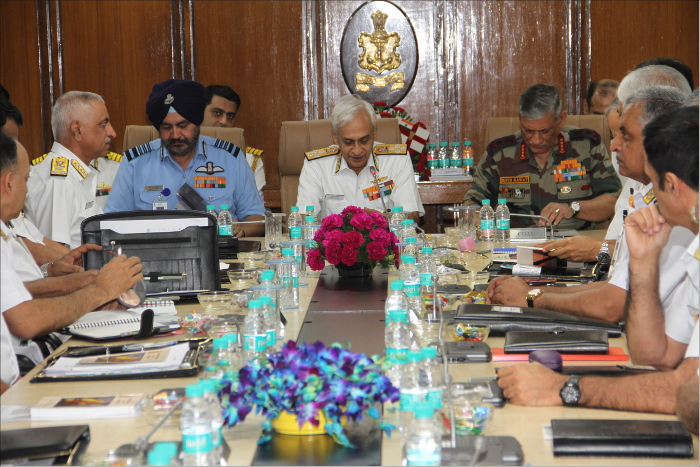 Govt launches National Water Informatics Centre
The government has set up a central body – National Water Informatics Centre (NWIC) – to maintain a comprehensive water resources data. It will be a single window source of updated data on water resources in India.
The NWIC will also collaborate with leading national and international research institutes to provide technical support to central and state organisations dealing with water emergency response of hydrological extremes.
Current Affairs eBooks