Source: HT: Prime Minister Narendra Modi said in his Independence Day speech on Wednesday women officers in Indian armed forces will have an option for a permanent commission like their male counterparts. "I want to give good news to our brave daughters. Women officers who have been selected through the short service commission in our defence forces will get the opportunity for a permanent commission," Modi said in his speech from the Red Fort. The Prime Minister said this would be done through a transparent selection process. It wasn't immediately clear as to what additional streams or avenues would be opened to women officers. Defence minister Nirmala Sitharaman thanked Modi on Twitter for the announcement. The announcement comes after the Centre told the Supreme Court in April it was considering granting permanent commission to short service commission women army officers, a move that could bring an end to an eight-year-old battle in the top court and which will make the army the last of India's armed forces to do so. The Indian Air Force and the Indian Navy already do this.
How To Prepare for SSB Interview:
The government's position in the court was a climbdown from its earlier one. It appealed in the top court after the Delhi High Court in March 2010 ordered it to give women army officers on short service commission a permanent commission.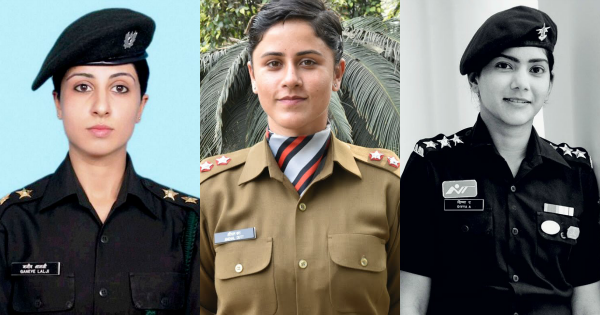 It told the Supreme Court in May that the armed forces have embarked on proposing a series of measures to usher a more "liberal regime" to grant permanent commission to women officers and open new streams of induction for them. In an affidavit filed in the top court, the ministry of defence said it requires six months to formulate modalities and enforce the changes and alterations in the three forces.
Officers serve the military for a period of five years under the short service commission, which can be extended to 10 and then 14 years. They have three options at the end of three years when they choose the permanent commission, opt for a four-year extension or opt out. Permanent commission allows them to serve till the age of retirement.
The army allows the permanent commission to women officers in two branches — judge advocate general (JAG) and education. The air force and the navy, too, grant permanent commission to women officers but only in selective streams.