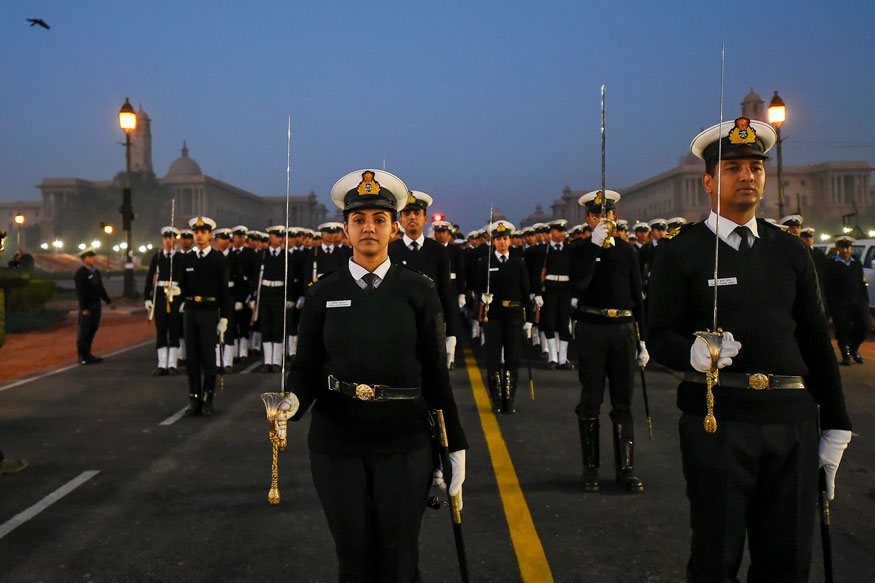 You will see Lt Ambika Sudhakaran leading the Indian Navy contingent in republic day parade 2019, she is one of the platoon commanders who will lead from the front. Lt Cdr Pankaj Kumar Yadav will be the contingent commander of Indian Navy who will lead the 144 young sailors along with Lt Ambika Sudhakaran, Sub Lt Ravleen Kaur as platoon commanders. Lt Ambika Sudhakaran is from JAG (Judge Advocate General) branch of the Indian navy and she is very excited to be part of the Indian navy contingent for RDP 2019.
"I am here to represent the Indian naval contingent for the republic day parade 2019. The journey has been difficult so far but as the day past we are growing stronger and getting better and better. I can proudly say that we are one of the best marching contingents and looking forward to RDP 2019" said Lt Ambika Sudhakaran.
"My message for all the young girls, chase your dreams, don't let anything or anybody deter you, joining the services was one of the best decisions of my life. "she said. The Indian Navy tableau at the Republic Day celebrations here will showcase models of the state-of-the-art assets such as MiG-29K multi-role fighter aircraft, a Kolkata-class ship and a Kalvari-class submarine.