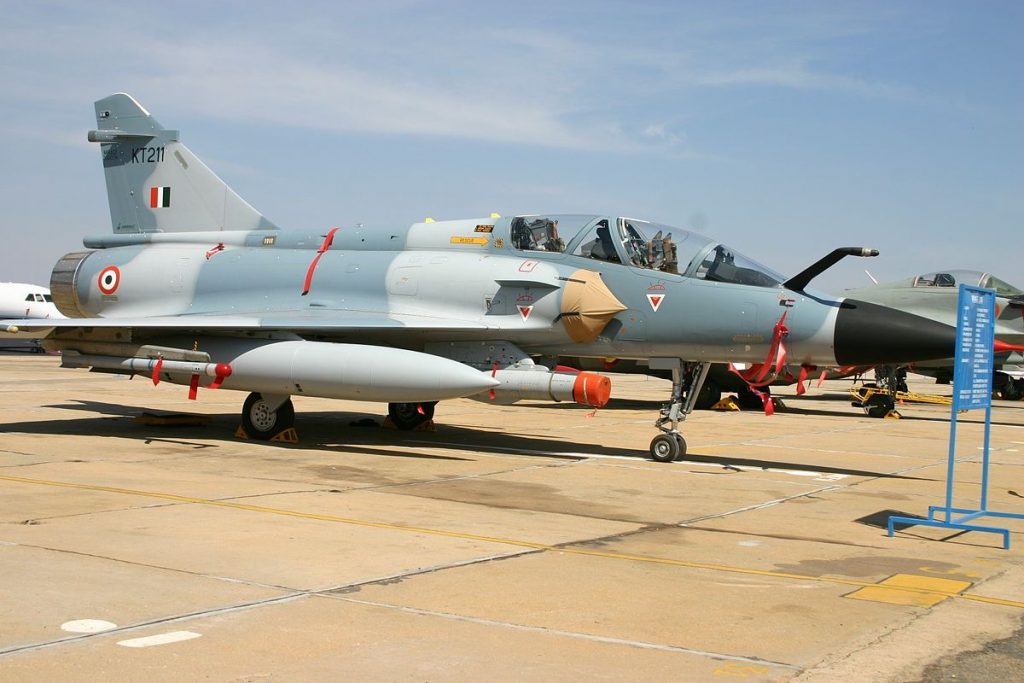 12 Mirage 2000 jets took part in the operation that dropped 1000 Kg bombs on terror camps across LOC, completely destroying it. Pakistani F16s were scrambled to retaliate against IAF Mirage 2000s but turned back due to size of Indian formation. Western Air Command coordinated operation. Large number of JeM terrorists, trainers, senior commanders were eliminated in largest JeM camp in Balakot. Camp was led by Maulana Yusuf Azhar alias Ustad Ghauri, brother in law of JeM Chief Masood Azhar. This was an intelligence based counter terror strike not a military action for sake of war. Have demolished entire terror set up in the suicide bombing training centre in Balakot, and over 300 terrorists were eliminated in the covert operation by Indian Air Force. A total of six bombs were dropped on Pakistan based terrorist camps by the Indian Air Force Mirage 2000s. Key Jaish e Mohammed terrorists targeted in today's air strikes: Mufti Azhar Khan Kashmiri, head of Kashmir operations and Ibrahim Azhar, the elder brother of Masood Azhar who was also involved in the IC-814 hijacking. Maulana Ammar( associated with Afghanistan and Kashmir ops) and Maulana Talha Saif, brother of Maulana Masood Azhar and head of preparation wing. Pakistan's National Security Committee (NSC) after a meeting chaired by Pakistan PM Imran Khan today: India has committed uncalled for aggression to which Pakistan shall respond at the time and place of its choosing.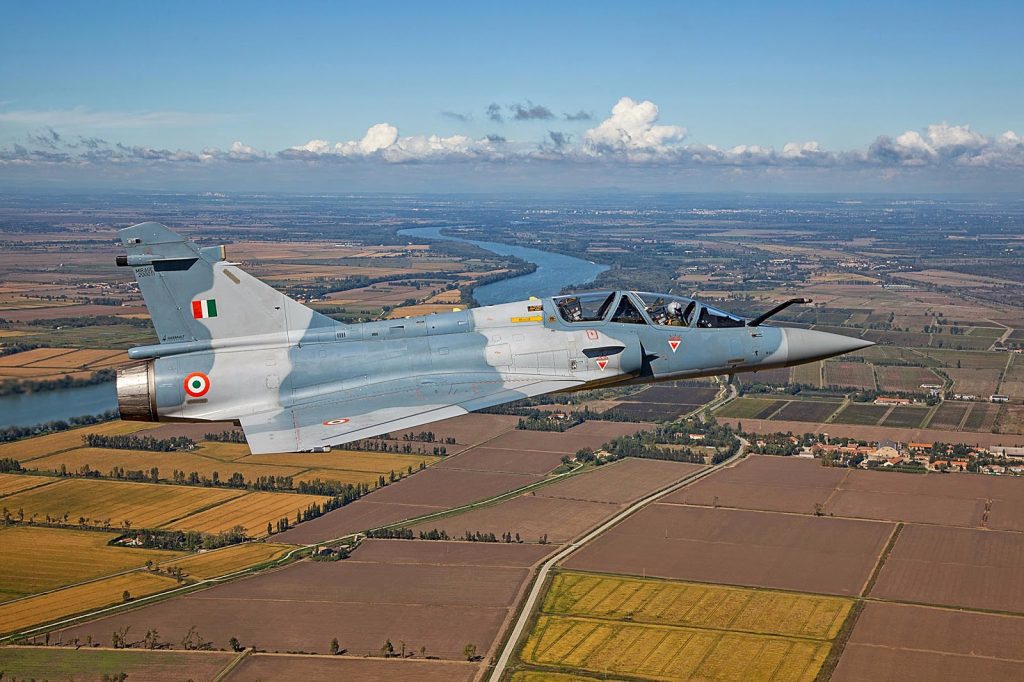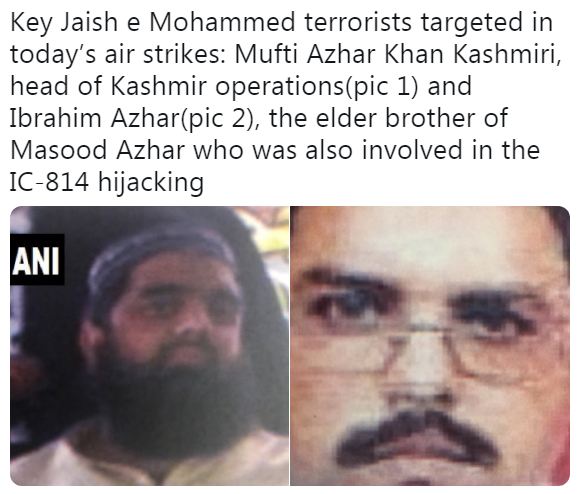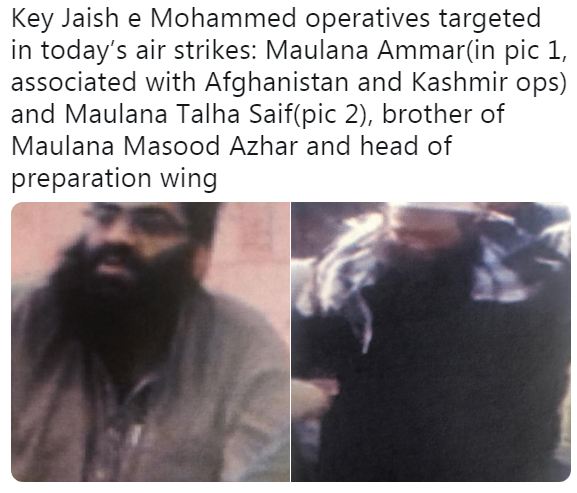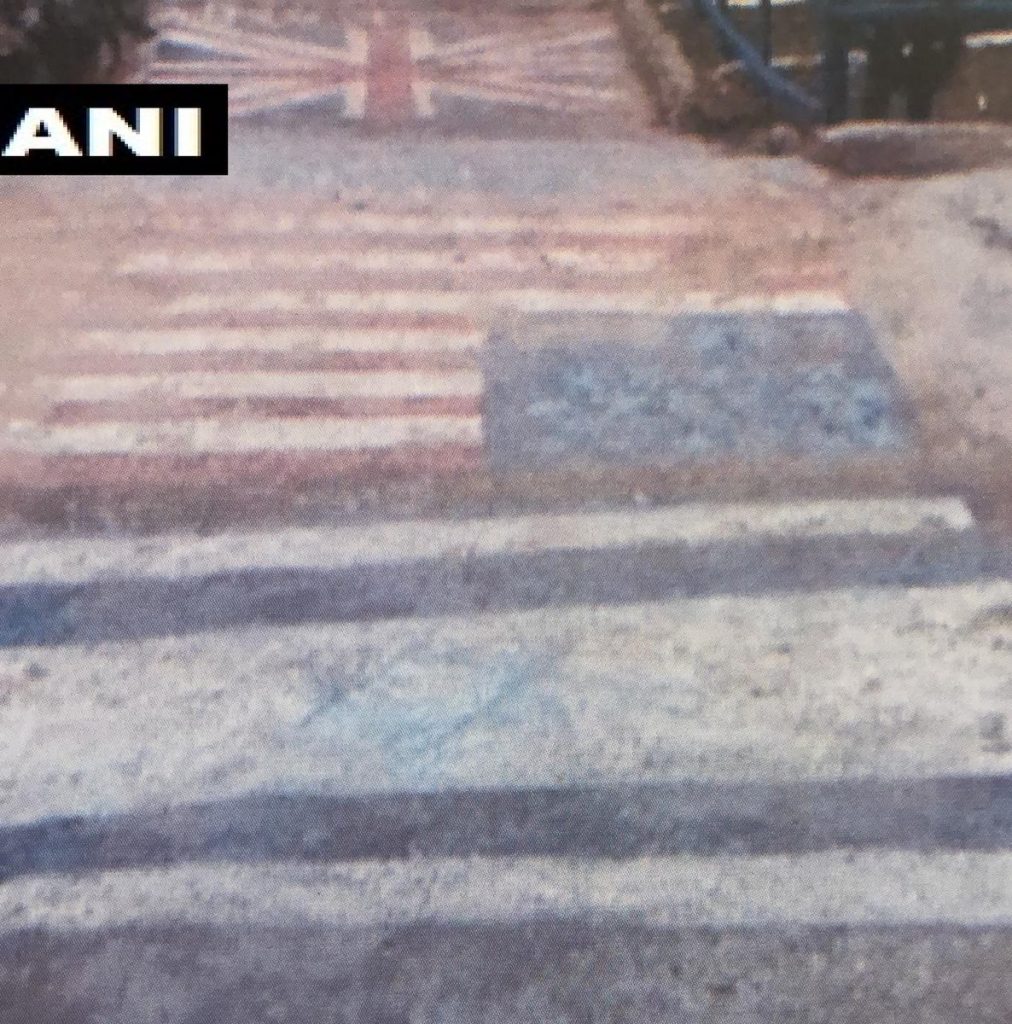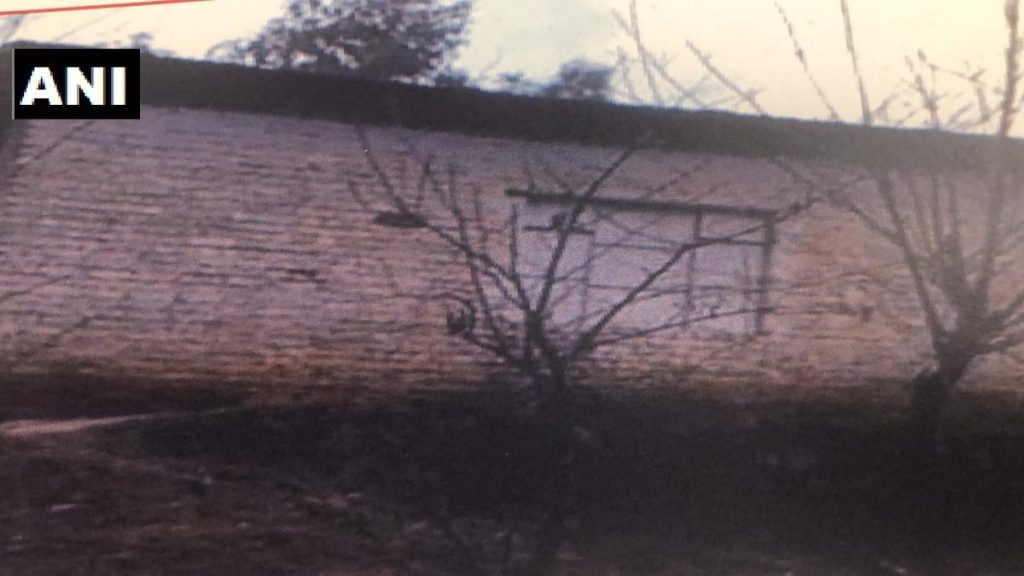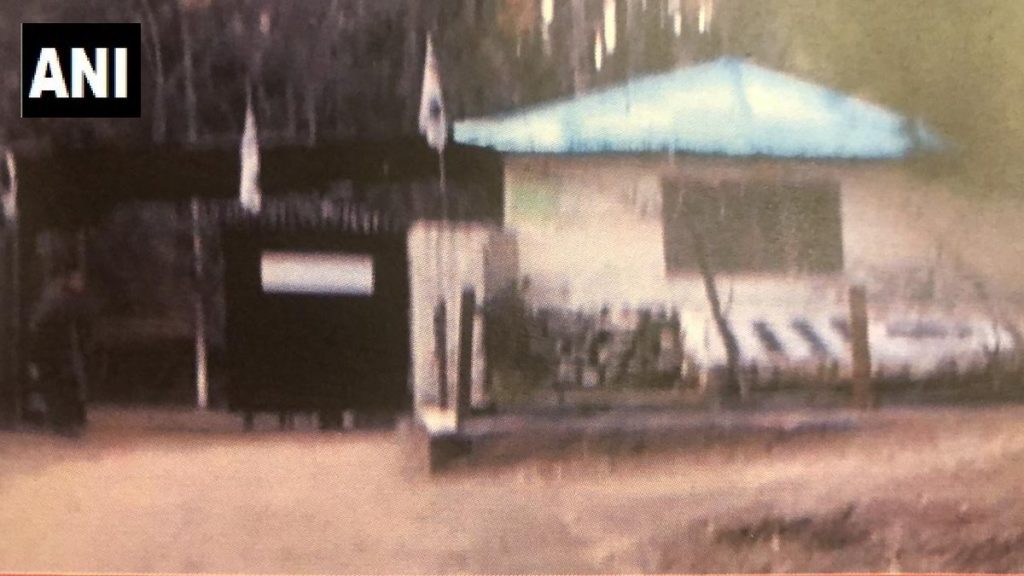 source: Indian Today
FEBRUARY 15
Air Chief Marshal Birender Singh Dhanoa presents the airstrikes as a retaliatory reponse after the bombing in Pulwama. The government clears the proposal.
FEBRUARY 16-20
The Indian Air Force and Army conduct airborne surveillance along the Line of Control (LoC) with Heron drones.
FEBRUARY 20-22
The IAF and intelligence agencies draw up 'target tables' for possible sites to strike.
FEBRUARY 21
National Security Advisor Ajit Doval is presented with target options for an airstrike.
FEBRUARY 22
The IAF's 1 Squadron 'Tigers' and 7 Squadron 'Battle Axes' are activated for the strike mission. Two Mirage squadrons designate 12 jets for the mission.
FEBRUARY 24
A trial run is conducted over central India with an early warning jet Bhatinda and a mid-air refueller from Agra.
FEBRUARY 25-26
The operation begins. The 12 Mirage 2000s take off from Gwalior in batches; they are armed with laser-guided bombs.
An IAF early warning jet takes off from Bathinda, and a mid-air refuelling tanker takes off from Agra. An IAF Heron surveillance drone takes over from a secret airfield.
Mirage pilots conduct final checks on the targets, and are cleared from the command centre to proceed. They fly at a low-level across the Line of Control near Muzaffarabad. They use laser pods to 'paint' targets and drop their payload of bombs.
The mission is conducted between 3.20 and 3.30 am.
FEBRUARY 26
NSA Ajit Doval briefs Prime Minister Narendra Modi, and the government leadership takes stock.