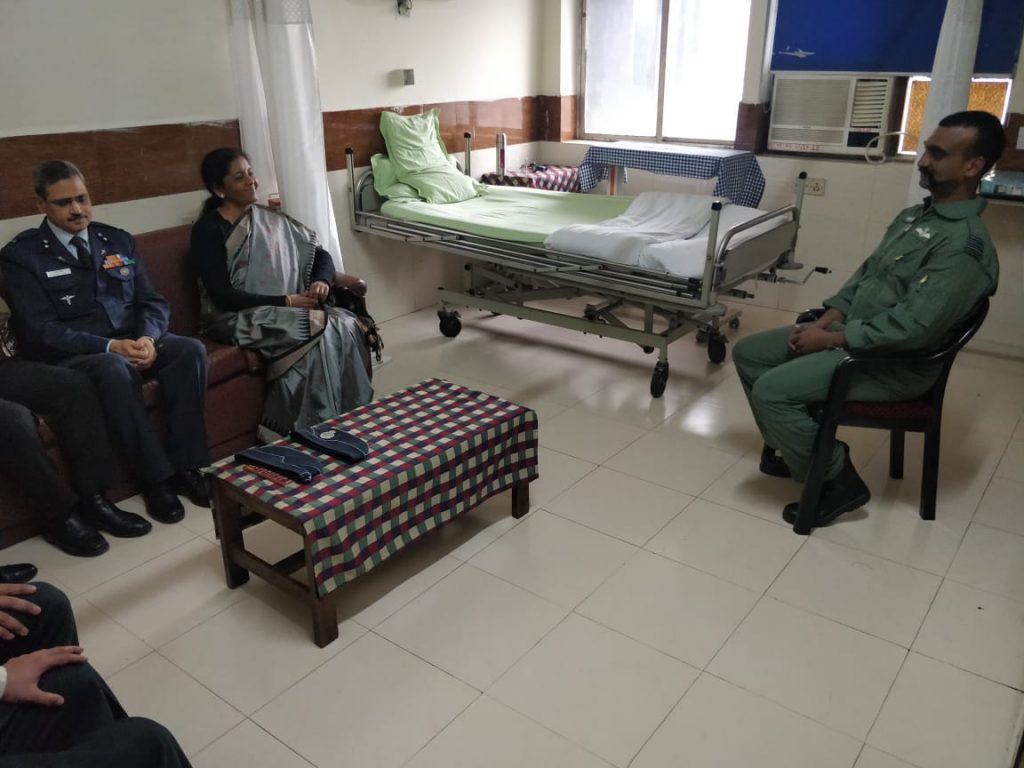 Wing Commander Abhinandan who has become the National hero after he shot down Pakistan F16 advanced fighter jet with years old MiG21, crash landed inside Pakistan, survived a brutal attack by locals and now successfully came back to his country India. He has indeed turned the world military history upside down and became the on the legend in the country. As asked by many defence aspirants, here are some inspiring facts about Wing Commander Abhinandan which will motivate the coming generations.
The 34-year-old Wing Commander is a graduate of the National Defence Academy (NDA). The ancestral roots of captive Commander are in Thirupanamoor village. Wing Commander Abhinandan was first commissioned as a fighter pilot in 2004. Fifteen years into service, he was an efficient Sukhoi-30 fighter pilot Officer Abhinandan Varthaman. He was promoted to Wing Commander and was assigned to the Mi-21 Bison squadron.
He was trained at the IAF centers of Bathinda and Halwara. As per reports, Abhinandan is the son of a decorated former fighter pilot Air Marshal Simhakutty Varthaman, who retired after serving as the Eastern Air Command Chief. It's a strange coincidence that S Varthaman had been an advisor for Mani Ratnam's film Kaatru Veliyidai which was set against the backdrop of the 1999 Kargil conflict between India and Pakistan. His mother is a doctor.
Reportedly, Wing Commander Varthaman belongs to a family of Bravehearts, he is married to Tanvi Marwah, who is also a retired IAF Squadron Leader and has two children. His brother, too, serves, in the Indian Air Force. Abhinandan is a student of Sainik Welfare School, Amatavatinagar in Chennai. He is said to be an enthusiastic reader and an outstanding speaker.
Wing Commander Abhinandan is one of the very few soldiers who was captured by Pakistan army as PoW but came back alive in the country.
He is the only pilot who has destroyed an advanced PAK F-16 fighter jet with IAF MiG21 fighter plane. This unbelievable achievement has shaken world military history. We are proud of Wing Commander Abhinandan and salute to IAF training which produces such fine fighter pilots.
IMPORTANT – Download eBooks for SSB Interview Preparations
https://www.instagram.com/p/BugLx7iAyO6/
https://www.instagram.com/p/BubF61RgkVV/
https://www.instagram.com/p/BudzdVwAaLY/