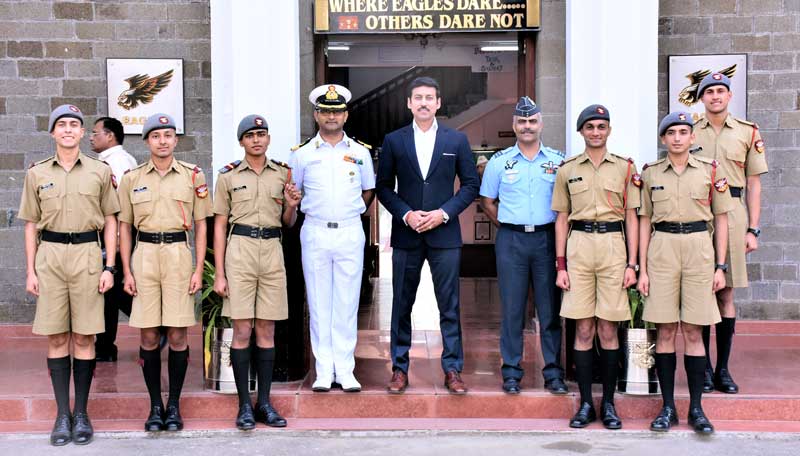 NDA 1 2019 is just around the corner and you can't stop feeling the adrenaline rush in your veins. Some of you must be giving it for the first time while some may be giving it for the last and we know that all of you will break hell to clear this exam. A certain attitude and strategy are required to clear this highly prestigious examination. Let's talk about how to clear NDA 1 2019 and some associated tips with it:
Solving and analysing previous years' question papers will boost your last minute preparation:
If you are reading this then I am pretty sure that you want to not only crack this examination but also want to score good marks in it, no matter what. Start with solving previous years' question papers which you can download easily by the UPSC website along with the answer keys. The basic blueprint and the syllabus haven't been changed in all these years and that way you can remain sure that you won't lose any time by solving and analysing the papers. Facts and figures do change over the years but rarely the panache of all the questions always carries the same weight. Solving the same styled question papers will provide you with a certain exposure that reading alone couldn't as you will feel the pressure while solving them which is very much alike the examination. Also, due to the developed familiarity, you won't have much trouble in solving and attempting them and you can catch up with a lot of them in this way.
Stick to a few but concise study material:
As I said earlier, that solving question papers is the best idea but there are some topics in them which we aren't aware of and require a thorough study of the same. These circumstances demand some study material, books and videos which should be concise in nature and stick to the syllabus. Both the too much comprehensive syllabus and too much brushed up syllabus will sabotage your plan to fetch good marks as you may lose important time. Pathfinder is a good book when it comes for defence exam preparations as they cover all of the topics in a constrained and detailed manner at the same time. There are many YouTube channels too which may help but in my opinion, stay old school and get one or two books and follow them religiously as too much knowledge will confuse you.
Shortcuts are the way to get mathematics:
Though the mathematics part of the exam is from your 11th and 12th class standards, it's a bit tricky at times. The questions seem very easy and doable at first glance but since they are analytical in nature, it requires to be worked upon to find the correct answer. It will take a lot of your time and consistent efforts if you aren't aware of the shortcuts and tricks of the mathematics. You can only score high if you are attempting a maximum number of questions in the right way by using the proper shortcut methods as it will save your time and energy. We, certainly, don't want wastage of marks and time.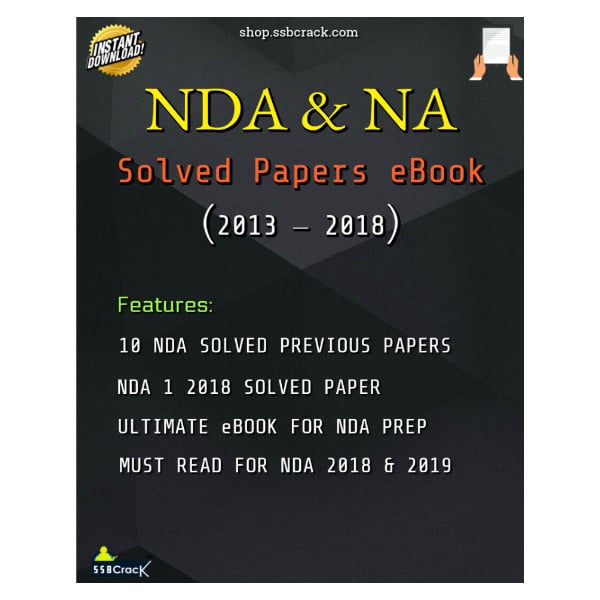 Managing time is managing your exam:
The time which is allotted for the examination is ample in nature and rest depends upon how well you manage it to extract the best out of it. Try mastering those methods and tricks which you know well as they save time. Don't linger around a question which is taking long as you may have a faint idea about it but it will further waste your time, move on to the next question already.  Keep your eyes on the watch and you don't want to feel betrayed by it, even if the fault could have been all yours.
Negative Marking is brutal and decisive at times:
Like every other MCQ styled examination out there, NDA also has the "negative marks" system incorporated by the UPSC. According to this system, each of the wrong answer marked by the candidate will be awarded the deduction of the one-third of the marks of that respective question. Keep your guesswork high but not at the cost of negative marks as they can hamper your chances to get a good score even if you ticked a great many numbers of questions. You should attempt as many questions as you can but the certainty of them being correct should always be high and not out of some random fluke.
Newspaper, internet forums and websites can be your friend if used wisely:
Current affairs are the portion of the exam which if done correctly can fetch you good and accurate marks. This section is an integral part of the GK part and to clear the NDA exam along with scoring well, you need to attend it a manner that will help you clear it. Newspapers are the best and old school way to tackle this section and it can be followed by websites on the internet. Just be updated with the topics discussed on their forums and information shared by them as it can be crucial for your exam.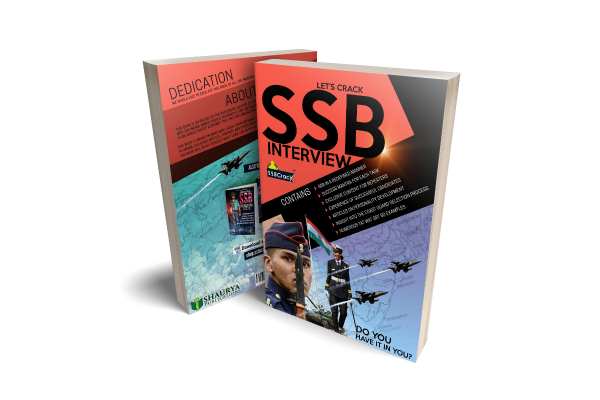 English section needs extensive reading to score well:
Some candidates are so well versed with the English section as they have already attended to a lot of books that English is ingrained in their way of reading and dealing with things. They become naturally strong in English and can deal easily with any type of question in the English section and some of them don't even require any preparation at all. Seems unbelievable, but it is true for those who have read a lot of books and these things help them in solving comprehensions as well as other sections of the examination. You can polish your skills in English at any time, just ready to put in a lot of efforts into reading as it will improve your English language skills as well build your vocabulary. Grammar and skills pertaining to the writing are improved in the same way to a great extent.
Conquering challenges are the best way to learn in life as the best is brought out only when life is throwing the best and roughest of challenges your way. If you will introduce new challenges while studying and will incorporate new strategies in your study plans then it will improve your learning g capabilities. Go beyond the ordinary problems and try to be someone extraordinary in the way you deal with your problems pertaining to the exam or life. If you are weak in any subject then identify your weakness, work upon it and challenge it in every way possible.
Like, Colonel Saurabh Singh Shekhawat said, "Set your goal and follow it like a madman."