Indian Army Dental Corps Notification 2019: Applications are invited from Indian citizens both male and female, who have passed their final BDS examination & completed compulsory rotatory internship, for grant of Short Service Commission (SSC) in the Army Dental Corps. Candidates with Post-Graduate degree qualifications (MDS) can also apply.VACANCIES: A total of 65 (Sixty-Five) vacancies are available for the grant of SSC to desirous civilian Dental Surgeons.
The candidate must be a citizen of India.
Age Limit: Maximum permissible age for SSC will be 45 years as on 31 Dec 2019.
Qualification: Short Service Commission in Army Dental Corps is open to candidates possessing requisite qualifications, BDS/MDS from a College/University recognized by the Dental Council of India (DCI). The college should be recognized for the respective batch/year in which the candidate has graduated. Candidates must have registered themselves as Registered Dental Practitioners with any State Dental Council. Candidates should have secured a mandatory min of 55%marks in final year BDS* (aggregate of all subjects).
Candidates should have completed one-year compulsory rotatory internship by 31 Mar 2019. No condonation of internship of one-year period shall be accepted except:

Students of the batch admitted during the academic session 2007-2008 & have completed four& a half year BDS course along with 06 months' compulsory rotatory internship and
Students admitted during the academic session 2006-2007 at Rajah Muthiah Dental College, Annamalai University & have completed 05 yrs. BDS Course without internship.

Permanent or Provisional Dental Registration certificate of the candidate from State Dental Council /DCI should be valid at least up to 31 Dec 2019.
Candidate must have mandatorily appeared in the National Eligibility-cumEntrance Test, NEET (MDS)-2019 conducted by National Board of Examinations (NBE), New Delhi, on 14th Dec 2018.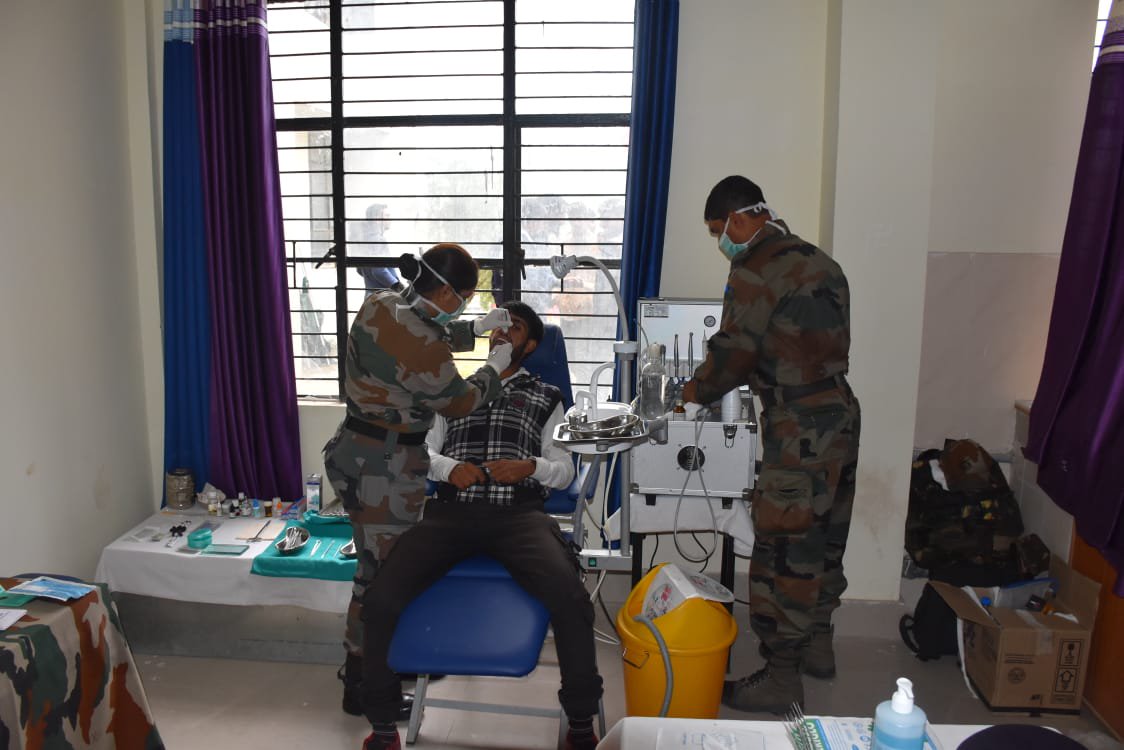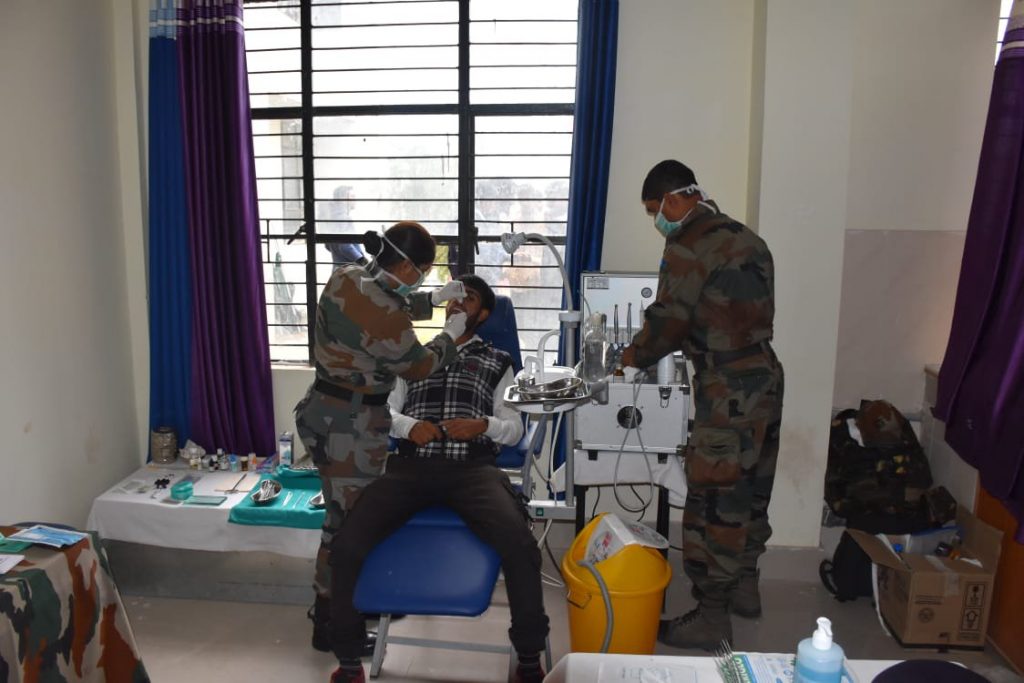 Eligibility of candidates will be the responsibility of the candidate themselves as per the criteria mentioned in the Information Brochure. He / She should check his /her eligibility before participating in the commissioning process.
Note: – Only those candidates (BDS/MDS) who have appeared in the National Eligibility-cum-Entrance Test, NEET (MDS)-2019 conducted by National Board of Examinations (NBE), New Delhi, under the aegis of Ministry of Health & Family Welfare, on 14th Dec 2018, at various examination centers of NBE, are eligible to apply.
Application form for grant of Short Service Commission in Army Dental Corps – 2019 is placed as an Appendix to this document. The application form may be downloaded & submitted accordingly. List of self-attested certificates/documents (only Xerox copies) to be submitted by the candidates along with the application form is as under:
Matriculation (Class X)/ SSLC/ ICSE certificate/ Birth certificate issued by municipality as valid certificate of proof of age.
NEET (MDS)-2019 Admit Card.
NEET (MDS)-2019 Score card.
Final year BDS Mark Sheets (Part I & Part II) *. Candidates should have secured a min of 55% marks in final BDS.
BDS & MDS Provisional Pass Certificate/Degree Certificate.
Compulsory Rotatory Internship completion certificate.
Permanent/Provisional State Dental Council registration certificate.
Proof of Nationality as valid passport/ Nationality Certificate / voter I-Card issued by Election Commission of India (Domicile/Nativity Certificate)
Aadhaar Card of the candidate issued by UIDAI, Govt. of India (if available).
In case of any change in name of candidate after Matriculation (10th Class) necessary notification or any other authority clearly highlighting your change of name.
Authority under which BDS/MDS Dental College/batch (of passed out candidate) is recognized by DCI. A certificate endorsing/certifying the same may be acquired from the college authorities.
No Objection Certificate from the present employer, if any.
02 (Two) Passport size photographs to be attached along-with the application form. 05 (Five) additional, passport size photographs will be required for candidates who are shortlisted to undergo medical examination.
Enclose one self-addressed post card for 'Acknowledgement' & one self-addressed envelope of size 23 cms x10 cms along-with postal stamps of Rs 50/- value, for return correspondence, if any, through speed post. (Applications without envelope & postal stamps of the specified amount will be rejected).
* Candidates with five years of BDS (Not including internship) will attach fourth and fifth year mark sheets.
Document Verification: The candidates shortlisted for the interview will produce all the original certificates for verification as applicable at the time of Interview. Candidates without Documents in original at the time of Interview will not be eligible even if he / she has got the necessary merit.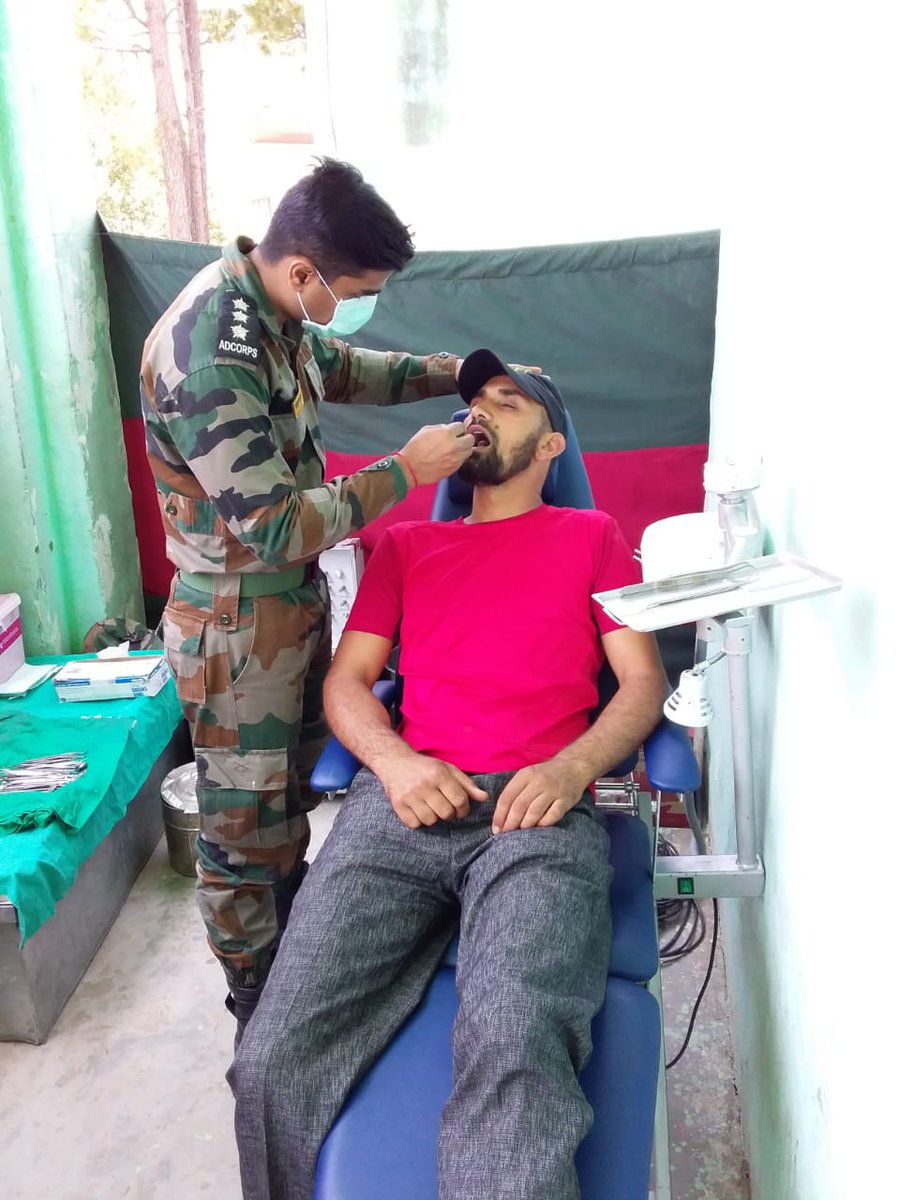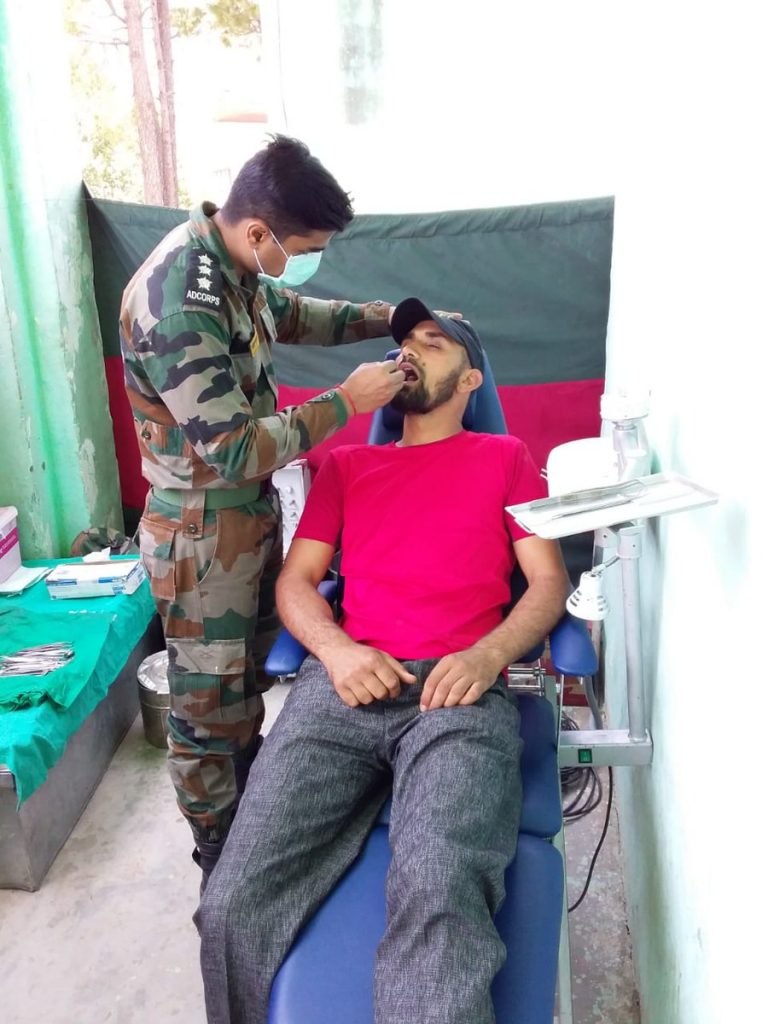 Candidates, who have deposited the original documents with any other institution, will be permitted to attend the interview provided they produce a deposit certificate for the same from the Dean / Head of the institution where the documents are deposited. These candidates will produce photocopies of the certificates (attested by the Dean/Head of the Institution) along with the deposit certificate as mentioned above.
Short Service Commission (SSC) in Army Dental Corps is strictly governed by Govt. of India, Ministry of Defence regulations & amendments thereof on the subject. The Commission & subsequent training is controlled by the Office of the Director General Armed Forces Medical Services (DGAFMS) in accordance with extant rules.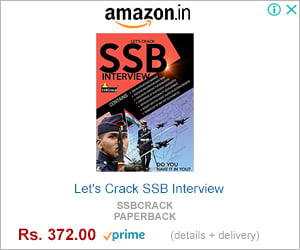 Applicants may kindly note that, mere appearance in NEET (MDS)-2019/ forwarding of application does not confer any automatic rights to grant of SSC in Army Dental Corps. Applicants, who have registered, as per proper application format, only will be considered for SSC in Army Dental Corps subject to fulfilling the requisite eligibility & medical fitness criteria, as may be prescribed by the GOI letters on the subject.
All candidates are advised to preserve their Admit Card-cum-Confirmation slip & Score Card of the NEET (MDS)-2019 examination for the purpose of verification of documents.
Candidates should go through this Information Brochure carefully before contacting this office for any queries. Queries pertaining to eligibility and other issues shall only be entertained if the information requested is not given in this brochure or on website www.indianarmy.nic.in.
All the correspondence should preferably be addressed by e-mail. The e-mail query must mention SSC-2019 in the subject heading & shall be addressed only if it contains NEET (MDS)-2019 Roll No and contact telephone number of the sender. An e-mail containing queries on information that is already in the Information Brochure shall not be entertained. Queries shall not be entertained from person claiming themselves to be a representative, associate(s) or officiates of the applicant candidate. Do not attach any documents along with the E-Mail queries.
Candidates may kindly note that by registering for and participating/appearing in the selection process, the candidate is deemed to have read, agreed and accepted the terms and conditions in the information brochure for SSC in AD Corps for year 2019.
The list of the candidates who are shortlisted for interview based on the marks secured in NEET (MDS)-2019 & other eligibility criteria will be displayed on the website www.indianarmy.nic.in in due course of time, after approval of the competent authority. Candidates are advised to visit the website regularly for information, if any and notices pertaining to Short Service Commission in AD Corps.
SELECTION PROCEDURE
Screening for Calling for Interview: Candidates are shortlisted for interview on the basis of the marks scored in the National Eligibility-cum- Entrance Test, NEET (MDS)-2019 conducted by National Board of Examinations (NBE), New Delhi, under the aegis of Ministry of Health & Family Welfare. The list formulated will be utilized for screening of candidates in the ratio of 1:10 to be called for interview, i.e. for each advertised vacancy ten candidates will be called for interview.
Interview: Shortlisted candidates will be called to appear for interview before a duly constituted Selection Board, at New Delhi to assess their suitability & merit for grant of Short Service Commission (SSC) in Army Dental Corps. The final merit list for Grant of SSC in Army Dental Corps will be based on the performance in the interview alone. The candidates who qualify in the interview will be subjected to Medical Examination.
Medical Examination: All the candidates who are provisionally placed on the merit list will have to undergo a detailed medical examination for ascertaining their medical fitness. The decision of the Medical Board will be final.
MEDICAL EXAMINATION
Every candidate, who qualifies the interview will have to mandatorily undergo a Medical Examination by a duly constituted Medical Board of AFMS for ascertaining his/her medical fitness as per laid down medical standards for commissioning. For reference of the candidates, the general guidelines/parameters for medical fitness are available at www.indianarmy.nic.in.
Only those candidates, who are declared medically fit, will be eligible for grant of Short Service Commission (SSC) in the Army Dental Corps. The proceedings will remain confidential and will not be divulged to anyone.
In the event of a candidate/ candidates being declared medically unfit by the Special Medical Board (SMB), the President of the Special Medical Board will intimate the same & the procedure for requesting for Appeal Medical Board (AMB) to the candidate/candidates.
Unfit candidates should report for AMB within a maximum period of 42 days from the day of the SMB. Candidates are advised in their own interest to appear for AMB well in time and should not wait for the last day given by the SMB. Candidates declared UNFIT by the AMB will be intimated by the President, Appeal Medical Board about the procedure to challenge the findings of AMB.
Candidates are intimated that the Review Medical Board (RMB) will be granted at the discretion of the DGAFMS based on the merit of the case & that RMB is not a matter of right. No representation in this regard will be entertained.
Candidates will be considered medically FIT only on receipt of approved medical documents.
Pregnancy, if detected at any stage, after selection at interview or during precommission Medical Examination, will render the candidate as TEMPORARY UNFIT for grant of commission. Commission will be offered to the candidate after being declared medically FIT by the medical board.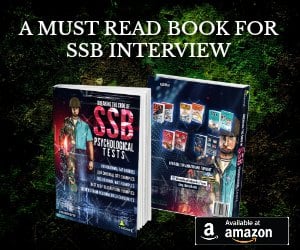 PHYSICAL STANDARDS
Height & Weight: The minimum acceptable height with correlated weight for men are 157.5 cms & weight should be 49.5 Kgs. The minimum acceptable height with correlated weight for women is 152 cms & weight of 42 Kgs. In case of candidates belonging to the North East and hilly areas like Gorkhas, Nepalese, Assamese and Garhwalis, the height will be relaxed by 5 cms and weight commensurate with reduced height.
Permanent Body Tattoos: For Tattoo policies please visit the Website www.indianarmy.nic.in.
To be passed fit, a candidate must be in good physical and mental health, free from any disability likely to interfere with the efficient performance of duty.
MERIT LIST: It may be noted that merely qualifying at the interview does not confirm final selection. A merit list is prepared purely on the basis of marks obtained by the candidates in 8 the interview only. Short Service Commissions in AD Corps will be offered/granted to the candidates from the above list strictly in order of merit, subject to their being medically FIT.
COMMISSION: Selected candidates/ Civilian Dental surgeons will be granted Short Service Commission in AD Corps in the rank of Captain, from the date specified in the offer letter, subject to them being medically or otherwise FIT and will accordingly be entitled to full pay & allowances as applicable.
WHOM TO APPLY: Interested candidates should apply as per the attached application format only. Applications complete in all respects, along with Application Processing Fee (APF) should be dispatched through Registered/Speed Post only to: – : Director General Armed Forces Medical Services (DGAFMS/DENTAL-2), Room No 25, L-Block, Ministry of Defence, New Delhi – 110001
Candidates are required to enclose a non-refundable Demand Draft of any Nationalized Bank only for Rs. 200/- (Rupees Two Hundred only) payable at New Delhi in favour of "DGAFMS (APF Fund)" along with the application. It is to be ensured that the Demand Draft bears the name, contact No & address of the candidate at the back of the demand draft. The date of issue of the Demand Draft should be after the publication of this advertisement.