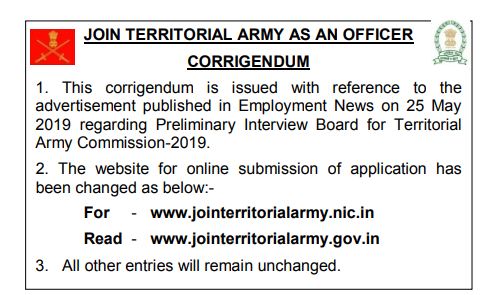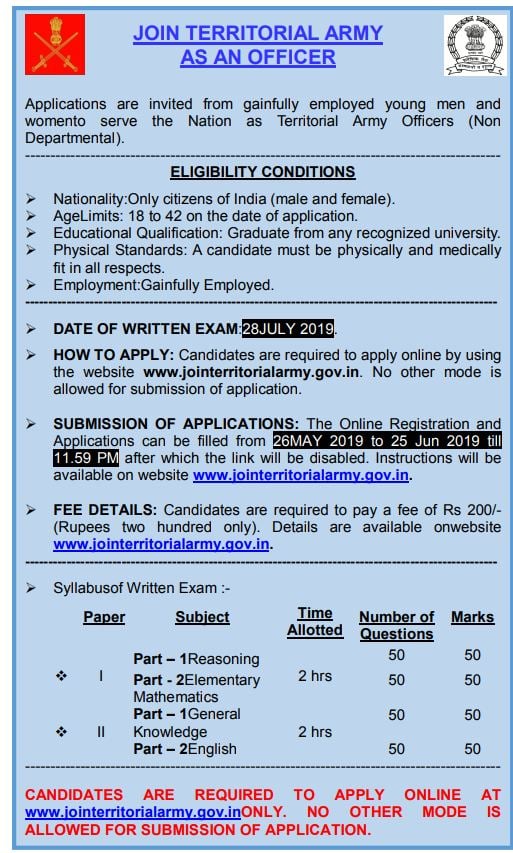 Territorial Army notification is published now and both male and females candidates can apply for the Territorial Army, the online registration for the Territorial Army will happen on the new TA website i.e.
www.jointerritorialarmy.gov.in . Applications are invited from gainfully employed young citizens for an opportunity of donning the uniform and serving the nation as Territorial Army Officers (Non Departmental), based on the concept of enabling motivated young citizens to serve in a military environment without having to sacrifice their primary professions. You can serve the nation in two capacities – as a civilian and as a soldier. No other option allows you such an expanse of experiences.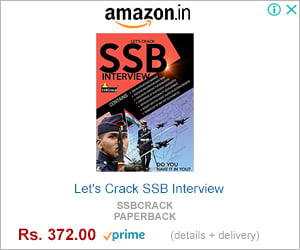 The candidates applying for the examination should ensure that they fulfil all eligibility conditions for admission to the Examination. Their admission at all the stages of the examination will be purely provisional subject to satisfying the prescribed eligibility conditions. Mere issue of Admission certificate to the candidate will not imply that his candidature has been finally cleared by the competent authority.
Candidates whose application forms are found correct will be called for screening (written exam followed by interview only if passed in written exam) by a Preliminary Interview Board (PIB) by the respective Territorial Army Group Headquarters.
Successful candidates will further undergo tests at a Service Selection Board (SSB) and Medical Board for final selection.
Vacancies of male and female candidates will be determined as per organisational requirement.
Candidate who qualify in written test of Preliminary Interview Board are required to bring the following documents in original along with self-attested copies at the time of Preliminary Interview Board:
Application Form IAF (TA)-9 (Revised) Part-2 to be downloaded from www.jointerritorialarmy.nic.in and fill it up in their own hand writing.
All educational qualification certificates (Matric onwards).
Latest physical fitness certificate from a registered MBBS Doctor.
Copy of Identity proof with photographs (Voter ID/PAN Card/Passport/Driving license etc).
Domicile/ Residential proof.
Certificate for proof of age (Matric/ Senior Secondary mark sheet and certificate for verification of date of birth).
Service certificate by candidates employed in Central Govt/ Union Territory/ State/Semi Govt/ Private Sector Authenticated by Head Office alongwithsalary certificate and No Objection Certificate by the department as per format given below.
Self employed candidates are required to submit an Affidavit on Non-Judicial stamp paper of minimum value duly attested stating nature of employment and annual income along with photocopy of PAN card and self certified character certificate.
Candidates whose names vary in documents should submit copy of Gazette notification of India/ State showing the correct name or an affidavit duly supported by newspaper cuttings.
Latest income proof from the appropriate authority (i.e. Income Tax Revenue Department / Magistrate / Employer).
Copy of PAN Card. (m) Copy of Aadhar Card.
Copy of latest Income Tax Return (ITR) filed.
Employees of Railways are required to submit No Objection Certificate authenticated by Railway Board.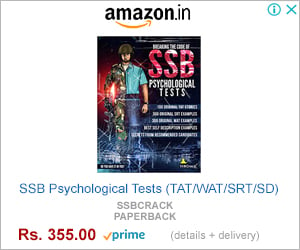 PRELIMINARY INTERVIEW BOARD FOR TERRITORIAL ARMY COMMISSION – 2019
DATE OF WRITTEN EXAMINATION: 28 JULY 2019
SUBMISSION OF APPLICATION: 26 MAY 2019 TO 25 Jun 2019
Official Website : www.jointerritorialarmy.nic.in.
CANDIDATES ARE REQUIRED TO APPLY ONLINE AT www.jointerrtorialarmy.nic