The Mirage 2000 pilots who flew across the heart of enemy territory to carry out precision air strikes, on Jaish-e-Mohammed Terror camps are to be awarded the Vayu Sena Medal for acts of gallantry showcased during 'Operation Bandar.' The recipients of the gallantry awards are: Wing Commander Amit Ranjan, Squadron Leader Rahul Basoya, Squdron Leader Pankaj Bhujade, Squadron Leader Shashank Singh and Squadron Leader BKN Reddy.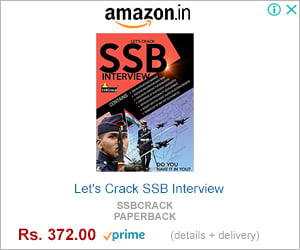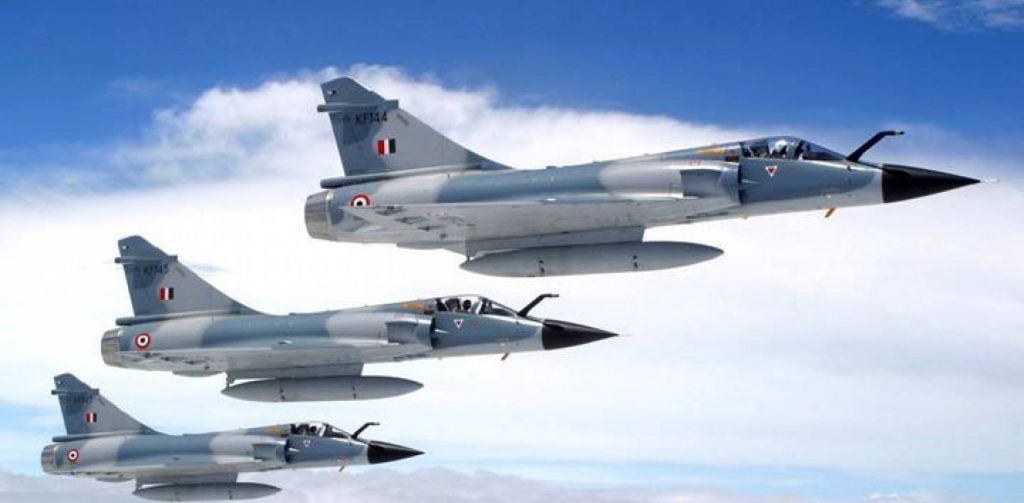 What happened during Operation Bandar?:
Over 350 Terrorists and 25 Trainers of the Jaish-e-Mohammed (JeM) were killed, in a covert-airstrike by the Indian Airforce (IAF) dubbed 'operation Bandar'. The Airstrike was in response to the Pulwama Terror attack, which had claimed the lives of over 44 Central Reserve Force Police Personnel (CRPF) on 14 February, 2019.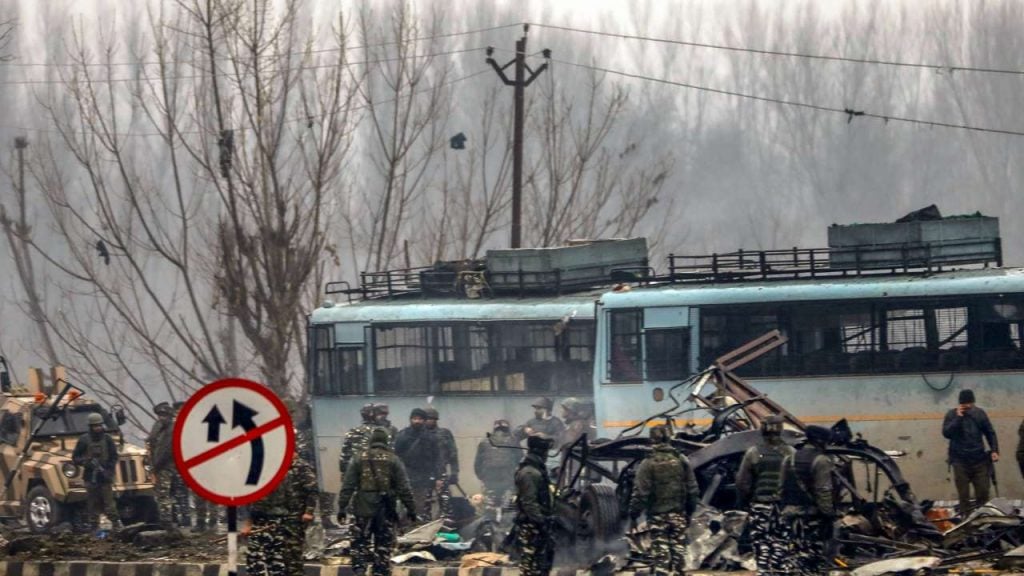 At around 4:00 am on 26 February, 2019, 12 Mirage 2000 fighter jets of the IAF dropped a 1000 kg 'payloads' of over 6 laser guided bombs, on Terror camps in Balakot, Pakistan.
The highly coordinated covert-operation took place following actionable intelligence regarding the location of a 5-star resort style hilltop camp, around a thickly-forested area, where several top Jaish commanders among other terrorists from various terror outfits were being accommodated and trained.
The clandestine airstrike was carried based on sound intelligence sources on the ground, with every camp meticulously identified and was specifically targeted at the (JeM). According to reports One of the targets destroyed by IAF Mirage jets was in Pakistan's Khyber Pakhtunkhwa area. Following the intelligence inputs, fighter jets of the IAF took off from several air bases under the Western and Central commands at about the same time. The operation was an 'intelligence-based counter-terror strike' and not a 'military action' for the sake of war.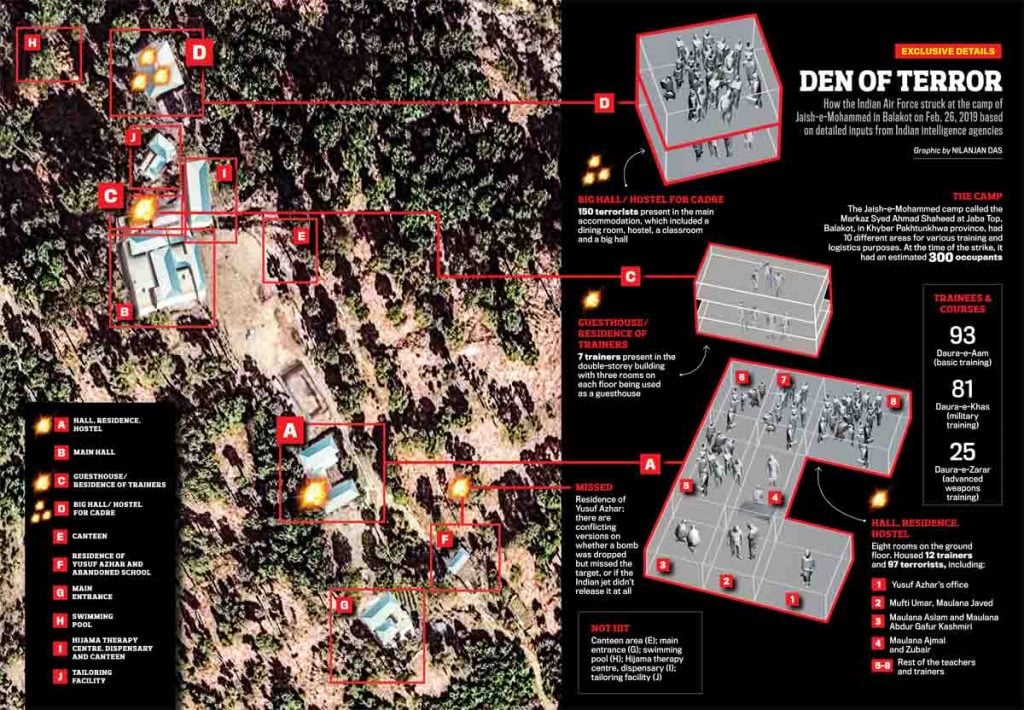 The airstrike had resulted in the elimination of an entire terror setup in the suicide bombing training centre at Balakot, with over 350 terrorists, including top Jaish commanders having been neutralised in the covert operation by the IAF. An ammunition dump containing more than 200 AK series of rifles, uncountable rounds hand grenades, explosives and detonators were also blown up during the covert-op.
The Pakistani establishment had given out a public statement less than an hour after the attack, stating that India has violated their airspace, summoning India's acting high commissioner and condemning the strike as a "violation of its territorial sovereignty" by Indian jets.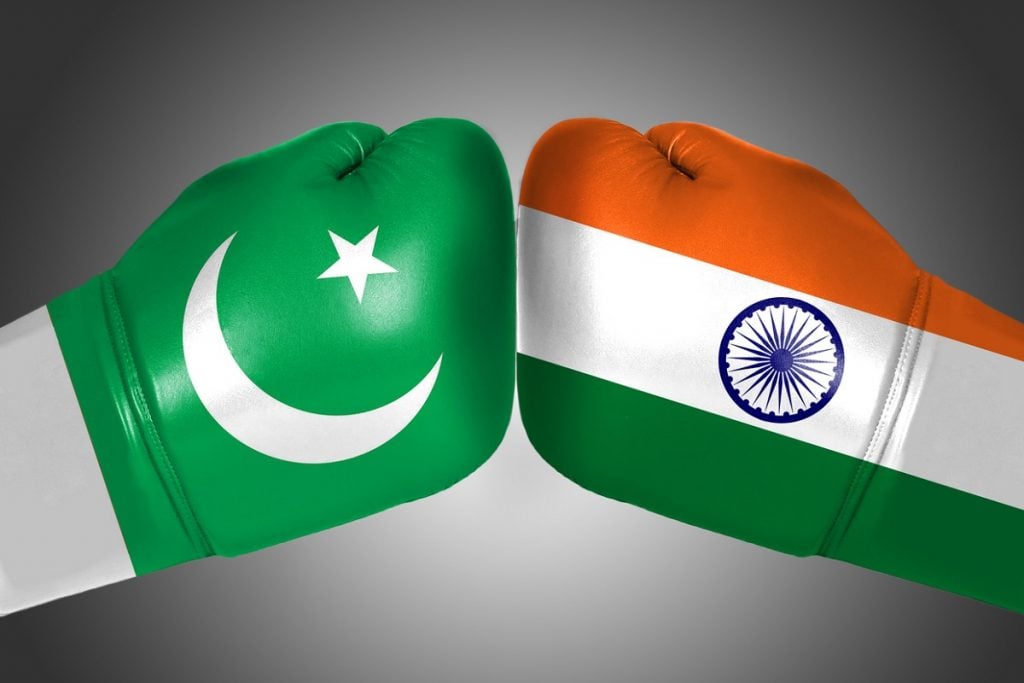 The Indian side had acknowledged the operation a few hours later, with India's foreign secretary confirming that India struck the biggest training camp of Jaish-e-Mohammed (JeM) in Balakot, in the early hours of Tuesday. This was unlike any previous strike, as it is for the first time that India had struck deep inside Pakistan territory, since the Indo-Pak war of 1971.