Dear Aspirants Cdr. Natarajan here, I have come across series of cases recently where candidates after long years of hard work and intense preparation clear their SSB but unfortunately meet up with failure in the SSB Medicals and this can be completely heart breaking. Last year we had a candidate named Animesh Hole from Satara who had struggled his way up having studied in vernacular language and did his graduation and came up for CDS Entry. Though he was rustic, he had put in a lot of efforts and cleared the SSB in his very first attempt but unfortunately he was declared permanently unfit in medicals because he had calcification in his liver which was more than the permissible limit. There was another case by the name of Avinash Yadav who was a student of Sainik School Ghodakhal who could not make it in the NDA / TES but was a hard-core defence aspirant and after his graduation he tried for OTA and finally cleared the SSB in his 7th attempt but was declared unfit because he had renal calculi and had to run around and get an endoscopic surgery done and was finally declared fit.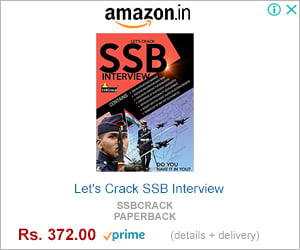 There is yet another case by the name Mudaseer L Akki who after clearing his SSB for JAG entry was declared unfit medically for Fatty Liver Grade II and the most disheartening of all was a case by the name Pranit who was a student of Sainik school Korkunda, who was declared unfit for all the three services after having cleared the SSB in his very first attempt for anomaly in his spinal chord. This boy lived with a dream of joining the forces for 7 years and was an excellent candidate but unfortunately he had to go through this situation in the end.
I have even come across cases were a candidate after having done well in his 12th went on to pursue graduation in humanities so that he can crack the CDS Examination one year earlier than the engineer graduates and even after succeeding at the written examination and the SSB, he gets permanently rejected in medicals which in turn means that he has ruined his career forever. Had he known his medical condition early on he could have well pursued his engineering and got into an alternative employment.
The medical examination being the last step of this intense competitive process, there is a need to obviate any chances of it letting you down before the onset of the entire process. This will prevent avoidable heartbreaks by surprise sprung during the medicals.
I was pondering over this for several months in an attempt to eliminate this easily avoidable obstacle with a little planning and preparation. And I sincerely wanted to address this issue since AFPA has also started a program by the name MISSION NDA where boys after 10th are being inducted to prepare for the NDA Examination simultaneously with their board curriculum.
Seeing such rampant medical rejections which is almost 30 percent of the recommended candidates today, I wanted to be sure that these young boys do not meet up with the same fate like others. But the real challenge was there is no way that one could get the desired medical parameters which could guide a normal civilian doctor to screen these cases. However, after a long hunt for a solution, I came across a Whats App group of retired medical officers of the armed forces living in Nagpur and started engaging with them to find a solution for this critical aspect which can go a long way in identifying temporary medical rejection cases and initiate timely measures to eradicate the problem so that they don't have to go through the anxious moments post recommendation at the SSB and also to identify cases of permanent rejection so that they make informed career decision early on.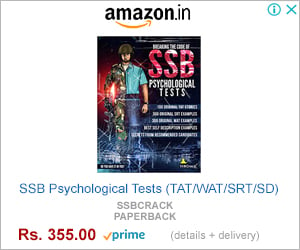 I was indeed very fortunate to be able to identify a set of specialist doctors who are conversant with the medical parameters of the defence forces and where willing to contribute for this social cause but not all where actively practicing and had the diagnostic facilities available with them.
While they were willing to screen these cases and suggest remedial measures they wanted the diagnostic to be done from external agencies and as known to all of us the diagnostic services are quiet expensive today so the next challenge I faced was to identify an institution which could provide these services for a reasonable cost and this lead me to a charitable institution that runs a medical college with all the facilities available with them. I could finally strike a deal where they were graciously willing to extend all the diagnostic services at a very reasonable rate.
As a start, AFPA has decided to provide this as a FREE service to all the students who come to us for any of our courses including the SSB Coaching and wont charge anything from the aspirants. AFPA will take care of all the expenses related to diagnostic and consultation however in complex cases requiring any additional diagnostics such as CT scan, MRI, 2D Doppler etc. will have to be borne by the aspirants alternatively they may do further evaluations on their own anywhere else of their choice. Any subsequent treatment / medication will also have to be borne by the aspirants.
As far as I know no coaching centre in the country offers this service and as usual AFPA is yet again making a new beginning which will serve the cause of the defence aspirants and the society at large and I am sure this will help the aspirants the most.
This value addition is unique to AFPA and will go a long way in fulfilling as aspirants cherished dream.
Crack SSB; Achieve Success – AFPA – the ultimate prep course!
Powerful training coupled with one-on-one feedback from experts! Get the skills; ace the interview!
Register Now at https://www.afpa.in