NDA 2 2019 English GAT Answer Keys PDF & Paper Solution [All Sets]. NDA 2 2019 written exam was conducted on 17th Nov 2019 by UPSC for the aspirants who want to join the Indian army, air force and navy after 12th. This exam was attempted by candidates who have cleared the 12th and also who are appearing in 12th. NDA exam is conducted two times every year by UPSC and only male candidates are allowed to write the exam. One who clear the NDA 2 2019 exam cut off, will get a call for the SSB interview at one of the Indian army selection boards. After clearing the SSB interview, candidates go through the medical examination. Once the merit list is prepared, candidates get joining instructions based on their order of merit. As the exam is over many candidates will be looking for the NDA 2 2019 answer keys to check their answers and predict their scores. SSBCrack will provide the NDA 2 2019 answer keys for Maths, English and GK all set very soon. Candidates can check the NDA 2 2019 expected cut off marks which are decided on the basis of previous cut off marks and number of applicants this time.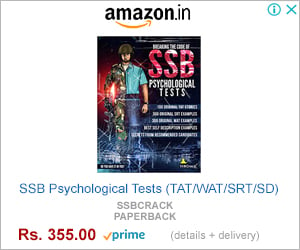 NDA 2 2019 English Question Paper Analysis
The paper this year has comparatively easier questions than the previous year's paper. The candidate needs, however, a good knowledge of grammatical rules and a rich stock of words to attain good marks in the paper. The antonyms & synonyms are quite easy with respect to Vocabulary. Spotting of Errors had 10 questions, Antonyms had 10, Synonyms had 10, Idioms & Phrases 6, Comprehension was sufficiently comprehensive to answer 6 questions, Ordering of Words had 5 questions & Sentence Completion (Fill in the Blanks) had 5 questions. Overall, it was quite a scoring paper for one who had done his studies attentively & with ample clarity & practice.
NDA 2 2019 English (GAT) Answer Keys [ALL SETS]
Also Read: NDA 2 2019 Maths Answer Keys [ALL SETS]