सोचने से कहाँ मिलते है, तमन्नाओं के शहर। चलने की ज़िद भी ज़रूरी है, मंज़िल पाने के  लिए।।Sincere greetings to all the defence aspirants. I'm Cadet Sivam Kumar and I got recommended for IMA- 148 course from 19 SSB Allahabad on 2nd August and secured AIR 40 in CDSE I, 2019. Before starting the journey, let me tell you about myself. I belong to Agra and am presently pursuing MBA from Dayalbagh Educational Institute. My inspirations behind my decision to be in the olive greens have been my father a retired JCO from the 5th Parachute Regiment, my alma mater- Rashtriya Military School Dholpur and my NCC training. Whatever I'm writing is based on the experience of 2 recommendations, 4 conferences, 2 screen outs, my friends who got recommended in this journey and success stories of which I have been an active reader of. Most importantly whatever I learnt from my alma mater, Georgian academy and The Senaabhyas Educational Institute.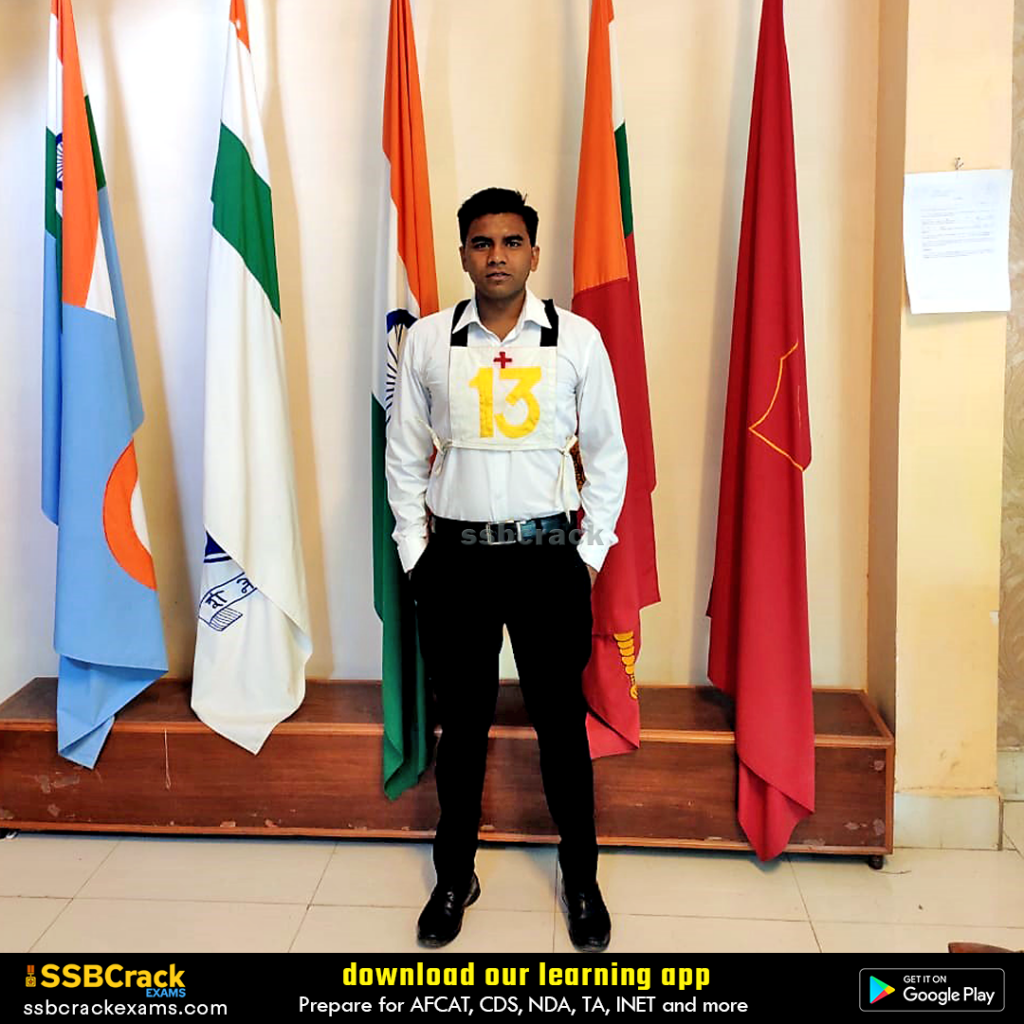 Future officers of armed forces, if you have been to SSB for more than 2-3 times, then you can relate to my story of getting recommended. The disappointing journey of coming back from the centre is heart wrenching. The very first thought upon being not recommended was to leave the center at earliest without the lunch as the mood had already killed the appetite. With no motivation to hold the conversation with family and friends, travelling in the grimy general or sleeper compartment on an unreserved ticket. Sometimes lying on the floor of the trains or sitting next to the restrooms would further add salt to the wounds. This is what I hated the most and I believe majority of repeaters must have gone through after being screened out or conference out.
Sleepless night, waking up in between to recall what went wrong in previous attempts.
If you want to achieve something, then better start behaving

like it. As I firmly believe that SSB is subset of life, whatever person who you are really, will automatically be reflected in the 5 days SSB. There is no shortcut, it is a constant process, so improvise and develop yourself. What I was doing included a few things. I made a daily routine and started following it strictly and stuck to it in all circumstances.
Following daily routine helped me in improving my physical fitness and general knowledge. I started reading self-help books to make myself motivated and develop my personality. On regular basis I kept on watching youtube and songs of armed forces to keep the flames of motivation ignited. In a book 'The Power Of Subconscious Mind', it is written to keep on radiating energy, positive vibes for aim or anything you want to achieve. So while returning from college and after giving tuitions, I used to say I will be an officer in army continuously. After every SSB, I used to write my whole experience of 5 days or 1 day. Thereafter I analysed, introspect and gave it to my friends for suggestions and with these changes I faced next SSB.
Aspirants always remember, failure teaches many good things which success fails to do.
थक कर बैठा हूँ, हार कर नहीं ।
बाजी हाथ से निकली है, ज़िंदगी नहीं।।
Coming to what was my approach and thinking after 8 SSB.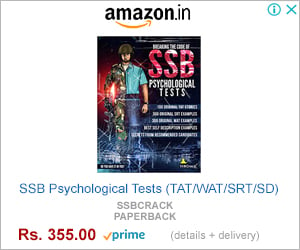 Psychology:
Try to relate with you, your hobbies, your PIQ, your achievement, your journey. I wrote simple story where In one story I mentioned about my struggle to this SSB.
Catch the background, go with the authority and write the story with the solution aimed at welfare of
society at large with projection if your leadership ideas.
I had prepared my SD well in advance, WAT with an eye on various types of sentence like observation etc.
Interview:
With repeaters like me, I focused on catching hold of the interviewer with good reflection of my preparation guarded with clear cut logical answers with a pinch of practical and at times my ideal self. In total it is about supporting your answers and playing in your safe zone ensuring the battle to be half won and your preparation will take care of later half. Align your habits with what is expected out of you in terms of dressing, appearance, your personal grooming( like moustache). I kept myself motivated by one live example like when we both boys and girls happen to get in relation, we do everything to impress each other, changes our habits, dressing style, looks and many more. If our partner happens to like a yellow shirt then on different occassion we wear that shirt and other things. In the same way, what I think SSB will get you recommended if you yourself develop that much whIch is required by SSB.
Interview is all about how good you know about yourself, how you observe things and what is your opinion about them. Don't beat around the bush and never ever take questions upon your dignity. If you know, answer in affirmative and if not, simply say 'I don't know sir'.
Prepare yourself well in advance for interview, don't go with pre-planned mindset. Since you are at the receiving end, then answer him whatever he ask in best of knowledge.
GTO:

1. Key point is co-operation. You can do extremely well if you co-ordinate well with the group. Have good knowledge and true gentleman behavior will sail you through it.
Suggestions after facing 8 SSB from 2015 to 2019:
Future warriors, there is always fear of failure but if you have alternate aim and you are working the same way you are preparing for SSB, then it can be controlled to greater extent. Desperation needs to be controlled to greater extent. Desperation need to be removed but dedication and determination needs to be there.
Choice of words matters a lot in whole SSB.
Everytime you are going for SSB, you need to be a better version of yourself.
Be genuine throughout your SSB, find out right reasons behind your non-recommendation in previous attempt and how you overcome it.
Polish your strength and work upon your weakness to overcome it.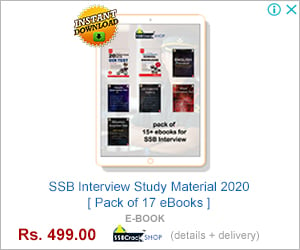 On the day of conference, I was called after 30 seconds asked two suggestions. Gave it and came out happily.
After 10 minutes of address, the chest number was called one by one starting from 1st, 2nd, 3rd . He announced chest number 23 and that was me. Tears started rolling down my cheeks, finally 5 years of struggle comes to an end. A happy and deserving conclusion of perhaps the most memorable chapter of my life so far.
Friends calling out your own name will never feel better than the moment you get recommended.
Special thanks to parents, siblings, Georgian academy for professional studies and The Senaabhyas Educational Institute, Prashant, Gaurav, Parul(He's a guy), Shikha, Hemant for being with me throughout my journey and bearing with me for hours together over conversations.
यह दुनिया भी बदलेगी, हर शख़्स भी बदलेगा।
लोगों की जुबां का यह लफ्ज़ भी बदलेगा ।।
मायूस मत हो यह परिंदे घड़ियों के परिवर्तन में।
यह ऋतु भी बदलेगी, यह वक्त भी बदलेगा ।।

The best way to predict your future is to create it. All the best to all the aspirants!