Defence Minister Rajnath Singh attended the Combined Graduation Parade at Airforce Academy in Dundigal on Saturday amid his two-day visit to Hyderabad. The Airforce Academy performed the graduation parade of the 100th Course in front of the Defence Minister. Rajnath Singh is slated to interact with the Indian Air Force (IAF) trainees and their families. Besides, he will also be visiting certain Defence Research and Development Organisation (DRDO) facilities in the city.
He has conferred the 'President's Commission' to the graduating trainees. The ceremony includes the presentation of 'Wings' and 'Brevets' to the flight cadets who would be successfully completing flying and navigation training, respectively. Mr. Singh will also be awarded 'Wings' to officers of the Indian Navy, Indian Coast Guard, and officers from friendly foreign countries on successful completion of their flying training at the AFA.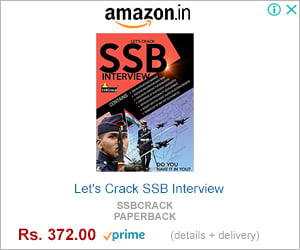 The Flight Cadet Ashish Khatri from flying branch standing 'first in the order of merit' has been awarded the 'Chief of the Air Staff Sword' of honour for excelling in overall training. The awardee has commanded the parade besides receiving the President's Plaque for being the 'best trainee'. President's Plaque will also be presented to those who stand first in the overall merit in flying and ground duty branches.
"Leaving for Hyderabad on a two-day visit to Telangana. During this visit, I shall review the Combined Graduation Parade at the Airforce Academy in Dundigal and interact with the IAF trainees and their families. I shall also be visiting certain DRDO facilities," Rajnath Singh tweeted on Friday.