Indian Army has opened the NCC 49 SSB interview date selection link for men and women. Candidates can check their profile and select their NCC 49 SSB dates in time, some candidates who are seeing batch full message after date selection are suggested to keep checking and select once new dates are open. NCC 49 SSB interview will be conducted at SSB Allahabad, Bhopal, Bangalore and Kapurthala.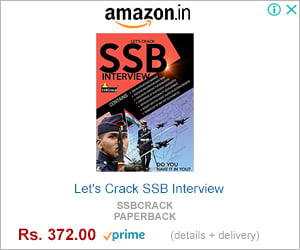 Official Statement: DATE SELECTION LINK FOR NCC (SPL) ENTRY SCHEME 49TH COURSE (APR 2021) (MEN & WOMEN) (INCLUDING WARDS OF BATTLE CASUALTIES OF ARMY PERSONAL) IS OPEN FOR CANDIDATES TO SELECT SSB DATES.
Example: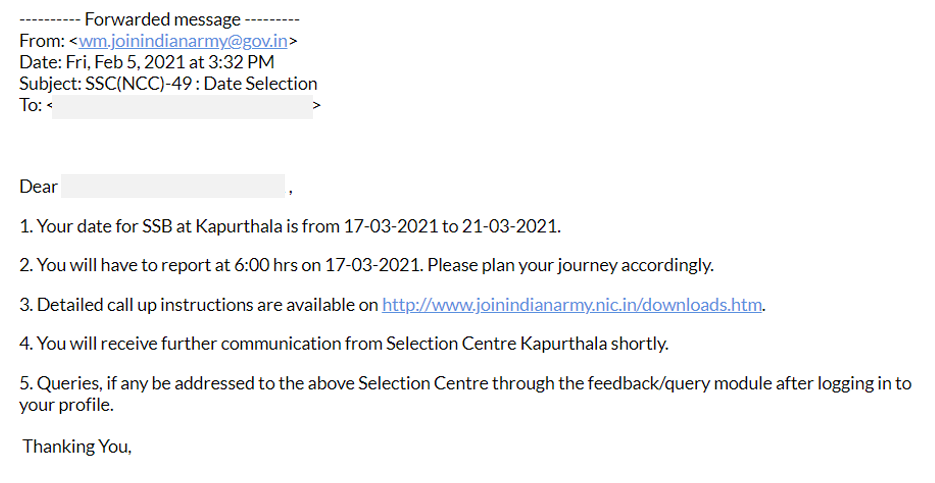 Only shortlisted eligible candidates will undergo SSB at Selection Centres, Allahabad(UP), Bhopal(MP), Bangalore (Karnataka) and Kapurthala (PB). Call up letter for SSB interview will be issued by respective Selection Centre on candidates' registered e-mail id and SMS only. Allotment of Selection Centre is at the discretion of Directorate General of Recruiting, IHQ of MoD (Army) and No request for changes will be entertained in this regard.
Candidates will be put through two stage selection procedure. Those who clear Stage I will go to Stage II. Those who fail in stage I will be returned on the same day. Duration of SSB interview is five days and details of the same are available on official website of Directorate General of Recruiting ie www.joinindianarmy.nic.in. This will be followed by a medical examination for the candidates who get recommended after Stage II.
Candidates recommended by the SSB and declared medically fit, will be issued joining letter for training in the order of merit, depending on the number of vacancies available, subject to meeting all eligibility criteria.
ALSO READ: NCC 49 Special Entry Scheme Notification – OTA Chennai