The Passing out Parade of the Cadets of the Technical Entry Scheme- 37 Course at the Cadets Training Wing, College of Military Engineering (CME) at Pune was held on Saturday. The parade was reviewed by Lt Gen PP Malhotra, VSM, Commandant CME. Thirty-three Gentlemen Cadets of the Course, including three gentlemen cadets from Bhutan and two from Sri Lanka, were commissioned as officers.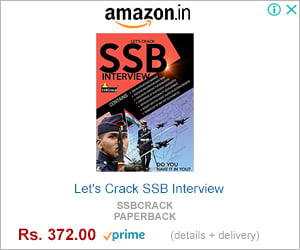 Though parents of the passing out course could not attend the ceremony owing to COVID related restrictions, the parade was streamed live on YouTube. Lt Gen PP Malhotra, VSM presented several awards to Gentlemen Cadets for excellence in training. The parade conducted with traditional military regalia, was commanded by Wing Cadet Captain Abhishek Chauhan.  The coveted General Officer Commanding in Chief Army Training Command Gold Medal for standing first in overall performance in three years at CTW was awarded to Wing Cadet Adjutant Sahil Kumar. The Silver and Bronze Medal was awarded to Gentlemen Cadet Sonam Tshering from the Royal Bhutan Army and Wing Cadet Quarter Master Prince Kumar Singh respectively. Cadets of the Wing also had the distinction of being awarded the Commandant Officers Training Academy Silver medal to Wing Cadet Captain Abhishek Singh Chauhan and the Bronze Medal to Wing Cadet Adjutant Sahil Kumar for their meritorious performance in the combined four years of training, including one year at the Officers Training Academy, Gaya. Echo Platoon was awarded the General Officer Commanding in Chief's Banner for performing exceedingly well in the Inter Platoon Competitions and emerging as the Champion Platoon. 
Addressing the parade, the General Officer congratulated the Gentlemen Cadets for their superlative performance in the training period at the wing and their immaculate parade.     Lt General PP Malhotra, VSM highlighted that the cadets were at the cusp of a new beginning as young military leaders, and on their broad shoulders lay the future of our gallant Army. He urged the future officers to make their nation and the Alma Mater proud by rendering selfless and honourable service. He also stressed on imbibing strong moral values and ethics. The passing out parade was followed by a Commissioning and an oath taking ceremony for the newly commissioned officers.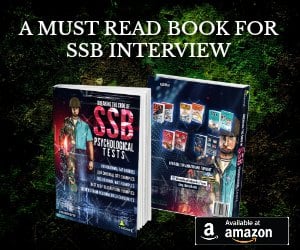 College of Military Engineering has emerged as the finest technical institutions in the Indian Army. Recent forays of the College into Artificial Intelligence, Robotics and Engineering Materials have been lauded by all. The college has entered into MOU with academic and industrial majors to absorb best engineering practices and infuse a culture of innovation in the Indian Army. Several projects from the College have been displayed and awarded in forums such as the iDEX4Fauji and the Army Day Parade, this year.