For all the doors that closed on me, I came back to buy the building. My name is Anurag Thakur and I got Recommended in 8th attempt for IAF Flying through AFCAT Entry.
"We will give you new dates for SSB" they told and noted down our roll numbers respectively as I didn't have RT-PCR report but had RA report of Covid when I reported. I came back unhappy to hotel and after 30 minutes my father got from a phone call from Hospital that my RTPCR is available now. Then my father asked me "kya Karna hai". I replied, "gaadi start karo".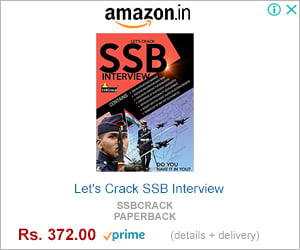 I went back to the selection center and told them I want to give my screening now itself. They allowed me and I got the last chest no. 118. Gave my best in OIR and PPDT. 39 of us were screened in. I was very happy for making it into stage 2 after seeing a recent screen out at Prayagraj for CDS Entry. Then Documentation took place till 3:30 PM in the evening and they surprised us with a call that Psych tests would be conducted at 5 PM the same day. I went to my room and took some rest and made up my mind for Psych tests. Gave my best in all the tests – wrote 12 TAT, 59 WAT, and 51 SRT. 2nd Day was free so I took some rest and prepared myself mentally for the Personal Interview and GTO.
On the 3rd day I had my Interview and it lasted for about 40-50 minutes. It completely revolved around myself and my environment. I expressed myself well in the Interview and showed my originality. On the 4th Day we had our GTO and all the tasks went well starting from GD till Lecturette. On the final 5th day, we had our 3 tasks remaining and our conference.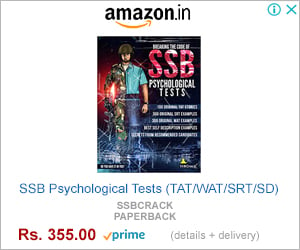 After the GTO we went to our rooms and got ready. This time I believed I have given my best and left everything on accessors and GOD to decide the final verdict. I had to wait around 25 minutes outside the conference hall before my turn came. I was calm and composed outside and was reciting songs. Then I went inside and answered some basic questions about my stay and came outside.
Then fingers were crossed and I remembered my Day 1 when I reported in hurry to the center after I got my RTPCR report online. I told to myself that you are a fighter and what may be the result, keep working in the future like that only. DSO sir came and started announcing chest numbers of recommended candidates. As soon as he said chest number 38 I was totally blank and tears of happiness rushed into my eyes. This moment was the best in my life as every time I got self-doubt but that day I finally said to myself "YES! You have it in you."
The next day I cleared my CPSS and finally, a long journey that started on 15 September 2017 with the first TES came to an end on 21 May, 2021.
I would just like to say that never give up on your dreams, work consistently, put yourself in different situations and learn to live in comfort zones. From there only your real growth starts. Thank you and all the best to you guys.
Jai Hind!